The Chess World Cup is always a delight to watch. This year, our own chess wizard Rameshbabu Praggnanandhaa and the Norwegian grandmaster Magnus Carlsen locked horns in a nail-biting match. Chess fans from all across the world were holding their breath as the game progressed. After a tense few days of chess, Magnus Carlsen won the FIDE World Cup for the first time.
Also, he defeated Praggnanandhaa from India in the final, although it took a tie-breaker to decide the winner. Carlsen's victory was confirmed in the second tiebreaker game. They had a draw in each of the games on Tuesday and Wednesday. Moreover, even though Praggnanandhaa lost the final, he still had a remarkable performance. He earned a spot in the important Candidates Tournament, which helps find a challenger for the world chess championship against Ding Liren.
Who is the Prodigy?
Praggnanandhaa was born on August 10, 2005, in Chennai to parents Rameshbabu and Nagalaxmi. His older sister Vaishali is also good at chess and has won youth championships twice. Pragg got interested in chess because of his sister. Moreover, he achieved his first big win in 2013 when he was just 7 years old. He won the Under-8 World Youth Chess Championship and became a FIDE Master. He won this title again in 2015 in the Under-10 category. Also, with such a stellar upbringing it is quite certain that he became interested in chess from an early age.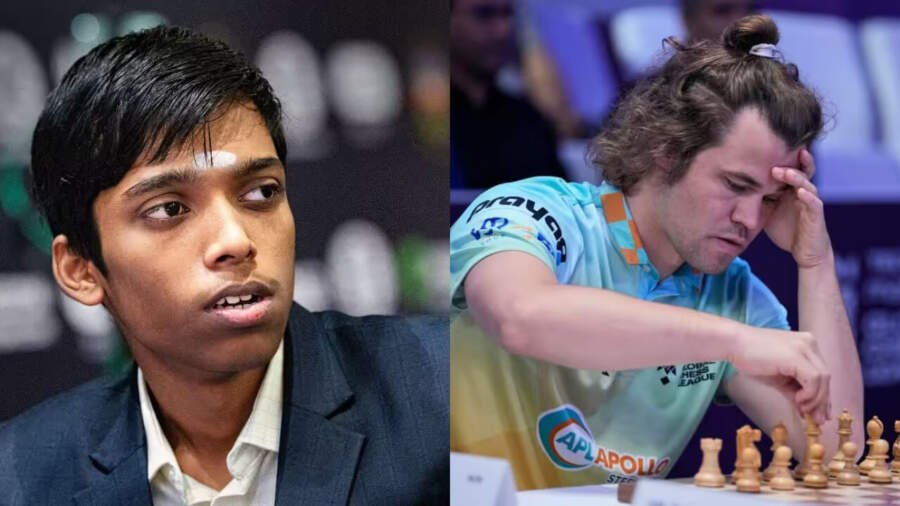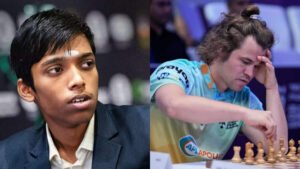 A Word from The Coach
Prag has had the same coach for ten years, and this coach has been a big influence on him. Prag is from Tamil Nadu and has been impressing top chess players around the world. He did really well in the tournament in Azerbaijan, where he reached the final. Also, he beat the players ranked second and third in the world, Hikaru Nakamura and Fabio Caruana, on his way to the final. Furthermore, one thing he did especially well was his end game, and he was also good at defending himself when in a tough position. Moreover, this is important in chess because mistakes can happen, but Prag managed to fight back and save many points.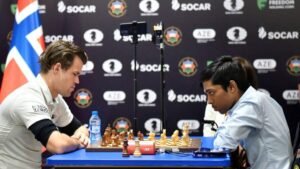 Accolades at Home
Hrithik Roshan used X (formerly known as Twitter) to say, "Winning isn't just about the final outcome. To me, you are a true CHAMPION! Well done @rpragchess for consistently performing great in the #FIDEWorldCupFinal. Keep shining, Grandmaster R Praggnanandhaa (sic)." Also, this is not all. The Prime Minister of the country, Shri Narendra Modi, also took to X to talk about how Prag has made the entire country proud and he will now be an inspiration to many. This is really good. Moreover, chess is a popular board game in India. It is not unreasonable to expect that this victory will see a surge in popularity after the event. We can fully expect this to happen. And it is going to happen very soon.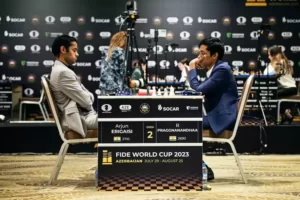 Chess in India
Chess has become more popular in India in recent years, mainly because of chess Grandmaster Viswanathan Anand, who won the World Championship five times. Furthermore, chess is believed to have started in ancient India with a game called Chaturanga. Also, the organization that oversees chess in India is the All India Chess Federation. Viswanathan Anand, born on December 11, 1969, is an Indian chess grandmaster and a former world chess champion. He was the first grandmaster from India in 1988 and is one of the rare players to achieve an Elo rating of 2800, which he did in 2006.
Also read: Know A Few Riveting Facts About Bello Sisters From America's Got Talent