Anna Stanley and Charles Stanley divorced, after living 40 years together. This news created a big disturbance among Charles' followers. Charles Stanley is a world-renowned preacher and author. 
Charles' followers are raising various questions about his breakup. So, let us discuss the reasons behind the divorce between Charles and Anna Stanley. 
Who Is Anna Stanley?
In 1955, the televangelist, Charles married Anna Stanley. Anna married him after a church deacon introduced Charles to her. Anna was not a normal woman like others but she is a peculiar personality. It was according to the views of Charles. Furthermore, Anna was pretty and artistic. She is much bright and had good faith in God. 
Charles and Anna have two children named Andy Stanley and Becky Stanley. Andy is the senior pastor and founder of the Community Church. There is no information regarding Becky Stanley, as she maintains a secret. But according to some sources, Becky is married and has two children now.
In Touch Family, this morning, God called our beloved pastor, Dr. Charles Stanley, home to heaven. Dr. Stanley lived a life of obedience and is now receiving the joy of his soul—seeing his Savior face-to-face. Please join us in praying for the Stanley family. pic.twitter.com/8h2ROcoHuF

— In Touch Ministries (@InTouchMin) April 18, 2023
Who Is Charles Stanley?
Charles was born on 25th September 1932 in Virginia. His parents are Rebecca Stanley and Charles Stanley. His real name is Charles Frazier Stanley. When he was just 9 years old, his father passed away. So, he was raised in Danville outskirts.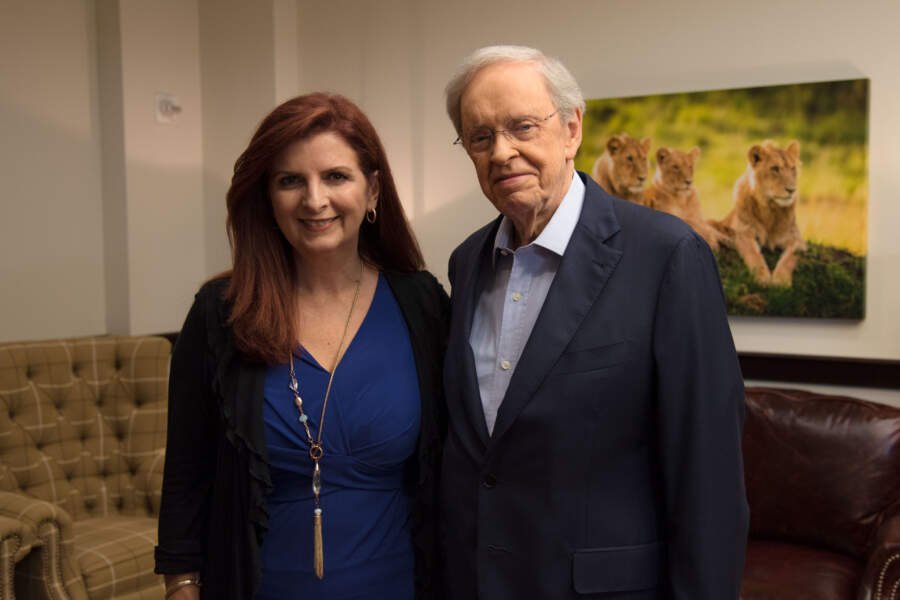 When he was 12, he became a young pastor by joining the church ministry. He completed his bachelor's degree at the University of Richmond. Then, he enrolled at the Southwestern Baptist Theological Seminary. Here he completed his Master's degree. Then, he became the founder of 'In Touch Ministries.'
The End Of Charles & Anna Stanley Marriage Life:
Charles and Anna were leading a blissful life before moving to Atlanta. For Charles' job, the family moved to Atlanta. Here the actual problem began in their life. After joining the ministry of Atlanta, Charles was very busy and did not care about their family members. He even behaves like married to the ministry instead of Anna. 
At that point, Anna began to hate Charles' attitude. But Charles took many years to understand this reason. In 993, Anna Stanley filed for divorce at the court. As the couple was not happy with the terms, the court didn't give divorce for them. So, Anna again filed for divorce in 1995.
The couple's separation created a big mess among the Christian community. Especially, the people of Stanley's local church were not happy with his separation. The divorce process is a lengthy and daunting one that ended in 2000.
Charles Stanley After Divorce:
Charles was continuing his work at the ministry as a pastor. In 2020, Charles resigned from his senior pastor's position at First Baptist Church. 
What Happened To Anna Stanley?
Anna stayed single after getting a divorce from Charles. Unfortunately, the bright woman expired in November 2014. She was 83 years old at the time of death. But the reason for her death is not disclosed.
Conclusion:
Charles' divorce created not only a disturbance among his followers but also disturbed his son Andy. This situation made Andy leave his father's church.
Read Also: Married At First Sight Season 10 Cast & Where Are They Now