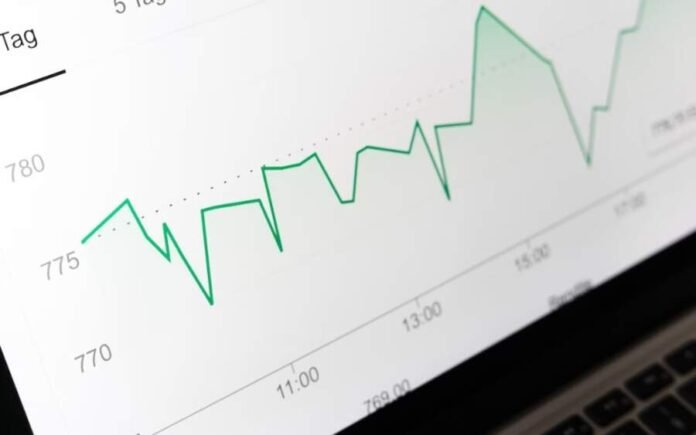 Subscription billing has gained popularity in various industries, perhaps most notably in the software sector. With the world's digital subscription economy set to reach $1.5 trillion by 2025, more vendors are hopping on the subscription software bandwagon each year, lured by the promise of predictable, recurring revenue.
Whether you're licensing self-hosted software or building a SaaS platform, subscription billing makes it easier to formulate long-term business strategies, because once you get a sense of your new customer acquisition growth rates, your churn rates and your operating costs, you can budget accordingly. 
Flat subscriptions represent only one model for software companies, many of which also implement usage-based pricing or any number of hybrid billing models to give subscribers a sense of perceived value for their spend. But ensuring a steady stream of recurring revenue is easier said than done.
It takes more than an outstanding product or service to retain customers and maximize subscription renewals. If you're going to win your customers' trust and loyalty, you'll need to focus on setting them up for success. After all, as the old adage goes, "People don't buy products – they buy better versions of themselves."
How do you do that in today's competitive market? One effective strategy is to use technology to your advantage. The right tech solutions can help identify and eliminate factors that cause customers to churn. That, in turn, can improve retention and skyrocket recurring revenue.
In this article, we'll outline a few different types of tech software businesses should use to boost recurring revenue. Let's jump right in.
Subscription Billing and Integrated CPQ Solutions
If you want to increase recurring revenue, you must make it easier for customers to modify their payment information and renew subscriptions on their own. You also have to send them timely reminders before their plans expire or payment details require updates. You'd likewise do well to follow up with customers when their payments fail or become overdue.
Relying on manual billing processes can be error-prone and inefficient, resulting in poor user experience and retention rates. What if there was a way to automate these processes and eliminate room for human errors?
That's precisely what subscription billing software helps you accomplish. A feature-packed billing platform lets you automate several repetitive tasks, such as dunning, invoice generation, and payment processing. You can also program it to retry payments after specific intervals in case of failures. 
Modern subscription billing solutions support a wide array of payment methods and billing models. This helps ensure existing customers don't churn due to incompatible payment options or rigid pricing plans.
Additionally, many billing solutions integrate with CPQ (configure, price, quote) software. With integrated CPQ tools, you can create accurate quotes for complex product or service configurations. It's ideal for applications with several customizable features. Judicious use of a CPQ solution fosters transparency and, ultimately, improves customer experience, whether you're proposing a renewal, an upgrade or a cross-sell.
Product Adoption Platforms
Did you know that poor customer experience can compel 80% of consumers to switch brands? With new software vendors entering the market every day, you can't afford to compromise customer experience.
That's where a product adoption platform comes in handy. It offers various features to help you create seamless, personalized user journeys. You can use it to onboard new customers and set existing customers up for success. New-age product adoption software even lets you create in-app resource centers and send in-app messages. 
You can use these tools to educate users about your product's features and help them achieve the maximum value for their money.
Additionally, these platforms let you track product usage and customer behavior data. You can use this data to identify customers who are about to churn and then implement proactive steps to retain them. That, in turn, can help boost your recurring revenue.
You can even create in-app surveys to collect feedback and understand customer sentiment. This will help you improve your offerings and customer experience, driving recurring revenue further.
CRM Systems
Building lasting relationships with customers is a crucial part of improving retention rates. It's particularly important when your company relies on a recurring revenue model. This is why so many software companies use customer relationship management (CRM) platforms as their single sources of truth when it comes to customer and prospective customer records.
A robust CRM system gives software providers a 360-degree view of new and long-term users. It can help them identify high-value customers and reward their loyalty with personalized discounts. Similarly, you can use CRM software to monitor customer interactions after a conversion and spot touchpoints where they're most likely to churn. 
For instance, CRM data might reveal that new users don't receive adequate handholding when you announce product updates. Or you might find out that users hesitate to reach out for support when renewing subscriptions. These insights are crucial to addressing pain points and retaining subscribers in the long run.
When integrated with product analytics, CRM software also sheds light on how customers interact with your products. On an individual level, this data gives your sales team the insights it needs to discuss renewals with customers. And when it comes to optimizing your pricing plans over time, this data helps you identify the most-used features and optimize pricing plans accordingly to drive more revenue.
Marketing Automation Software
Automating billing processes and user onboarding isn't enough to improve customer retention and revenue. If you want to take customer satisfaction to the next level, you must delight users with hyper-personalized, on-point, and timely communication.
That's where marketing automation tools step into the picture. Besides attracting new customers, marketing automation tools play a key role in customer success. For instance, you can use an email automation platform to send timely surveys to customers after they use your product for a specific period. 
You can even send automated emails with personalized feature recommendations and offers based on how they use your product. You can also share personalized content to educate them about the features they often use and upcoming product updates.
Besides email marketing, you can use automated text messages and push notifications to stay connected with users. Judicious use of marketing automation can go a long way to help you build customer relationships and earn their loyalty.
Data Analytics Tools
If you run a software business in 2023, the chances are strong that you collect a whole lot of data on user behavior, purchase history, and customer service interactions. From product adoption and billing software to CRM and marketing automation tools, every system generates loads of valuable customer data.
But all that data won't drive much value unless you can derive actionable insights from it. This highlights the significance of using robust data analytics tools.
These tools typically integrate into your existing tech stack and collect and process data from various sources. Then, they convert the data into easy-to-understand reports comprising visual aids like charts and graphs. 
Evaluating these reports can help you understand customer behavior better and make data-driven decisions regarding product development, pricing, and marketing. This, in turn, can improve customer experience and generate more recurring revenue.
Harness Tech to Drive Recurring Revenue
Improving recurring revenue is one of the best ways for software companies to achieve sustained business growth. Building a remarkable product at a competitive price point, however, doesn't guarantee revenue.
Instead, you must use the right tools to delight new and existing users with top-notch customer experience. From billing and CPQ solutions to analytics and CRM platforms, you can use a wide array of integrated tech to boost customer satisfaction and retention.
Read Also: Five Marketing Campaign Ideas That Customers Will Engage With