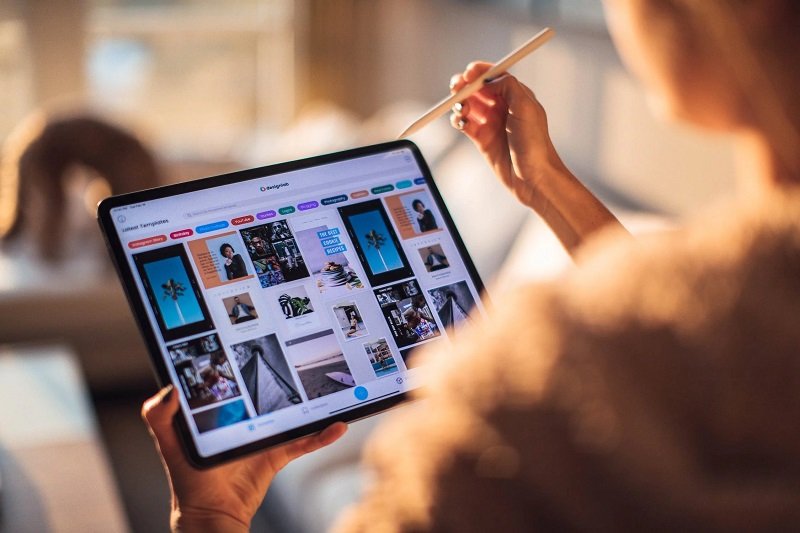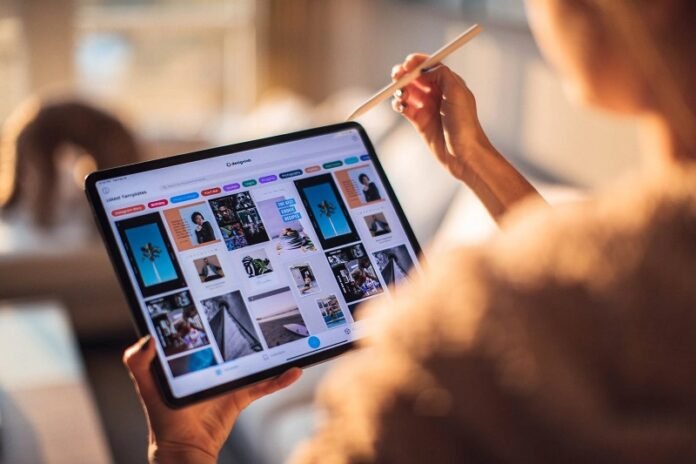 Everyone believes the future of marketing to be all about robotics, artificial intelligence, and catering to Gen Z. Surprisingly, the future is here now! It is time to stop thinking about what the future holds and start exploring new marketing technologies. 
Many new digital trends have emerged in 2023. Some brands have integrated artificial intelligence into their brand marketing, while others are partnering with different businesses. Similarly, social media forums have introduced "shops" for business accounts, allowing brands to offer a real-time shopping experience. All in all, the goal of digital trends is to provide more exposure to brands and a superior shopping experience to customers. 
As the industry continues to evolve, every business must implement relevant strategies to gain an edge in the market. Look below for seven digital market trends that you must follow in 2023. 
Interactive Content 
Believe it or not, text-based content flooding with information no longer appeals to audiences. So, how about you think beyond blog posts and articles? Interactive content could be the perfect way to keep your target market engaged. It allows audiences to interact with the content and take action. Let us explain how. 
Firstly, you can design infographics which add-on features. You can insert a few stats coupled with high-quality stock images to make it look captivating. Besides this, allow users to hover over the content and reveal additional information once they click on the object. However, if you operate in the service sector, think of something unique like virtual tours. 
Brand Partnerships
There has been a lot of noise around brand partnerships lately. After all, marketers want to grow and expand in 2023. There is no better way than to collaborate with another business. It allows businesses to capitalize on each other's shared values, resources, and audience. It can provide access to their customer base, allowing you to introduce products to a broader audience. 
Recently, Target partnered with beauty retailer Ulta to bring Ulta's beauty products to their Target stores. Similarly, Coca-Cola partnered with Netflix's hit series Stranger Things to create a campaign around nostalgia. They introduced the 1985 'New Coke' flavor with a limited-edition upside-down theme Coke Can. Besides facilitating the exchange of resources and ideas, these partnerships enabled them to leverage each other's strengths. Why not think of something similar? 
Audio-First Marketing 
Have you made an account on TikTok yet? If not, you are lagging. After all, it is hard to overstate the impact of TikTok on the marketing world. This social forum has positioned itself for video and audio-based content of all kinds. 
According to statistics, almost 90% of the users believe sound to be a vital part of the forum's experience. Hence, they are more likely to recall a brand when different sounds are played. Likewise, many people take action after hearing audio ads on their favorite shows. Some follow the brand on their socials, whereas others visit the website. The upsurge in audio content makes developing a relevant marketing strategy vital. 
You can create a brand rhythm, music, or sound that you play with the video campaigns. After all, it is time to move away from wordy articles and give your marketers room to play. 
Social Commerce 
China recently established a billion-dollar business out of social commerce, making it a hot topic in the digital landscape. It allows brands to use social media forums to promote their brands live and sells them to the audience there and then. Sounds interesting, no? Let us explain how it works. 
As a business owner, explore Instagram's Shop feature on your business profile. You can add a "shop now" option to upload live videos. That way, people can order directly on your website while watching the video. It will direct them towards the product of their liking, massively boosting conversion rates. 
Programmatic Advertising 
In 2023, programmatic advertising is making waves in the digital world. It is more like an automated approach to promoting products and services. It integrates algorithms to improve the buying process while making the ads more targeted. In short, this advertising approach relies on real-time data analytics. It enables marketers to target their intended customers more precisely using AI-assisted algorithms. Let us explain how it works. 
Whenever a visitor browses a website, it collects information about its online browsing history, purchase patterns, and demographics. Based on the collected data, an AI-enabled programming tool displays ads. It eliminates the need for manual analysis, speeding up the advertisements and making it possible to manage bigger campaigns. 
Emergence of Sympaphonic Ads
Have you seen any sympaphonic ads? It involves using technology to allow users to remix songs using AI. In other words, tech can adjust the ads backing music to match the user's playlist. It initially seemed like a fad, but the results have proven monumental. Dunkin Donuts used similar ads and recorded a 238% increase in engagement. 
Now could be the best time to explore these ads. As a brand, you won't have to pick background music for your content. Instead, you can tailor it to what the user wants to hear when the ad gets played. In addition to being personal, it surprises the users, increasing the purchase and recall intent. 
Realist Influencer Marketing
Undeniably, influencer marketing isn't something new, but the dynamics have evolved recently, especially the way brands work with them. Previously, it was all about PR packages and word-of-mouth advertising, but now we can expect to see a shift from classical influencers. 
Soon enough, you will notice a decline in expensive celebrity endorsements. These would get replaced by micro-influencers on forums like TikTok and Instagram. Brands have understood how influencers with the smallest followings a massive impact can have if their content is aligned. As a result, it is time you start working with influencers in your market niche. It will help you benefit from the connected audiences and organic traffic. 
Final Thoughts 
When discussing the digital market, you can never stick to conventional strategies and yield results. The digital landscape is ever-evolving, demanding marketers to adapt and stay on top of trends. Therefore, you must refresh and refine your strategies to implement new ideas. New emerging trends like immersive experiences, audio-first marketing, and interactive content will help you stay ahead of the curve in 2024.
Read Also: 3 Best Ways to Use Augmented Reality in Your Digital Marketing