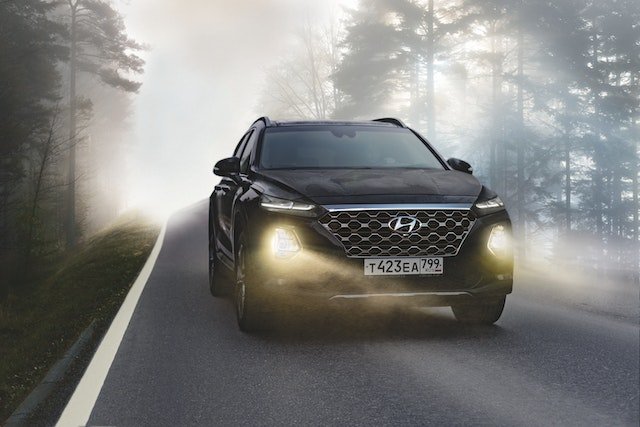 Relocating is difficult, and that includes moving your car. Instead of driving your car to your new location, you should hire a car transport service for several reasons. Saving time, money, and mileage on your car is possible with auto transport. You can rest easy knowing your vehicle is being transported securely and quickly when you hire a car transport service.
Reasons why you need to move your car
One of the most significant choices you'll face when relocating to a new area is what to do with your vehicle. Some people may drive their cars to their new location, while others may choose to have them transported. The benefits of transporting your vehicle during a relocation are discussed below.
Time-Saving Convenience
A car shipping service can help you save time and effort during your relocation. Long car trips can tax the body and mind, especially if you make several stops along the way. When you transport your car, you can take a quick flight to your final destination and pick up your vehicle there.
Safety and Security
You can ensure the safety and security of your vehicle during transport. Long-distance driving is hazardous because of the possibility of being caught in bad weather or hitting something on the road. Furthermore, transporting your vehicle can give you peace of mind and lessen the likelihood of damage or theft, especially if you're driving a high-end or valuable model.
Cost-Effective
One of the major factors that you need to consider while shipping your car is the cost. The cost of shipping a vehicle can vary depending on the type of service you choose, the distance of the move, and the size and weight of your car. However, getting quotes on shipping a car from different transport companies can help you to compare the costs and find the most cost-effective option.
Reduced Fraying and Wear
Saving on maintenance costs is another perk of auto transport. The engine, brakes, and tires on your car take a beating on long trips, leading to expensive repairs down the road. Cars typically last longer if transported less frequently and under less strain.
Important Relocation Information Regarding Your Vehicle
Preparing your car for transportation before a move will make the process go more quickly and easily. Here are some suggestions to get your car ready for shipping:
Wash and Check Your Vehicle
It's essential to clean your car thoroughly before transporting it to get rid of any dust, dirt, or other debris that could get in the way. This will allow you to detect any dings, scratches, or other damage before shipping. Inspect the vehicle thoroughly and document any damage you find with photographs.
Put Away Your Belongings
Empty your belongings before shipping your car. Carrying around too many of your belongings increases the car's overall weight and the risk of physical damage to the car's interior or exterior. It's also worth noting that car shipping services typically do not reimburse customers for lost or damaged belongings.
Keep a Record of any Adjustments or Mechanical Problems.
Ensure to inform the transport company of any modifications or mechanical issues with your vehicle. The transport company can use this information to care for the vehicle during transport properly.
Learning About the Varieties of Vehicle Transportation Companies
There are various options when it comes to shipping your vehicle for relocation. It's important to know the ins and outs of the various service options available to you. Listed below are the various auto transport options available:
Free Movement
The majority of auto transport services offer open transport. Your vehicle will be driven to its destination on an open trailer. Although this is the least expensive choice, your vehicle will be vulnerable to weather and road hazards while transported.
Carriage With Windows
Your vehicle will be safer in the hands of an enclosed carrier, and your vehicle will be transported in a climate-controlled, weather-proof enclosed trailer. While more expensive than open transport, this choice safeguards your vehicle in more ways.
Transport From Your Front Door
When you arrange for door-to-door service, a transport company will come and get your car from wherever you are and drop it off wherever you want it to go. Using this service, you can avoid finding a specific spot to leave or retrieve your vehicle. However, the cost may exceed that of other transportation options.
Transportation Between Airports
Dropping off your car at one terminal and picking it up at another terminal is known as "terminal-to-terminal transport." While the price is lower than door-to-door service, the designated locations may be inconvenient depending on where you begin and end your journey.
Conclusion
The benefits of car transportation are numerous. Time, money, and mileage on your car are reduced when you use a car transport service. Consider what you need and can afford before choosing a car shipping company. If you plan, transporting your vehicle won't be a hassle.
Read Also: How to Choose an Exhaust System for Your Car ?