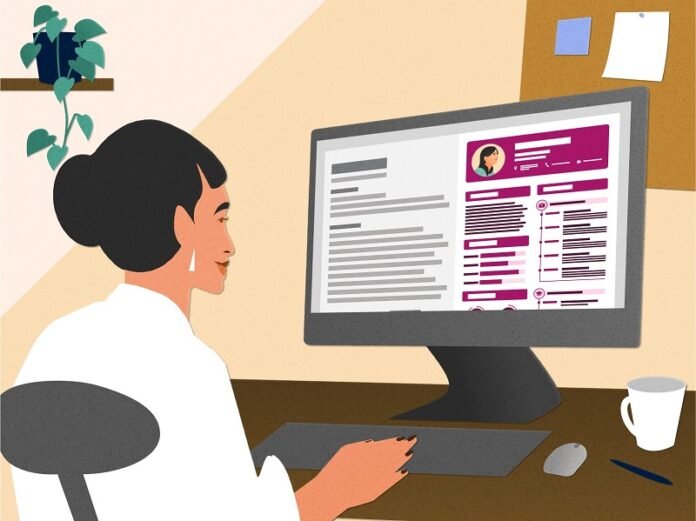 Some candidates may fear the dreaded applicant tracking system (ATS). However, an ATS is not a mysterious black box.
It helps recruiters' level the playing field by screening applicants based on a variety of criteria, including keywords and experience. Moreover, it provides a platform to track applicants' progress throughout the hiring process.
1. Executive Resume Template
For C-suite roles or any professional looking for a job in the corporate world, this executive resume template is the perfect choice. It consists of a very traditional layout that is paired with an attractive color scheme and lots of space to highlight key accomplishments. Resume examples provide invaluable templates for job seekers, offering guidance on creating effective resumes.
Remember to keep your formatting simple and avoid using symbols and other unorthodox elements, as these can confuse the ATS and lead to mistakes in the scanning process. Also, try not to overstuff your resume with keywords; it can look spammy and turn hiring managers off.
Note that some industries require you to submit a CV rather than a resume, such as academia or medicine. In those cases, a CV template will be more appropriate. Fortunately, our templates are compatible with both CVs and resumes.
2. Professional Resume Template
Designed to fit the needs of professionals in traditional industries at mid-to-senior levels, this resume template is highly ATS-compliant and gets incredible responses from human recruiters too. It is a single-column professional template that utilizes a contemporary blue for the headers and sectional headings to provide contrast against a dark grey color for the descriptive text.
The layout is simple and linear, avoiding crowded sections. It is recommended to sprinkle keywords from the job description throughout but avoid cramming, as that can confuse ATS software. Using a standard font, size and formatting helps ATS parsing and readability. It is also preferable to omit tables and graphics as they tend to slow down ATS scanning. Similarly, highlighting the company name before the position title makes for a clearer organization of work experience.
3. Functional Resume Template
The Functional Resume Template emphasizes your skillset and experience first, before listing your work history. It's a popular choice for professionals with employment gaps or those making a career pivot.
The template includes a summary section at the top to help explain your qualifications and the reasons behind any gaps or switches in the industry. It also has separate sections for your education and work experience.
It follows a clean and simple format, with direct headings and ample space between sections to enable better visual scanning and ATS parsing. It uses bold and clear fonts for the different resume sections to make them easily distinguishable. It also avoids tables, text boxes, and graphics as they confuse ATS algorithms. It also ensures that keywords are sprinkled throughout to improve ATS parsing and adherence.
4. Creative Resume Template
Using a creative resume template can help you highlight your skills and abilities while still complying with strict ATS guidelines. This resume builder uses ATS-friendly fonts and a single-column format that makes it easier for recruiters to read.
Most employers prefer reverse-chronological formats, which place the most recent experience at the top of the document. This creative resume template uses this format and a vibrant color scheme to make it stand out.
If you're applying to jobs in creative industries, this is the perfect resume for you. You can easily customize it within minutes to match the job requirements of your target company. Sprinkle keywords from the job description throughout your resume to improve ATS parsing. But don't overdo it — recruiters can tell when you're trying to trick them.
5. Functional Resume Template with Cover Letter
A functional resume format puts your skills first, rather than a chronological work experience. It's ideal for new graduates, job hoppers, or those with gaps in their employment history.
A good template should be clean, clear, and concise with ample margins and spacing for easy reading. Avoid overcrowded text blocks, oversized images, and decorative fonts. Also, don't include tables, text boxes or columns as ATS may struggle to read them.
Ensure that your ATS-friendly resume includes a summary of qualifications; a professional experience section with tailored skills groups; and education and academic details. Similarly, you should highlight key projects, extracurricular activities, and internships. Lastly, make sure your application is ATS-friendly by listing any relevant certifications and awards. This will help recruiters quickly hotlist standout candidates.
Read Also: How To Write A Functional Resume – Memo For A Jobseeker