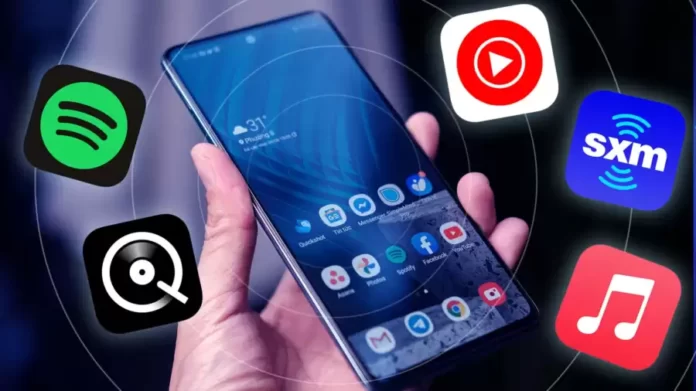 Here is a list of the top music streaming app to stream your favorite music this weekend. Most of us prefer music streaming services to enjoy a wide range of songs. These services charge a monthly fee to access their music collections. They may also offer different subscription levels with better quality, more features, or the ability to share with others.
The prices of music streaming services keep increasing, especially during tough economic times. That's why many people choose to use the free versions of these apps to save money. These free platforms offer millions of songs that you can access on your phone without worrying about storage. The challenge is deciding which free streaming service is the best for you. But don't worry, we're here to assist you in making that choice. Also, make sure to take a look at each one of these apps one by one. 
Spotify
One of the most popular and social free streaming services is Spotify. Although it has ads and you can't choose specific songs, there are still many great things about it. You get decent sound quality, access to over 100 million songs, the ability to listen offline, a wide range of podcasts, and new features added regularly. It works on almost any device. While it may take a little time to get used to, once you do, Spotify's user interface is easy to navigate and gives you access to all its features. If you're looking for free music streaming, Spotify is a great choice. Also, it is one of the most popular apps in the entire world. 
Amazon Music
If you have Amazon Prime, you can also enjoy their music streaming service called Amazon Music. It's included with your Prime membership and offers over two million songs without any ads. While the selection may be more mainstream and the sound quality not extraordinary, it's still a good deal for Prime customers. If you want more options, you can upgrade to Amazon Music Unlimited for an additional fee, which gives you access to a larger music library, including high-resolution audio.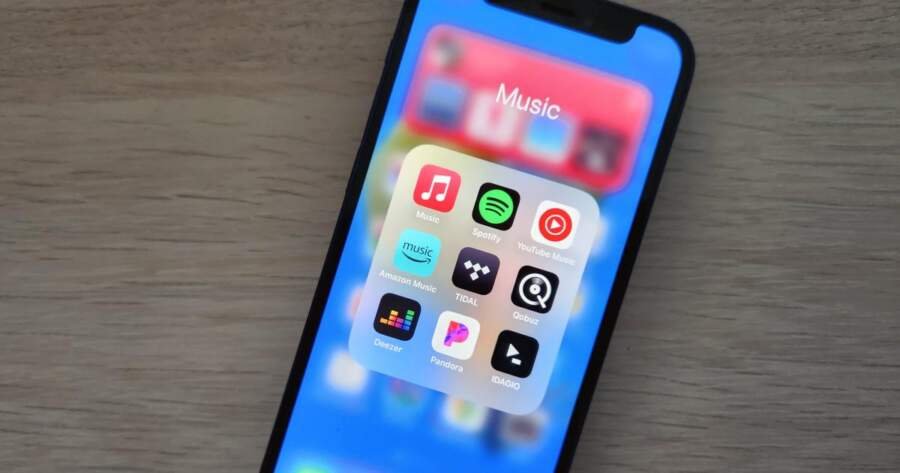 Deezer
Deezer may not be as well-known as Spotify or Apple Music, but it's worth considering. It was one of the first music streaming services and offers unique features like 360 Reality Audio. The free version has ads and lower sound quality, but it still has a huge selection of 90 million songs to choose from and a user-friendly layout. There are also podcasts and other non-music content available. If you upgrade to the Premium plan, you can enjoy better audio quality, but it comes at a monthly cost of £12 ($11 / AU$12). Also, it gives you great service at an affordable price. 
TuneIn Radio
If you're looking for a different music experience, you might like TuneIn Radio. Instead of just streaming music, it focuses on radio stations. You can listen to popular stations like BBC Radio and NPR, as well as news from CNN and Fox News. There are also podcasts and local and genre-specific stations to choose from. If you want more, you can pay for additional features like ad-free audiobooks, sports coverage, and more music stations. TuneIn has a wide selection of radio apps and is one of the best services of its kind.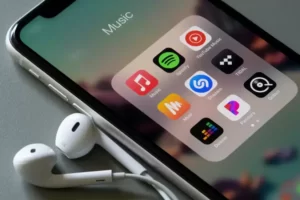 BBC Sounds
BBC Sounds replaced the iPlayer Radio app, and it was a good decision. It has all the BBC radio stations you love, and you can listen to them live or whenever you want. But that's not all! You can also find podcasts, music mixes, live sets, and more. There are hundreds of podcasts to choose from, and you can even get free audiobooks. They have playlists, TV soundtracks, and lots of other great stuff. You can search by genre, download content to listen offline, and pick up where you left off on another device. The app has had some issues, but overall, it's a great place to find high-quality audio from the BBC. So don't miss out on BBC Sounds!
SoundCloud
SoundCloud is a great place to find new and upcoming artists. You can listen to over 120 million tracks, mixes, and podcasts for free, but remember that the quality may vary. On SoundCloud, you can connect with friends and artists, create playlists, and discover new music based on your taste. The only downside is that you'll have to listen to some ads. SoundCloud is an alternative choice for those who want something different. It's a place to explore unique and offbeat offerings while still using a more traditional music service if you want. So, if you're tired of mainstream music, give SoundCloud a try.
Tidal
Good news for customers in the US! Tidal now offers a free plan called "Tidal Free." This plan gives you access to the entire Tidal library at 160kbps quality with limited interruptions. However, for customers outside of the US, there is still a fee involved. The "Tidal Premium" tier has been renamed "Tidal HiFi" and offers audio at up to 1411 kbps (CD quality), offline capabilities, and features like Tidal Connect. The monthly price remains the same at £9.99, $9.99, or AU$11.99. The Family Tier also provides higher standard bit rate streams.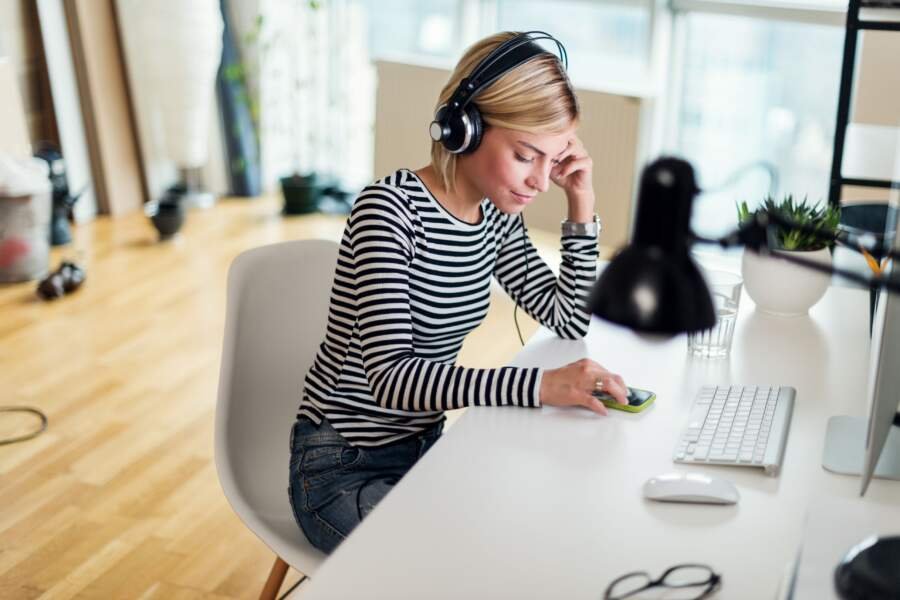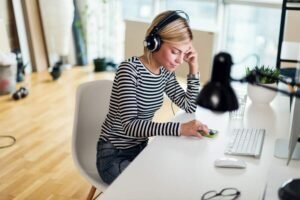 LiveOne
LiveOne, formerly known as Slacker Radio and LiveXLive, is a popular music streaming service. It has a wide range of music with 30 million songs and over 600 curated listening channels. You can also find 300 podcasts, including Court Junkie and True Crime All The Time Unsolved. One unique feature of LiveOne is the ability to order live performances via Pay Per View. This service stands out among other music streaming platforms.
SiriusXM
SiriusXM is the best radio service out there. It has amazing live shows in comedy, sports, news, and more. You can even listen to Howard Stern. SiriusXM makes it easy to listen with special features like a one-hour rewind and unlimited skips on talk channels. Plus, it has a huge music collection with channels for different decades and genres. Also, no other radio offers you such a wide variety of topics to choose from. 
Qobuz
Qobuz is a great music service that offers high-quality audio and lets you buy and keep your favorite songs. It has over 70 million tracks available in lossless FLAC format, with some releases even in hi-res audio. If you want to own hi-res audio tracks and enjoy them on your Android device, Qobuz is the best choice. Also, who does not want some old-fashioned songs to light up their lives? It's smooth and incredible.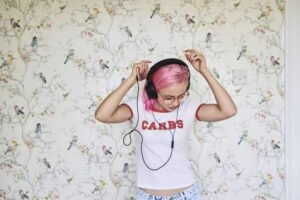 YouTube Music
YouTube Music is a streaming service that focuses on music videos and community uploads. It stands out from other services by allowing you to watch a song's music video without interrupting your listening experience. It's a great choice for Android users, especially for those who already have a YouTube Premium subscription as it includes access to YouTube Music's top features at no extra cost.
Apple Music
Apple Music is a powerful streaming music app that works well on Android devices. It offers a wide selection of over 100 million songs, an Apple Music 1 radio station, video content, and a 24/7 music video channel. You can also enjoy lossless audio and Dolby Atmos support for an enhanced listening experience.
If you miss the golden years of MTV and love watching music videos, Apple Music is a great choice. It provides a constant stream of music videos, featuring curated video blocks, exclusive music, premieres, and even live shows.
Idaigo
Idagio is a unique streaming music platform that is all about classical music. It stands out by offering a wide range of classical music tracks and live-streamed concerts. Idagio partners with major classical music labels like Grammophon, Harmonia Mundi, Sony Classica, Warner Classics, as well as over 1,000 smaller indie labels. This ensures a diverse and comprehensive catalog of classical music for listeners to enjoy.
Also read: How To Pick A Corner Lamp That Suits Your Needs