These are the top 12 Instagram Photo Editor apps to use right now. To have an amazing Instagram feed, you need to post great content. Just like the popular influencers, there are specific types of posts that people love. We have listed the best Instagram photo editors and apps that you can use to enhance your photos and increase your likes and followers on Instagram. So you want to boost your Instagram game but don't know how. Don't worry at all. These Instagram photo editor apps are here to help you out. 
1. Facetune
Taking selfies is an important part of having a great Instagram feed. However, some people feel hesitant to take selfies because they want to look their best. Luckily, there are amazing editing apps that can help boost your confidence in posting selfies, just like the big influencers do.
One popular app for selfies is Facetune. It's available on iOS and Android and is developed by Lightricks, a company known for professional-grade photo editing tools. With Facetune, you can easily retouch and enhance your selfies using simple yet powerful editing features. Also, you can smooth your skin, remove blemishes, change eye color, and more. It's loved by millions of users worldwide, with top ratings and is the most popular photo and video app in many countries.
2. BLACK
The right photo can perfectly capture and share your special or meaningful moments. Many Instagram influencers choose black and white photos for deep and impactful posts.
One app that specializes in black and white photos is BLACK. It's among the top Instagram filter apps and is perfect for creating vintage, moody, or throwback-style photos. With BLACK, you can simulate the look of specific black and white films and adjust the photos to your liking. Using apps like BLACK, you can transform your photos into beautiful black and white images, adding an abstract and artistic touch to your posts. Also, it is very easy to use.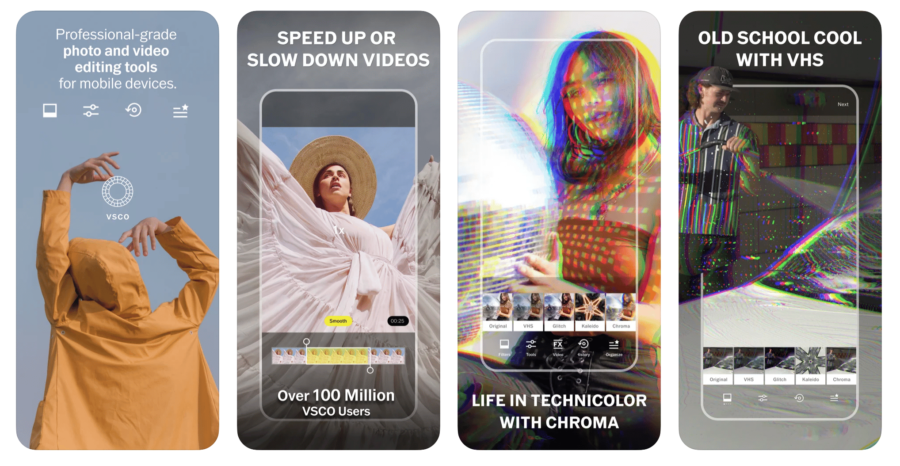 3. Over
If you enjoy words or quotes, you should try Over. It's an editing app that allows you to add text to your images. You can start with a blank image and write a nice phrase on it, or you can enhance a regular picture by adding text. The possibilities are endless, and using this app can give your pictures a professional look. With Over, you can easily create images with meaningful quotes or captions that stand out on your Instagram feed. It's a simple and effective way to make your photos more engaging and convey your message with style. Also, the filters are very beautiful and effective. You can try it. 
4. Afterlight
If you want to create stunning images effortlessly, try using Afterlight. This app offers 79 filters, 78 textures, and 15 adjustment tools, giving you plenty of options to enhance your photos in no time. With just a few taps, you can apply filters, add textures, and make adjustments to create a beautiful photo that stands out. Afterlight is a user-friendly app that provides a range of tools and effects to make your images look amazing. Whether you're a beginner or an experienced photographer, this app can help you transform your photos into eye-catching works of art. Also, it is a useful tool to have.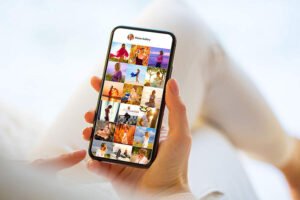 5. Camera+
If you have an iPhone, you can unlock the full potential of your camera with Camera+. This iOS app offers more than just editing features – it enhances your phone's shooting capabilities too. With Camera+ 2, you can capture raw photos, take stunning portraits with depth effects, and experiment with slow shutter modes for professional-looking shots. The editing tools are equally impressive, allowing you to apply filters, adjust exposure, and even fine-tune clarity and depth effects with just a click. Whether you're an amateur or a pro, Camera+ 2 helps you capture and edit beautiful photos right from your iPhone. Also, who doesn't want such a feature on his iPhone. 
6. Hyperlapse
To keep your Instagram feed fresh and engaging, try adding some variety. If you've been posting a lot of pictures, consider sharing a video instead. An app called Hyperlapse from Instagram can help you create timelapse videos effortlessly. It's user-friendly and designed by Instagram, so everything works smoothly. Plus, you won't have to worry about video size issues. Furthermore, by mixing up your content and trying new things, you'll keep your followers interested and excited about your feed. Also, a good time lapse video is really good to watch. It keeps your feed interesting. 
7. Boomerang
If you want to add some playful and creative videos to your Instagram feed, try using Boomerang from Instagram. This app allows you to create looped videos that are fun and eye-catching. It's a great way to experiment with different ideas and capture attention on your feed. Boomerang videos are sure to bring a unique touch to your content and engage your followers. Give it a try and see how it adds a touch of whimsy to your Instagram posts. Also, a good Boomerang video is tricky but adds freshness to your Instagram profile. 
8. Layout
If you have multiple photos from a trip and want to share them in one cool picture, use Layout from Instagram. This app lets you create collages by combining and arranging your photos. Also, you can resize and reposition them however you like. Collages are a fun and creative way to show your followers what you've been up to and share a glimpse of your life. Furthermore, it's a great way to capture the highlights of your trip and share them all at once. Give it a try and see how it adds a unique touch to your Instagram posts. Also, it is a really cool feature.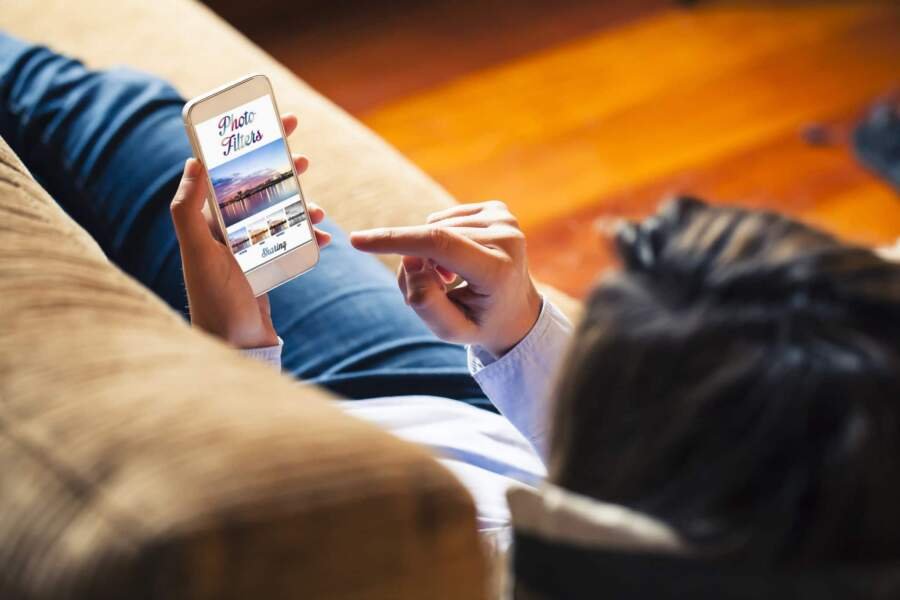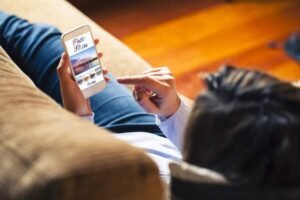 9. VSCO
VSCO is a top-notch photo editing app that also has a social aspect. While there is a paid membership option, you can enjoy the free version with plenty of editing tools to keep you hooked. Edit your pictures with a wide range of features and tools, and even create a profile to connect with friends, share your images, and discover new content. If you're a skilled photographer, you can buy additional filters and editing options to perfect your pictures. VSCO is a great app for enhancing your photos and sharing them with others. Also, you can create something entirely new with it if you try hard enough. 
10. Snapseed
When you're on a vacation and want to impress your followers with stunning photos, there are amazing tools available to enhance your pictures. Snapseed, a free editing app created by Google, allows you to fine-tune your photos and make precise edits. Also, users particularly love the saturation feature, where you can simply use your fingertip to enhance specific areas of the photo, such as the sky, making the colors vibrant and eye-catching. Also, this app works like magic on beach and outdoor pictures, giving them an extra wow factor. With Snapseed, you can easily take your vacation photos to the next level.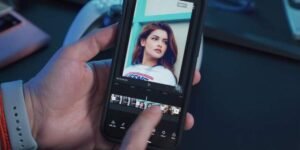 11. Canva
Canva is a popular app used for creating beautiful Instagram stories. It's available for both Android and iOS, so users of these operating systems can easily enjoy its features. The app can be downloaded for free, allowing users to try out basic editing options. If they like it, they can choose to purchase a paid subscription for more advanced effects. With Canva, users can create collages, crop photos, and add various effects to enhance their images. They can also work with textured backgrounds, adding monochrome backgrounds or fun little drawings to their photos. Canva is a versatile and user-friendly app for editing photos. Also, it is pretty fun to use once you learn the basics. Canva is your one stop destination if you want to edit photos. Furthermore, it is very useful as well. 
Also read: Maureen Grise Bio-wiki, Height, Net Worth, Married, Children and Facts