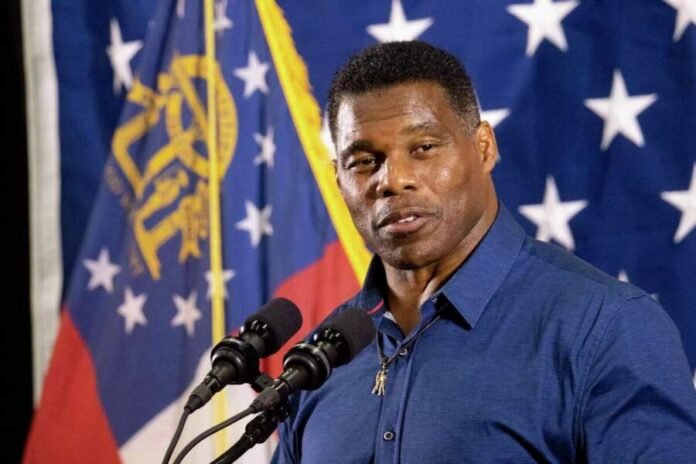 Herschel Walker is an extremely talented and famous football player. In fact, for his football exploits, many people follow him. According to tot he reports, this young football player started back at the University level in Georgia, where he won the Heisman Trophy in the year 1982. Born in 1962, Herschel has achieved a lot of cool things in his life. If you are curious to know about Herschel, then you are at the right place. Here, we will share some outstanding facts about this amazing football player. 
As we know, he has attained the pinnacle of fame due to his arduous training and resultant passion for the game. He has shown extreme levels of skill and determination to tackle the pressure of the game and, of course, eventually succeeded in his quest. According to the reports, he has played professional football for the New Jersey Generals of the US Football League, where he played for three years. 
Later, he moved to the NFL to play with the Dallas Cowboys. However, as we know, he was traded to the Minnesota Vikings in 1989, who gave up around five players and six draft choices for Herschel. In fact, he has also played for many other teams in the NFL. If you are a huge fan of Herschel or want to know about him, then you are at the right place, as we will share some amazing facts about him. For instance, we will share details including his net worth, career details, personal life, and more. So, it's time to take a look at this article and find out about Herschel. 
Who Is Herschel Walker?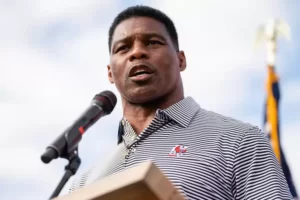 Herschel Walker, whom we also know as Herschel Junior Walker, is a famous football player who has played for many teams in his prime time. In fact, he was one of the best players to represent various teams in the NFL. Starting from the Dallas Cowboys, he has gone on to play for Minnesota and others. 
In fact, we can tell you that he has played in the NFL for 12 long seasons, which is quite a lot for sure. Later, in his career as a player, he played for many teams, such as the New Jersey Generals, Dallas Cowboys, Philadelphia Eagles, Minnesota Vikings, New York Giants, and more. 
In fact, as a fascinating player, Herschel has also earned a tremendous reputation as well. According to the reports, he has gone on to clinch several trophies and also earned many personal milestones. He has won 2 times second-team All-Pro titles. In addition, he has also gotten the Maxwell Award, Walter Camp Award, and much more. 
Herschel Walker was born in the year 1962, on the 3rd of March in Augusta, Georgia, to Willis and Christine Walker. So, his parents raised him in Wrightsville, Georgia, along with his six other siblings. Many facts tell us that he was overweight and had a stutter as a kid. In his childhood, he went to Johnson County High School and played the game of football. 
Moreover, later on, he joined Johnson County Trojans High School and played football from 1976 to 1979. In fact, in his senior year, he joined the University of Georgia and played tremendously well. Herschel Walker's Georgia stories are almost surreal, as he scored tons of goals for his teams. 
Herschel Walker (@HerschelWalker) /X Twitter
I don't want to defund the police. I don't want to tear down statues. What about my freedom of speech? I want to be united as Americans. Congress and Senators… Can you hear me? pic.twitter.com/2fdqP6GSwQ

— Herschel Walker (@HerschelWalker) July 3, 2020
TRUMP PENCE 2020 pic.twitter.com/IPPqJ1AcA4

— Herschel Walker (@HerschelWalker) August 27, 2020
How Old Is Herschel Walker?
So, as we mentioned earlier, Herschel Walker was born in the year 1962, on March 3, in Georgia. In other words, we can tell you that as of 2023, he is around 62 years old. In fact, he turned 61 this year. Apart from his age, we can also tell you his zodiac sign. So, based on his date of birth, Herschel's zodiac sign is Pisces.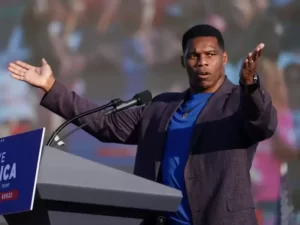 Is Herschel Walker Married?
As a US celebrity, Herschel has many fans who want to know everything about him. According to the reports, some fans have expressed their desire to know about Herschel Walker wife. So, who is Herschel married to? As per the reports, the famous US retired football player, Herschel, married twice in his life. 
He tied the knot to Cindy DeAngelis Grossman back in the year 1983 and enjoyed a marital relationship til 2002. Later, due to several reasons, they filed for a divorce before it was finalized in 2002. 
After that, Herschel got himself involved in another relationship with Julie Blanchard. The retired football player, and also famous as an ally of the former president, Donald Trump, Herschel is currently married to Julie Blanchard, as the reports tell us. However, there's not much to know about Blanchard because she likes to keep a low profile. 
Did Herschel Walker Win?
Several followers of Herschel would know that he appeared in a commercial paid for by the US Chamber of Commerce supporting Jack Kingston's bid in the Republican Primary Election in the year 2014 for the US Senate Election. Moreover, as we mentioned earlier, he was a supporter of Donald Trump. From the Republican Party, Herschel ran for the Georgia Senate election. However, Herschel Walker polls vote revealed that he came short. On December 6, 2022, he lost the Georgia Senate runoff election to Raphael Warnock from the Democrat party.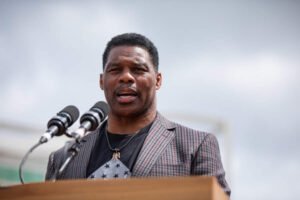 Who Is Herschel Walker Running Against
Following his career as a footballer, Herschel tried to get into the political setup. So, he ran the Georgia senate elections for the Republic Pary. He was a supporter of Trump. Reports tell us that he ran against the Democrat Raphael Warnock. However, as mentioned earlier, he lost against him as he came short of the votes. 
Herschel Walker Net Worth
So, lots of people might like to know that this amazing US personality, Herschel, has earned a lot of money in his career. As of 2023, Herschel Walker net worth stands at 73 million USD. 
Also read: Who is Randy Moss's wife Lydia Griffith Moss?