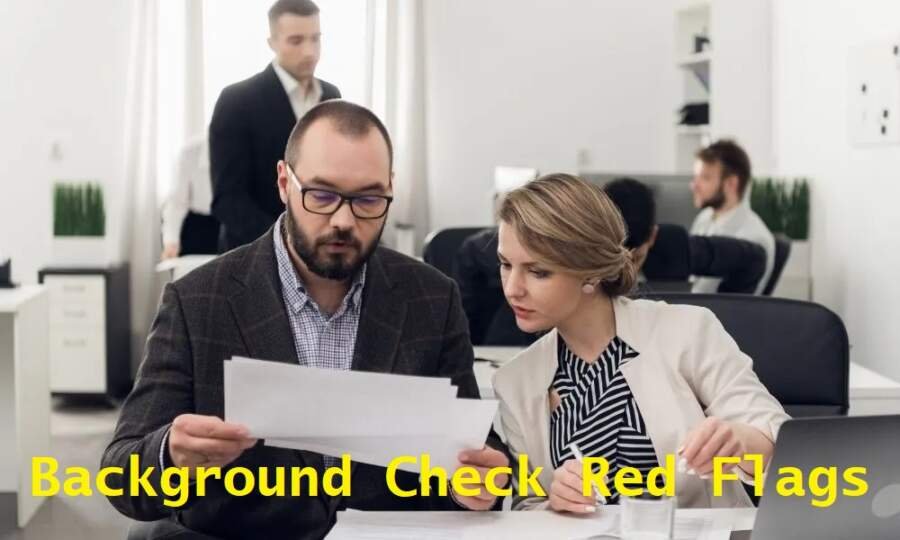 These are the top 12 background check red flags you must look out for. Almost all HR professionals (96%) perform background checks when hiring new employees, according to the National Association of Professional Background Screeners (NAPBS). Background checks are widespread because they help ensure public safety, improve the quality of new hires, and protect a company's reputation. Also, to run a safe and successful business, it's crucial to check for "red flags" during background checks on potential hires. Furthermore, learn about these 10 warning signs and how to handle them when they arise. This way, you can keep your employees and company safe and maintain a good reputation.
Poor Credit
Some employers check a candidate's credit history during the background check process before hiring. Furthermore, when reviewing a person's credit, it's crucial to identify what financial history might be concerning the specific job they are applying for. For instance, a history of unpaid debts could raise doubts about a candidate's suitability for a financial management position. Remember that some states have rules about using credit information for certain hiring decisions. However, in many states, you can run credit checks for managerial roles or jobs involving handling company finances. Also, always make sure to follow relevant state laws, federal anti-discrimination laws, and the Fair Credit Reporting Act, which regulates access to consumer information.
Criminal History
Many employers check a candidate's criminal background to find out if they have any past legal charges or convictions. It's important to be mindful that up to one in three Americans have a criminal record, and communities of color are often affected more by the justice system. Also, as an employer, think carefully about what kind of criminal history would be a dealbreaker for the job you want to fill. For instance, a conviction for a violent felony could disqualify someone from a caregiver role or any job where safety is crucial. Furthermore, if you're unsure about what factors to consider, follow the guidelines from the U.S. Equal Employment Opportunity Commission (EEOC) for guidance.
Social Media Posts
Employers often check a person's social media presence in today's online world. They look for any inappropriate behavior, infidelity, or substance abuse. Services like US Search can help with these social media checks. As an employer, it's crucial to use a background check service that follows the Federal Credit Reporting Act (FCRA). Also, this law makes sure that reporting agencies handle personal information accurately, fairly, and privately. Even though the law was made in 1970, it still applies to data collected through the internet, including information from social media screenings.
Driving Infractions
If the job requires driving, it's crucial to check the candidate's motor vehicle records first. Look for any history of traffic violations to ensure your company's safety and reputation. Also, some violations like driving under the influence or hit-and-runs could affect their eligibility for the job. Decide beforehand which infractions would disqualify a candidate, and never ignore a driving violation as it may endanger others in the future. Furthermore, background check services like PeopleLooker can help with driving and traffic history checks. Always make sure the service you use follows FCRA guidelines to protect personal information.
Sexual Assault
If a background check shows that a candidate is listed on a sex offender registry, it's important to take proper steps. First, consult a lawyer to understand the laws regarding different levels of sex crimes and how they relate to your business and safety concerns. Second, think about doing more thorough checks to ensure the safety of everyone involved. Remember, employment laws may vary by state, so be sure to follow the regulations and protect both your business and others. Also, you must be vigilant. Many criminals are hiding these days. You can't let them slip past you. It always pays to be very careful. Thus, keep a close eye always on your potential employers.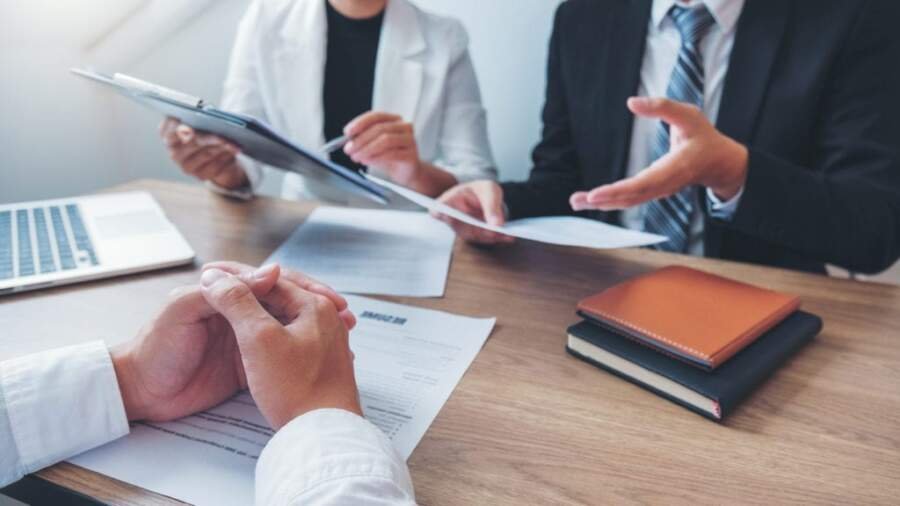 False Social Security Number
Some employers check social security numbers (SSNs) during background checks to verify a candidate's identity. This helps confirm their real name, age, and past addresses. If the search shows a candidate using a fake or stolen SSN or providing conflicting information, it's a reason to be cautious. In such cases, doing a more thorough background check is essential to ensure the candidate's honesty and safety for your company. You must be careful. Too many SSN scams happen these days. Also, check the identity of every employer. It will yield good results.
Thorough Check 
If a candidate applies using a different name, ask them if they go by any other names. Then, use a social security trace to find any aliases. Run a background check on each name they give to make sure you find all their records and verify their identity. Be thorough and leave no stone unturned in your search. Always be vigilant. A thorough check is necessary. Try to check all sources. You can avoid hiring a criminal that way. Also, verification is very much required. Do this for all the candidates who apply for the position.
Resume Misinterpretation  
A study found that 40% of job applicants admitted to lying or planning to lie during the hiring process. This is why checking references is crucial in a background check. It helps verify if the candidate is truthful about their skills, experience, and background. If you find any inconsistencies, talk to the candidate about them. Take intentional dishonesty seriously, no matter how small, when deciding whether to hire them. Also, scarcely anyone will admit they are lying. You must find out the truth. This is necessary. You must keep your enterprise free of suspicion. You must take some steps.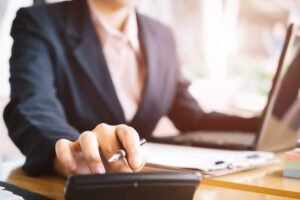 Education Falsification
This one is quite common. You will notice it in many places. Candidates mention having studied at a prestigious university rather than their actual university. They do so to get higher priority. However, it is up to you to be vigilant. It is always worthwhile to do so. Always refer to guidelines. There are several guidelines available. Read them to be sure. And you will remain free of suspicion. This is very important. So pay attention while hiring candidates. 
Employment History
According to the Checkster survey, 42% lied about why they left their previous job. Verify their employment history with an FCRA-compliant check. Give them a chance to explain if caught in a lie, but consider it a red flag. Also, remain vigilant at all times. It will pay off in the end. You want to keep your company clean? Make sure to follow the guidelines. This is very important. So bear this in mind. It will only help you in the end. But do realize why they are lying. Perhaps they are desperate for a job. We cannot judge them in this case. So take pity, but also run thorough background checks. Make this a habit. And you will never have trouble again. 
Protect your Company
Employers must consider discrepancies with the candidate's overall quality and skills. No fixed answer; talk openly with them. Sometimes you may find someone who is an excellent fit. But then it is revealed he lied to you. Do not be afraid. Give them a chance to explain. Many people are desperate for jobs. We can hardly blame them. But do be vigilant. Otherwise your company's name will be mud. We do not want that. Thus, being careful always pays off. You have worked hard for your company. You deserve to keep it clean. And it will remain clean. You just have to take a few steps. Make sure this does not affect your company. Be careful. Ensure proper checks are followed. All this is for your benefit only. In the end, only a background check matters. 
Also read: 5 Tips To Ensure A Drug-free Workplace