These are the top 12 action movies with a female lead. In the past, action movies mostly focused on male characters. But recently, women have shown they can be tough and perform action scenes amazingly well. Also, they can be deadly assassins or fight to protect loved ones, breaking the stereotype of being helpless. Movies like Kill Bill, Mad Max: Fury Road, Divergent, Miss Congeniality, Tomb Raider, and V for Vendetta prove how great women are in action. Furthermore, these films feature strong female characters who fight for justice and overcome tough challenges.
Aliens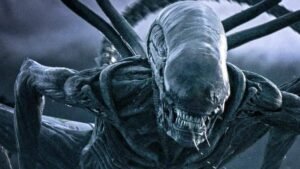 Aliens, a movie from 1986, stars Sigourney Weaver, Michael Biehn, and Carrie Henn. Directed by James Cameron, it's an action-adventure film. Ellen Ripley, played by Sigourney Weaver, helps tough soldiers fight scary aliens on a moon colony. They thought it would be easy, but the aliens are stronger than expected. The soldiers face a big challenge to save the colony from these creatures. Also, you will love the intense fights in close quarters. The alien itself is an achievement in practical effects design. Even after so many years, we are scared of the creature dropping out of a hatch. 
Star Wars Episode VIII: The Last Jedi
The movie "Star Wars: Episode VIII – The Last Jedi" came out in 2017. It's directed by Rian Johnson and stars Daisy Ridley, John Boyega, and Mark Hamill. If you like action-adventure films, you might enjoy this one. On IMDb, it got a 6.9 score, and on Metacritic, it got 84. The movie is about the Resistance led by Princess Leia, who is now a general. Also, they are trying to stay safe from The First Order. Rey wants to learn about The Force, so she seeks help from Luke Skywalker. Furthermore,  the former stormtrooper is also trying to change his past with The First Order, which could affect the future of the galaxy.
Raya and The Last Dragon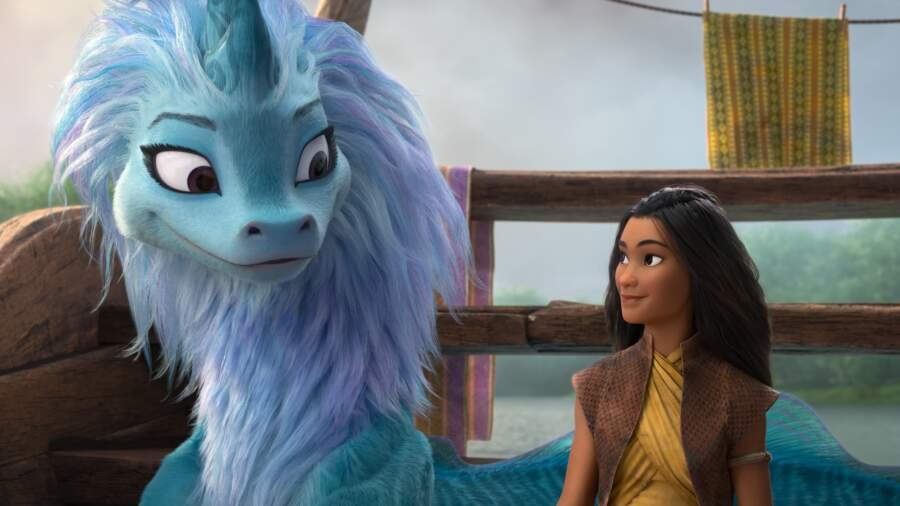 The movie "Raya and the Last Dragon" came out in 2021. It's an animated action film with Kelly Marie Tran, Awkwafina, and Gemma Chan as the main stars. Also, the story is brought to life by Don Hall, Carlos López Estrada, and Paul Briggs, along with many other talented people. Furthermore, in the fictional world of Kumandra, dragons and humans used to live together peacefully. But chaos came when the dangerous Druun arrived, forcing the dragons to save humanity by sacrificing themselves. Now, 500 years later, the Druun returns, and Raya, a brave princess, sets out to find the last dragon, Sisu. Moreover, she aims to protect the lands and defeat the Druun once and for all.
Rogue One: A Star Wars Story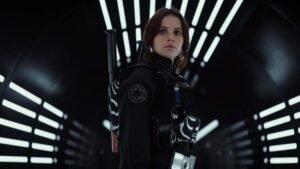 Made by Lucasfilm, "Rogue One: A Star Wars Story" is an action-adventure film with Felicity Jones, Diego Luna, and Alan Tudyk as the main actors. Directed by Gareth Edwards, it became a big hit, making over $533 million in the United States and Canada and more than $1 billion worldwide. Also, the story is about the Rebel Alliance fighting against the Empire. They find out about a deadly weapon, the Death Star, that can destroy planets. Furthermore, the brave group of rebels decides to steal the plans for the Death Star, hoping to change the galaxy's fate. It is really a nice movie.
Prey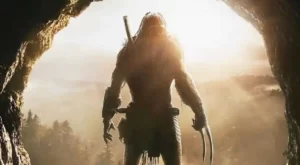 Produced by 20th Century Studios and directed by Dan Trachtenberg, "Prey" is an action-adventure film from 2022. Also, the story is set 300 years ago and follows a Native-American tribe called Comanche. They face danger when an alien hunter arrives, attacking them one by one. Naru, a skilled and determined member of the tribe, takes on the challenge of protecting her people. Moreover, she uses her intelligence and bravery to fight against the powerful alien predator, who has advanced technology and abilities. Naru must use her human cleverness to battle the extraterrestrial foe.
Assassination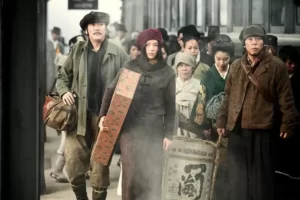 The movie "Assassination" came out in 2015. Directed by Dong-hoon Choi, it stars Jun Ji-hyun, Lee Jung-jae, and Ha Jung-woo. If you like action and drama, you might enjoy watching this film. "Assassination" got a rating of 7.2 on IMDb and 64 on Metacritic. The story is set in Korea when Japan occupied it. Also, they made the Resistance flee to China. They planned to resist from there. When they learned the top Japanese commander would visit Korea, they wanted to assassinate him. The only skilled sniper, Ahn Ok-Yun, is in prison. Yem Sek-Jin helps her escape, but a traitor betrays them. Now, Ok-Yun has to survive, escape prison, and face a hired hitman.
Black Widow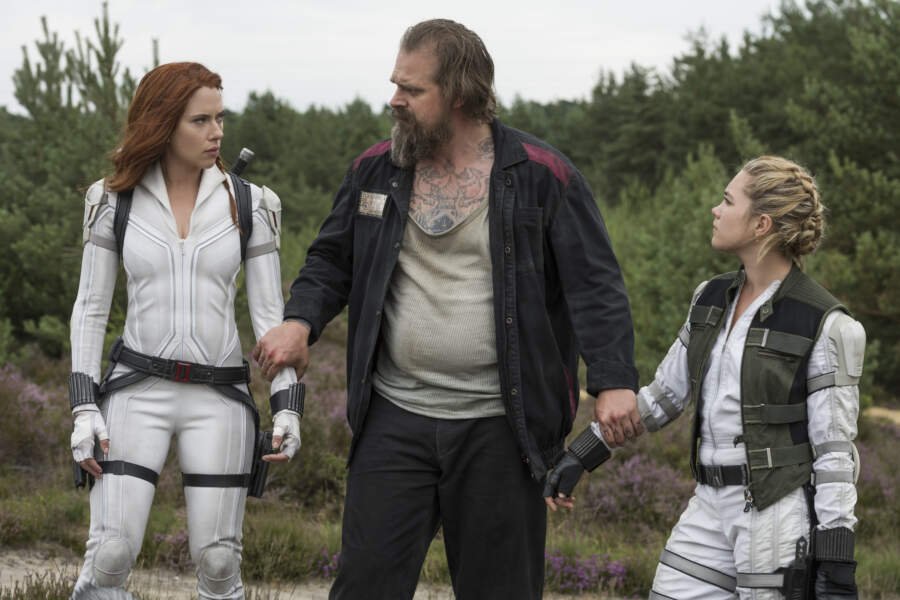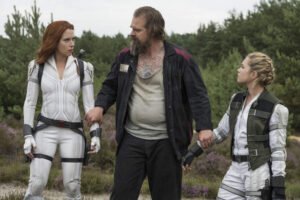 "Black Widow" is a movie from 2021 starring Scarlett Johansson, Florence Pugh, and David Harbour. It's an action-adventure film. Also, the director is Cate Shortland, and Eric Pearson wrote the screenplay. The movie got a 6.7 on IMDb and 68 out of 100 on Metacritic. It's about Natasha Romanoff, also known as Black Widow. Furthermore, she faces her hidden past and a dangerous conspiracy. People are chasing her, and she must confront her life as a spy. She also works on fixing her relationships from before she became an Avenger. It is a really nice movie. 
Black Panther: Wakanda Forever
"Black Panther: Wakanda Forever " came out in 2022. Also, it's a movie directed by Ryan Coogler, with Letitia Wright, Lupita Nyong'o, and Danai Gurira as the main stars. If you like action-adventure movies, you might enjoy this one. On IMDb, it got a score of 6.7, and on Metacritic, it got 67. After T'Challa's death, Wakanda is in danger. Another kingdom, Talokan, wants their special metal called vibranium. Wakanda prepares for a big fight against Talokan. They need strength from within, even without their hero.
Romancing The Stone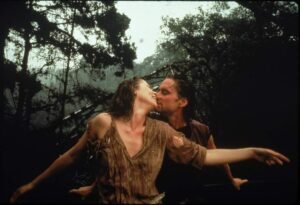 "Romancing the Stone" is a movie from 1984 with Michael Douglas, Kathleen Turner, and Danny DeVito. It's an action-adventure film. Joan Wilder, a famous writer, gets a call from her kidnapped sister. She's told to bring a map to Colombia as ransom. Also, Joan gets lost in the jungle and is chased by a bad guy named Colonel Zolo. She meets an American, Jack T. Colton, and together they decide to find the treasure on the map. They go on a dangerous journey in the jungle. It is one of the best movies from the twentieth century. 
Captain Marvel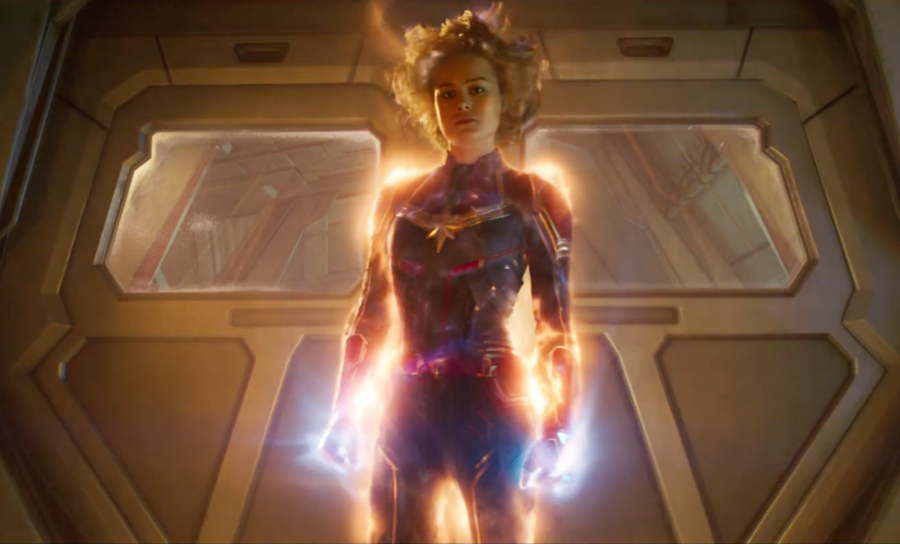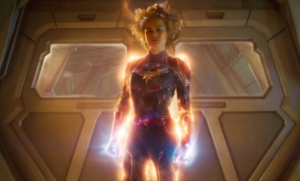 "Captain Marvel" is a movie directed by Anna Boden and Ryan Fleck. It came out in 2019 and stars Brie Larson, Samuel L. Jackson, and Ben Mendelsohn. Vers, a member of Starforce, has memory issues and nightmares. Her mentor Yon-Rogg helps her. She's captured by Skrulls but escapes to Earth. S.H.I.E.L.D agent Nick Fury joins her to explore her past. They discover her strong powers and get involved in a war between aliens. Also, this movie is one of the best in the superhero genre. You will enjoy it very much. 
Alita: Battle Angel
"Alita: Battle Angel" is a movie from 2019. It stars Rosa Salazar, Christoph Waltz, and Jennifer Connelly. The director is Robert Rodriguez, and the writers are James Cameron and Laeta Kalogridis. Also, the movie is about a cyborg named Alita who has lost her memory. She tries to fit in while uncovering her past with the help of Dr. Dyson Ido and her friend Hugo. As she faces danger, Alita discovers her special abilities.
Mulan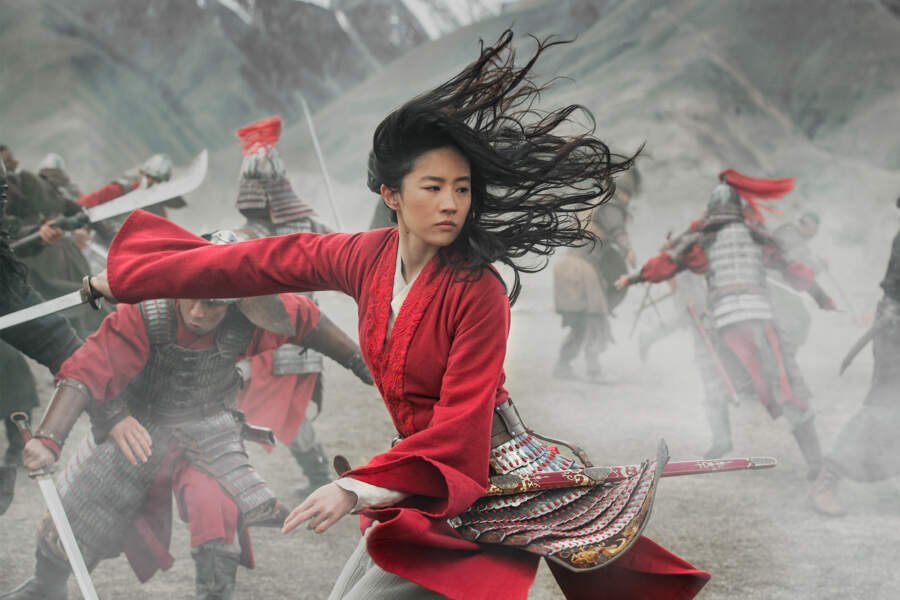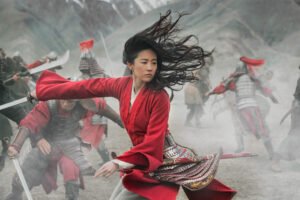 "Mulan" is a movie from 2020. Niki Caro directed it. The main characters are Liu Yifei, Donnie Yen, and Gong Li. The story is about Mulan, a brave young woman who disguises herself as a man to protect her country from enemies. Also, she takes her father's place in the war, even though her parents wanted her to marry. Mulan becomes a strong warrior, but her secret comes out, and she faces challenges. The army shuns her but she remains a courageous fighter.
Also read: How does Star Wars Legion work?