As a genre, country music is a very popular one. Apart from male singers, numerous female country singers have also become famous due to their awesome songs. So, according to the sources, country music has its origins in the rural sides of America. In fact, one can trace country music back to the 1920s. According to the reports, it's typical American music that has both elements of ballads and peppiness. 
It's a genre of music that has also been described by many subgenres, such as blues, honkytank, and folk music. Moreover, a variety of instruments are also used in country music. For example, we see the usage of banjo, harmonics, acoustic guitar, fiddle, ukelele, and more. 
However, there's one reason why Country music has become so popular and that is the simple lyrics. It's a genre that's very close to one's ears, due to the simplicity of language. The profound lyrics and simple rhythm make country music a serene experience to the ears. So, if you are someone who wants to know about the singers of Country Music, then you are at the right place. 
In this article, we shall talk about some of the best female country singers that you should definitely know about. So, without further ado, it's time to go through this article and find out all that you need to know about those singers. 
Here's A List Of The Top Female Country Singers
As we mentioned earlier, there are numerous female artists who have sung country music over the years. If you want to know more about them, then you are at the right place. So, in this article, we shall take a look at all the details about the female singers of country music. 
1. Gabby Barrett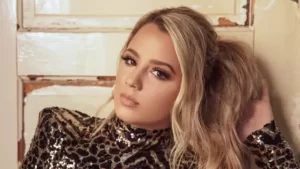 According to the sources, Gabby Barrett is an exciting talent who has earned a lot of fans through her country music. So, the sources tell us that she has risen to fame from the reality TV show American Idol in 2018. After finishing American Idol, Gabby signed a deal with Warner Music Nashville company. So, after that, she released her debut single titled I Hope in the year 2019. Moreover, it's also worth noting that her songs became famous in no time. She has also released other single tracks, such as The Good Ones, Footprints on the Moon, and more. Overall, Gabby's a wonderful country music singer. 
2. Carly Pearce
So, the next country music singer on our list is Carly Pearce. According to the reports, fans just love to listen to her soulful voice. In addition, her lyrics have a certain emotion that makes you connect to the lyrics. She has attained a lot of fame over the years. In fact, it's worth noting that she commenced her career in music at a very young age. 
Carly has gained recognition with her song Every Little Thing. Her music blends traditional country music with pop influences, which, resultantly has made her all the more famous. In addition, it's worth noting that she has released many successful albums such as Every Little Thing, Carly Pearce, and more. 
3. Maybelle Carter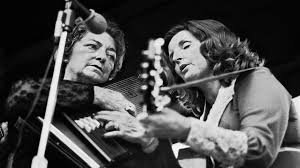 People know Maybelle Carter as a fascinating singer of Country music. So, the sources tell us that she was also a member of the Carter Family Act. Her soulful voice makes her songs profound and beautiful. Moreover, she has released a few solo albums, such as Mother Maybelle Carter, Living Legend, and more. 
4. Lee Ann Womack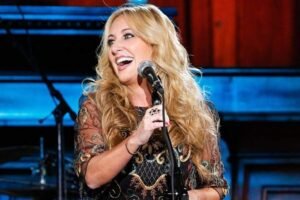 Lee Ann Womack is a highly popular Country music singer who has become famous due to her awesome singing talent. In fact, her career spans several decades now. So, her rich and emotive voice is just perfect for Country genre music. Her breakthrough single I Hope You Dance became a huge hit, earning her critical acclamation. In fact, throughout her career as a musician, she has released numerous albums, such as The Way I'm Livin', There's More Where That Came From, and more. 
5. Jessie Colter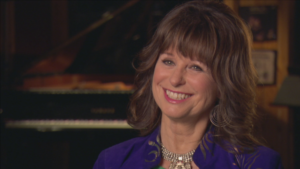 Jessie Colter is also a very reputable female country music singer. So, it's worth noting that as an American singer from the mid-1970s, she has collaborated with Waylon Jennings, her husband. Moreover, she also released her first album, A Country Star Is Born. Other than that, she has also released numerous other studio albums in her career. 
6. Lynn Anderson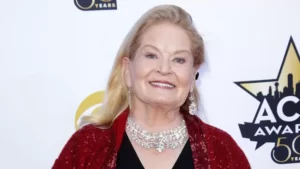 So, next on our list is Lynn Anderson, who is also very much popular due to her soulful voice. As one of the best female country singers, Lynn has made a huge name for herself. In fact, her biggest hit Rose Garden is famous even now. 
7. Reba McEntire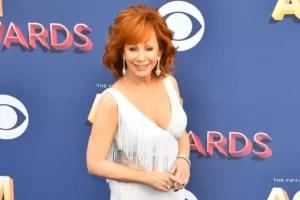 Reba McEntire is not only a country music singer but also an actress. In fact, people know her best as the Queen of Country music. Apparently, she has sold more than 75 million records worldwide. So, her career as a singer gained momentum in the 80s. In fact, fans may like to know that she has given numerous hit songs throughout her career. 
8. Linda Ronstadt
So, the next on our list of the best female country singers, we have Linda Ronstadt. According to the reports, she is a very talented American singer who has explored a diverse range of music, from rock to country music. In fact, she has also received numerous awards, such as Grammy, Academy of Country Music Awards, and much more. 
9. Faith Hill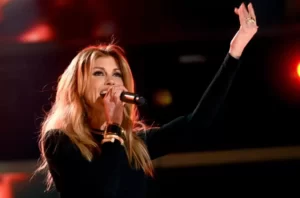 Faith Hill is also a breathtaking singer whose throaty and soulful voice has a different fan base. Ardent fans may like to k know that she has sold over 40 million albums worldwide on her career. Her debut album, Take Me As I Am is noteworthy. 
10. Dolly Porton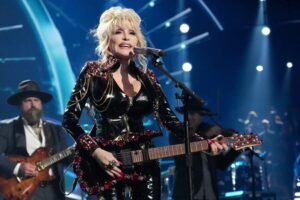 Last but not least, Dolly Porton is also one of the most renowned female country singers on the planet. So, apart from being a singer, she is also a philanthropist, actress, and songwriter. Her lyrics have an emotive elegance. In fact, in her fifty years of career, she has sold over 100 million records worldwide. Therefore, it's worth noting that she is one of the best-selling female artists of all time as well. 
Conclusion
So, that's it for the list of the best female country music singers. If you like country music, then you may like to listen to the music of these artists. All of them have earned a reputation as talented country singers. 
Also read: Top 5 Megan Fox Movies On Hulu Every Fan Should Watch