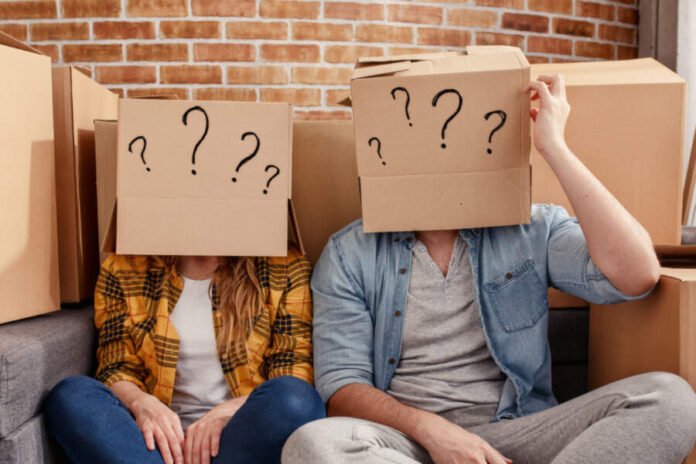 Moving to a new address in the UK can be an exciting adventure, whether relocating for a job, personal reasons, or a change of scenery. However, amid the anticipation, one crucial task often gets overlooked: updating your address. This seemingly minor administrative process can have huge implications for you, affecting everything from your mail delivery to your financial and legal obligations. 
In this article, we will guide you through the essential steps and considerations when changing your address in the UK. From notifying government agencies to update your bank and utility providers, we'll ensure that your transition to a new address is smooth and hassle-free.
Research Your New Location
Before you relocate, it's handy to do thorough research and choose your new location. Consider factors such as the cost of living, job market, schools, safety, healthcare facilities, and local amenities. Understanding the area will help you make decisions based on information, not only aesthetics.
Budget Your Move
Relocating is costly, so it's crucial to make a budget for all expenses, such as transportation, accommodation, packing supplies, and any unexpected costs that may arise. Be sure to account for potential upfront expenses like security deposits and utility connections.
Finding Accommodation
Choosing the right place to live is one of the most important decisions you'll make during your relocation. Look into different neighbourhoods, judge properties in person, not only picture-based, and consider things like distance to work, schools, public transportation, and your lifestyle preferences. 
It doesn't matter if you're buying or renting. It's important to find a comfortable and convenient home that suits your needs because you should always feel comfortable at your residence.
Plan Your Transportation
Consider how you'll transport all of your stuff to your new location. Depending on the distance of your move, you might want to hire a moving company, rent a van, or use a combination of transportation methods. Make a moving checklist and plan your route to ensure your journey goes smoothly.
Organise Efficiently
Before packing, take the opportunity to declutter your belongings. Donate or sell items you don't need to make packing more manageable. Invest in quality packing materials and label your boxes to make sure your unpacking at your new home is easier.
Gather and organise essential documents such as identification, passports, visas, medical records, and financial paperwork in one place. Keep them in a secure and easily accessible location during your move.
Plan for Settling In
Settling into your new location can take some time, so be patient. Explore your new surroundings, meet your neighbours, and get involved in local activities to help you feel at home. Register with local services, like doctors and dentists, to ensure you have access to essential healthcare.
Update Relevant Parties
Important parties need to know about your relocations, such as your employer, utility companies, schools, and healthcare providers, so you don't face any legal charges while gaining all the benefit that comes with your relocating all of this by updating. 
If you currently receive benefits or pensions from the DWP, it's important to inform them about your change of address. Failing to update your information with the DWP can lead to delays in receiving your payments or important correspondence.
Changing your address with the National Health Service (NHS) is also a vital step in ensuring you receive uninterrupted healthcare services. The process is straightforward, and you can do it online through the NHS website or by contacting your local GP surgery. Providing accurate information ensures that important correspondence, appointments, and prescriptions reach you promptly. 
By updating your information with the DWP, you can ensure that your benefits or pensions continue without interruption after your move. This step is vital for maintaining your financial stability during the relocation process.
Seek Professional Advice
If you have questions about taxes, legal matters, or any other concerns related to your move, consider seeking advice from professionals specialising in relocation services.
Navigating the complexities of the UK's housing market is complex. Professionals know local property markets, ensuring you find a suitable home in the right neighbourhood. They can also negotiate favourable terms on your behalf, saving you money and time.
Conclusion
Relocating within the UK can be a rewarding experience when approached with careful planning and preparation. You can ensure a smooth and successful transition by researching your new location, budgeting effectively and following these tips. Remember that moving is a process, and with the right mindset, you can make the most of your new adventure in your chosen destination within the UK.
Read Also: How Could We Find Someone by Looking up an Address?