If you are in Dubai, enjoying the lavish nightlife is one of the best things that should be on your list. There are several Dubai nightclubs in which you will get to experience the rich and joyful environment of the Arab Gulf and also some fusions of different nations for your entertainment. Some popular nightclubs also arrange events at night that invite celebrities and artists from all over the world. In this article, we have listed those nightclubs in the city of luxury nightlife for your next trip.
Super 22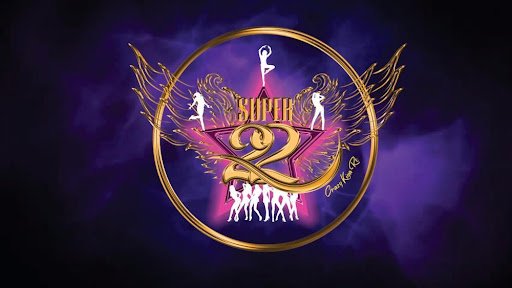 Experience the Dubai nightlife with the essence of India with Super 22. It is the best place for your stylish and luxurious dining experience. Among more than 1000+ nightclubs, Super 22 stands its place in the list of five-star hotels in Dubai. Known for its vibrant and energetic dancing scenes, it offers a diverse range of music and a mixture of trendy and classic tracks to entertain your night. It has stunning decor that can give you a perfect evening with your loved one.
Address: Hotel Canvas – Bur Dubai – Dubai – United Arab Emirates
Timings: 09:30 PM to 04:00 AM – Monday to Sunday
Contact Number: +971 5 0603 5895
Armani/Prive Nightclub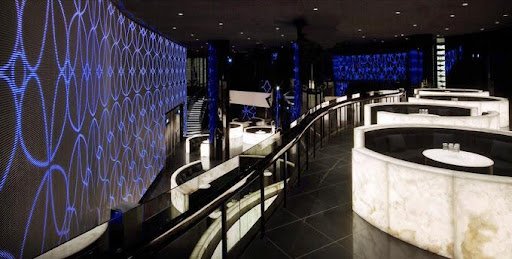 If you are looking for a luxury experience, Armani/Prive is the perfect place to go at night. It is named after its designer Giorgio Armani that fused both classy and luxury in a single club. You can get a taste of Armani essence here, and it is a most loved place by the Armani freaks. Located in the most prestigious building in the world, Burj Khalifa, this nightclub holds parties with international artists. The food and drinks here are exclusive, and you can simply dive on the dance floor with the ambiance there.
Address: Sheik Mohammed Bin Rashid Blvd No 1, Burj Khalifa, Armani Hotel Dubai, Dubai, United Arab Emirates
Timings: 11.00 PM to 03.00 AM; Closed on Mondays and Tuesdays.
Contact Number: + 971 4 888 3308
1 OAK Dubai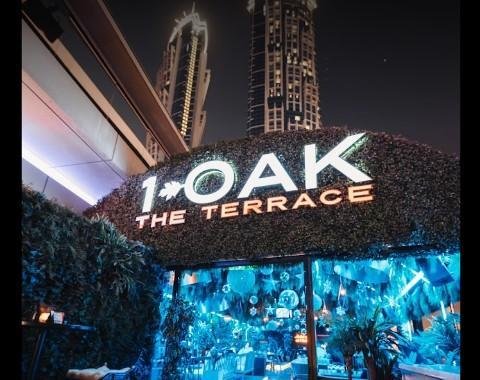 1 OAK Dubai is the best place to visit when you want to enjoy the nightlife in the city. It is located in the JW Marriott Marquis Inn, the heart of Dubai. The club's interior has an advanced innovative interior with a blend of high-end wraps up. Their bar has an environment infused with modern essence that can help you party away the night with your colleagues or friends. If you are a music and dance lover, it is heaven for you as it contains a blend of hip-hop and house music with world-class DJs. With its high-end and energetic surroundings, it is the most loved place by the party-goers in Dubai.
Address: JW Marriott Marquis Hotel – Business Bay – Dubai – United Arab Emirates
Timings: 09:00 PM to 03:00 AM – Everyday
Contact Number: +971 52 881 8888
Tashan: Restaurant & Lounge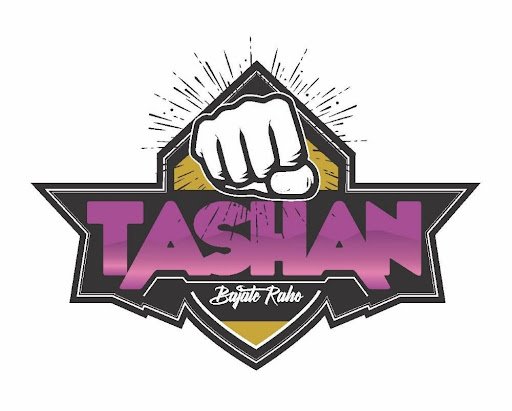 Tashan is the best nightclub in Dubai, if you want a fusion experience of Indian, Chinese, and Thai cuisines and entertainment. It is one of the most highly visited dining places in the city. The drinks here are a mood-setter for your evening made by the skilled mixologists in the place. The elegant and contemporary decor makes it the perfect location, included with stylish ambiance and outdoor seating for your night. They also host live performances of international DJs and celebrities that take it on your list to go to the city for your nightlife experience.
Address: President Hotel, AL Karama Near ADCB Metro Station DCB Metro Station 28756 Dubai 28756 – Dubai – United Arab Emirates
Timings: 09:30 PM to 04:00 AM. Opens Monday to Sunday
Contact Number: +971 5 8977 8282
BLU Dubai
Experience the nightlife in Dubai under the light of the stars with BLU Dubai's rooftop bar. Located in the heart of Dubai's stunning Jumeirah Lakes Towers, it gives you a beautiful view of the city's skyline that includes the world's most prestigious building, Burj Khalifa. BLU Dubai is the perfect bar to go and party with your friends and colleagues and take the night away. You can also enjoy some events like live music and themed nights in this club. This is a popular destination among residents and tourists alike. If you are seeking a stylish ambiance and stunning view, BLU Dubai is the place for you.
Address: V Hotel Dubai, Al Habtoor City – Sheikh Zayed Road – Dubai – United Arab Emirates
Timings: Opens daily from 10:00 PM to 04:00 AM
Contact Number: +971 56 501 2039
Bottom Line!
Visiting Dubai and not enjoying its nightlife is a waste of your time and money there. Therefore, we have presented you with some of the best nightclubs in Dubai that can give you a taste of what a party should look like. With these clubs, you can experience a stunning ambiance of music and entertainment that is also heaven for party-goers. If you are searching for the best place to visit, you can try Dubai Local. It is a website that has everything you need in this city, from nightclubs to stunning lounges; they will provide you with the best.
Also Checkout : Seychelles Wedding Package For UAE Expats