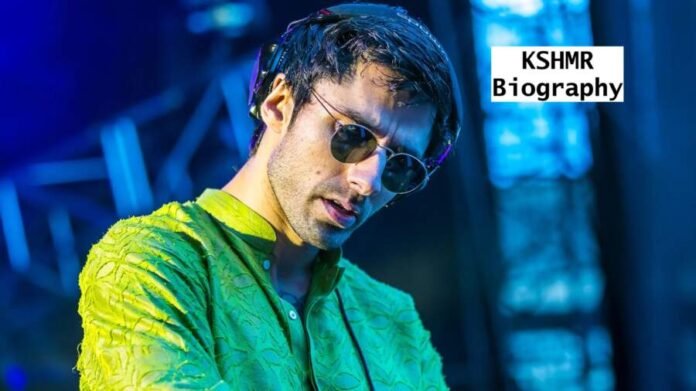 Are you ready to learn more about KSHMR? Yes, he is a professional music producer and everyone's favorite DJ. Also, he has made some of the finest tracks in recent memory. We know that he also raps from time to time. And is quite successful. There is a ton of good information about him available on the Internet and we are ready to surf it for that. KSHMR has also performed at many notable music performances like Coachella, Tomorrowland, EDC and Ultra. Let us take a deep dive into the article without further ado. 
Biography
| | |
| --- | --- |
| Real Name | Niles Holowell-Dhar |
| Nickname | KSHMR |
| Net Worth | $7 million (As of 2023) |
| Date of Birth | 6 October 1988 |
| Age | 34 years (As of 2023)  |
| Birthplace | American |
| Current Residence | American |
| Nationality | Indian-American |
| Profession | Musician |
| Marital Status | NA |
| Girlfriend/Wife | N/A |
| Religion | Christianity |
| Zodiac sign | NA |
Did you know that KSHMR is actually Indian? The name given to him at the time of birth is Niles Holowell-Dhar. His father is a Kashmiri Hindu who migrated to the United States before his birth. And his mother was an American. Now, this means KSHMR has stellar blood coursing through his veins. And it is no small wonder that he chose the music industry to make his mark. Well, haven't you seen the connection between his name and the country of his father till now? KSHMR derives from the state of Jammu and Kashmir. He even has a single called Kashmir.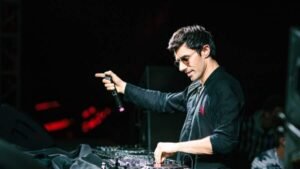 Career
Like most great singers, Holowell-Dhar also started his career as a hip hop artist. He was part of a hip hop duo The Cataracs with his high school friend, David Singer-Vine. What's more, he also worked with the Far East Movement for a long time. The duo kept producing music for a long time. 2014, to be precise, and people also loved their style a lot. But then they decided to part ways that very year due to differences. We have no idea what David Singer-Vine did, but Holowell-Dhar continues to produce music to this day. 
From 2014. Holowell-Dhar started making music under the name of KSHMR. And it proved to be a really great venture in the end. Electric music was his style and he did not let go of it. Remember the track Tsunami? It was so great and people loved it a lot. At the same time, Holowell-Dhar released the track Megalodon under Spinnin' Records. We think it was a suitable masterpiece and people should have given it more attention when it first came out. Anyway, Holowell-Dhar was on an upward trajectory since the release. His transition into KSHMR was now clear and complete.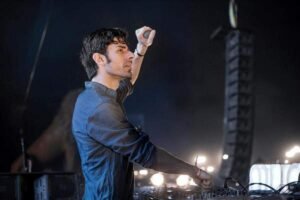 Musical Style
Now Holowell-Dhar has had a slew of hits in the offering. He also happens to have a number of Beatport hits like Kashmir, Karate and Dead Man's Hand. His music is eclectic and features a variety of styles for the time being. Let us see if he changes it in the future, but we don't think a successful musician lets go of his winning hand ever. That would be foolishness. Also, he likes to blend Indian music. With a number of other genres like jazz and other stuff. That is one of the best things about him. 
A cross country collaboration between musicians we love and admire is always such a pleasure. Just imagine Holowell-Dhar in a professional relationship with someone else we love. Like Jay Sean, for example. The Punjabi singer really made his mark on the British music industry in the early years of Bhangra Pop. We would definitely pay to watch a song made by KSHMR and Jay Sean. But for now, we have a variety of singles from KSHMR himself and let us tell you, the guy packs a serious punch. He is simply awesome when it comes to music. Have fun and enjoy it.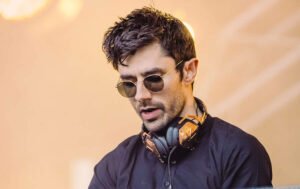 Net Worth
We already know that KSHMR has a net worth of $7 million. Most of this money comes from record sales and fees for performing at various music concerts. But at the same time, we have reliable information that he also does a lot of brand endorsements and deals. This table will give you a good idea about his net worth growth over the years. 
| | |
| --- | --- |
| Net Worth in 2023 | $7.0 Million |
| Net Worth in 2022 | $6.5 Million |
| Net Worth in 2021 | $6.0 Million |
| Net Worth in 2020 | $5.5 Million |
| Net Worth in 2019 | $5.0 Million |
| Net Worth in 2018 | $4.5  Million |
Also read: Who is Sophie Turner? Her Wiki/Bio, Early Life, Career and More