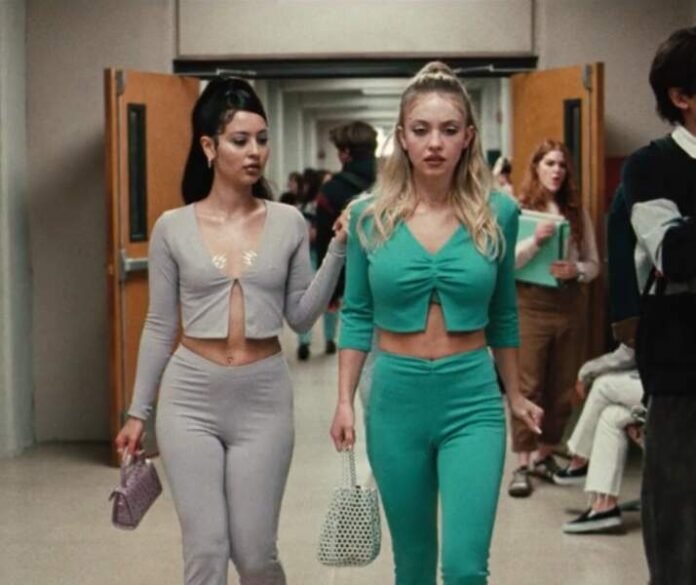 Euphoria outfits have become greatly popular among audiences of Euphoria. However, if you do not know, let me inform you that Euphoria is an American teen drama tv series The first season of the series aired on the 16th of June 2019. Since then the series has been produced for two seasons, along with one special season of two episodes. The global audience has mostly loved the series. 
However, the biggest influence that the series has had is in the arena of fashion and dressing. The series features a mashup of aesthetics and also provides various ideas about personal styles. The costume design of this show has attracted many people to look for the same costumes for themselves. Therefore, if you wish to know all about the outfits of Euphoria, then this article is the perfect stop for you. Keep reading this article to know more about the outfits.
The Outfits 
Here are the outfits and accessories of various Euphoria characters that have attracted the attention of the audience greatly. However, no definite ordering has been followed in arranging the list:
1. Cassie Euphoria outfits
If you have watched the series, then you will agree that Casie tends to lean on the retro aspect of dressing. Yet, she appears very approachable. Her girly look featuring denim, bodysuits, minidresses and ruffles, has won hearts among the audience. Therefore, if you wish to replicate her iconic appearance, then you can try out the following outfits:
Free People Forever Fields Minidress

Levi's 501 Skinny Jeans

Stradivarius Gingham Poplin Top

Lovers & Friends Carissa Ruffle Sweater

Geyoga Rhinestone Hair Clips

Schutz Tennie Leather Booties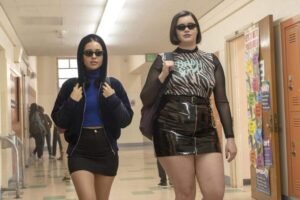 2. Maddy Euphoria outfits
Maddy is unanimously the greatest risk-taker in the series and the global audiences have no second thoughts regarding that. In fact, with her iconic looks, she is putting up a strong competition for Degrassi's Manny Santos. Alexa Demie famously portrays this iconic character. At the very beginning of the second season, we find her dressed in cutout minidresses, also featuring Amina Muaddi Heels. 
This look became an immediate hit among the audience and Google searches about this outfit skyrocketed very quickly. Let me inform you that her outfit is from the indie label Akna. Nut you will not get them now, as all the stocks have been sold out since the airing of the second season. Be it a deconstructed tank top held together by blinged-out safety pins or a flared matching set, Maddy is always the stand-out performer. In addition, her chunky gold hoops and her signature nameplate necklace have become her iconic styles. Some of these accessories that you can buy for yourself are as follows:
& Other Stories Wool Beret

Free People Hayley Racerback Tank

Michael Lauren Rowdy Twisted-Front Dress

House Sweety Rhinestone Safety Pins 

Melanie Marie Personalised Nameplate Necklace

Amina Muaddi x AWGE LSD Gladi Sandals
3. Jules Euphoria outfits
Jules is the most unpredictable of all the characters in the series when it comes to dresses and outfits. In one scene, we may find her sporting a '90s inspired-look with combat boots, and in other scenes, she would dress in some other outfits. If you wish to get yourself some of her iconic outfits, you may try out the followings:
Urban Renewal Recycled Tie-Dye Crewneck Sweater 

ASTR The Label Half-Sleeve Sweetheart Bodysuits.

Issey Miyake Aya Takano 2004 Printed Circular Vest 

Free People Honey Pleated Skirt

Vagabond Cosmo 2.0 Lace-Up Boots

Marland Backus Bow Necklace.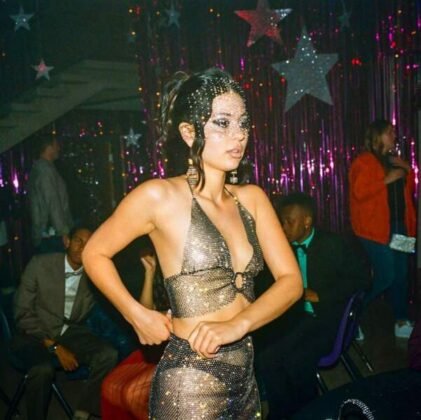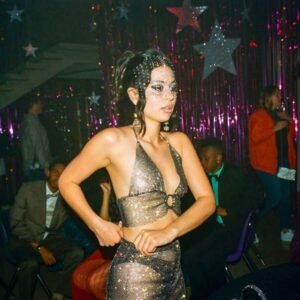 4. Rue Euphoria outfits
Rue's looks are mainly composed of dark colours and oversized pieces. Her wardrobe contains no-fuss graphic tees, cargo pants, beat-up Converse high-tops, and a maroon zip-up hoodie. Therefore, you may try the following outfits following Rue's style:
Sundrops By Julie Home Grown Hustlers Paradise Tee

Dickies Straight Flex Twill Pants 

Hanes EcoSmart Full-Zip Hooded Sweatshirt 

UO Sunday Club Joggers

Chuck Taylor Hi-Top Sneakers
Also read: Ross Geller: Things To Know About Everyone's Favorite Sitcom Character