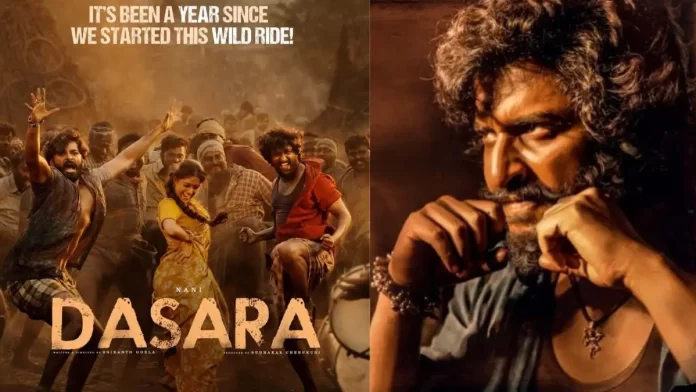 South Indian films are most certainly making headlines for their raw action and emotionally charged scenes. The sublime actions, raw emotion, and cultural representations are only a few aspects that make movies such as Dasara, KGF, RRR, Pushpa, and a few more titles, a success. A much-awaited film, Dasara is set to hit the theatres and the audience can't stop talking about it. 
As much as we know, the film has collected about 58 crores in the first few days. So, it's qutie needless to say, that the film has garnered an amazing response from the audience. Lots of people are also comparing this film to KGF and Pushpa. In fact, as per the sources, the film might earn about 13 crores on Sunday as well. As we know, a movie generally does well in theatres, especially on the weekends. So, this film, Dasara, directed by the debutante director, Srikanth Odela, promises to deliver exactly what the audience wants. 
If you want to know more about this South Indian film and why people are comparing this film with KGF, Pushpa, etc, then you are at the right place. Here we will mention a few fascinating facts about the Dasara film. So, without further ado, it's time to dig into this article and find out all the things you need to know about Dasara. 
What Is The Film Dasara All About?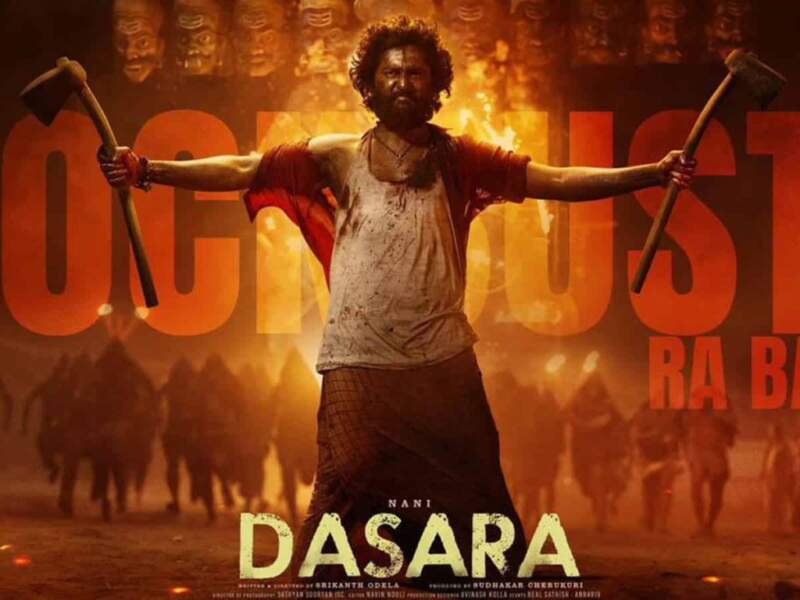 If you are interested in knowing this film in detail, then let's not waste any more time. As per the sources, this South Indian action thriller is a period revenge drama. The film stars Keerthy Suresh, Nani, and Deekshith Shetty. In addition, one should also note that it was Srikanth Odela, Jella Srinath, Arjuna Paturi, and Vams Krishna, jointly wrote the script of this film. 
Moreover, the producer of this film is Sudhakar Cherukuri. It's an action-packed film that has all the flavors that an action lover needs. So, if you want to have a little bit of a sneak peek as to what to expect from this film, let us tell you. Well, this South Indian action film is set against the backdrop of Coal mines in Veerapally, a fictional village in Telangana. The film shows cultural exuberance, high-voltage action sequences, moving drama, and of course, swag. 
Debutant Srikanth Odela's Film Is Set To Hit The Theatres Worldwide
Yes, you have read it right- Dasara the film is the first project of the debutant director, Srikanth Odela. The fact that this film is going to have a multi-lingual worldwide release testifies to the fact that the filmmakers have huge confidence in the content of this film. In other words, the action-thriller Dasara is sure to attract lots of audiences to the theatres.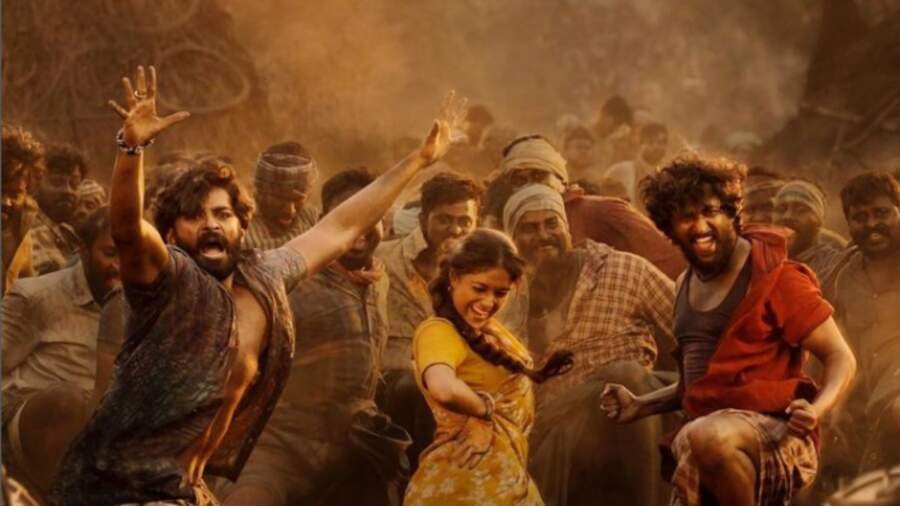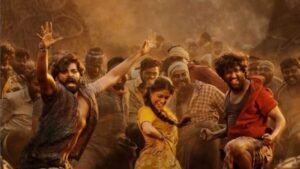 Comparison To KGF & Pushpa
Well, there's no doubt about the fact that KGF and Pushpa films have set a benchmark. If we talk about the Tollywood industry, then these two films have most certainly provided what the audience wants. In addition, it's also true that RRR has bought Oscar in India. It seems that the audience worldwide, not just in India, are embracing the content of the South. 
The fact that KGF and Pushpa have set a benchmark means that people would make comparisons. Dasara's plot is also quite similar to that of KGF and Pushpa. However, despite the comparisons, audiences will surely get treated to a completely different world. In other words, it's visually quite different from those movies that we mentioned. 
A user wrote, "The characters are very different. When people watch the film in theatres, it's going to be an exceptional movie experience for them." All in all, it's a raw action thriller and a full-on 'paisa wasool' film. In fact, on IMDB, the film has 7.9 ratings out of 10. 
Also read: Top 10 Most Beautiful South Indian Actress in the World