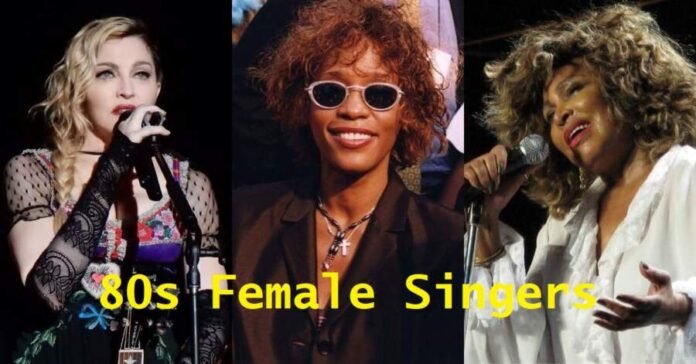 There's a certain melody about the 80s music that makes us feel nostalgic and transport us to that time. Of course, it's worth noting that many 80s female singers have contributed to the age and shown why they were the best. Along with the male singers of the time, the female singers were equally outstanding. 
Needless to say, the 80s was an exciting time for all music lovers across the globe. Not only did we have talented singers, and songwriters, but also artists who loved to experiment with different genres and styles. 
As a result, the fans received lots of amazing tracks. It's worth noting that many female artists of the 80s time were simply brilliant. Their voice had a certain flair that made them so famous. In fact, they have contributed so much to the world of music.
So, if you want to know about the 80s female singers, then you are at the right place. In this article, we shall take a look at some of the best singers of the 80s era. Dig into this article and find out about them. 
Here's A List Of The Top 80s Female Singers
Many of the female singers from the 80s have had a successful solo career. They have released lots of hit albums and singles throughout their career as singers. In fact, as we explained before, these singers worked in various genres and contributed immensely to the world of music. So, without further ado, it's time to take a look at the top 80s female singers. 
1. Toni Basil
The first singer from the 80s on our list is Toni Basil. According to the sources, she was a very popular singer from the USA. In fact, there's no denying the fact that she has had a very fascinating career as a singer in the late 80s. Moreover, her biggest hit song was Mickey which topped the charts in the year 1982. 
Furthermore, she became famous worldwide through her outstanding music. Apart from being a phenomenal singer, she was also a prolific music video director. In addition, Toni Basil was also someone who created ionic clips for many artists, such as Talking Heads, Duran Duran, and more. 
2. Sheena Easton
Next on our list of the top 80s female singers, we have Sheena Easton. So, there's no denying the fact that Sheena Easton also had a successful career as a singer during the 80s era. In fact, she gained mainstream success with her famous songs such as 9 to 5 Morning Train, For Your Eyes Only, and more. 
Both of these amazing songs also topped the charts in the 80s. Furthermore, the singer continued her musical career and released hit songs such as Strut, Sugar Walls, and more. Fans like her songs for their catchy hooks, and upbeat music. Sheena Easton, the Scottish singer, was also nominated six times for the Grammy award. 
3. Tori Amos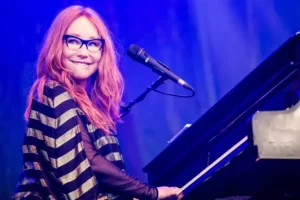 So, for those of you who want to know about Tori Amos, you are at the right place. According to the sources, Tori Amos is a very popular US singer and songwriter. Moreover, she was also an exceptional pianist. So, according to the reports, she was part of lots of bands such as Y Kant Tori Read. 
However, it wasn't until the 90s that she began her solo career. So, it's worth noting that her music was noted for its unique blend of classical and rock. Of course, as we mentioned earlier, she was an exceptional pianist. 
4. Kim Wilde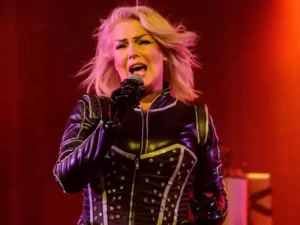 If you are someone who wants to know about the 80s female singers, then of course, you'd want to check out Kim Wilde. She was a very popular English pop star. Well, she earned a lot of praise and critical acclamation from both the critics and the audience alike. Apparently, she gained recognition as an artist in the year 1981, with her hit song Kids in America. This song of hers topped several charts in numerous countries. 
She also continued her musical journey and released lots of albums throughout the decade. For example, Kim Wilde's popular albums, Select, Catch As Catch Can, are famous. So, it's worth noting that her music was famous for its upbeat music. The audience also loved her distinctive voice and the catchy tunes of her music. Overall, Kim Wilde was a remarkable artist who shaped 80s music in a grand manner. 
5. Dalida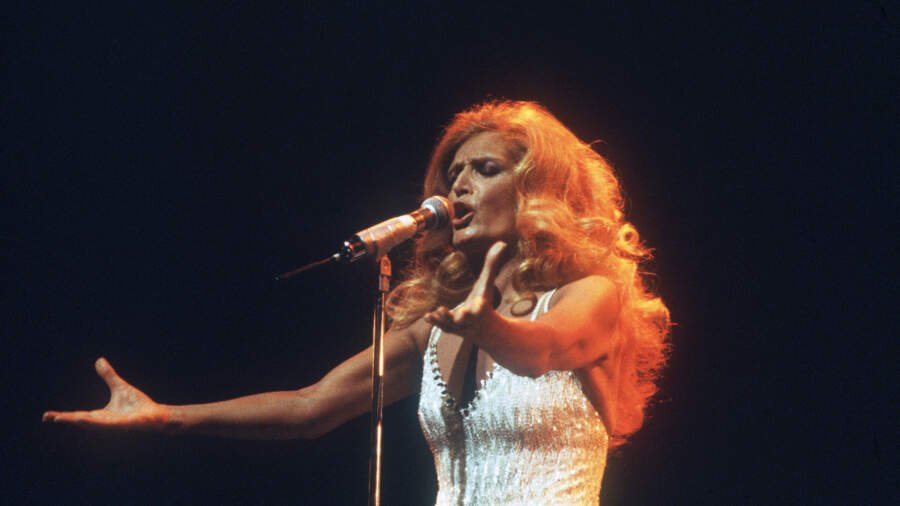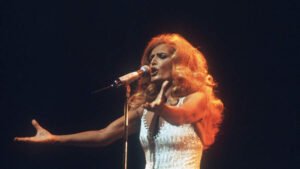 An Italian Egyptian singer from the 80s, Dalida was an absolute genius when it came to creating unique music. Her hit songs were an experience for her fans. In fact, it's worth noting that her music pieces had that powerful force. She loved to experiment with her tracks as well. So, many fans would agree with the fact that her music was a unique blend of European and Middle Eastern influences. In fact, it's also true that her powerful voice made her an awesome performer. 
As a singer, Dalida released lots of hit songs. For example, her albums, such as Gigi in Paradisco, and Mourir Sur Scene, are noteworthy. In addition, she also released many popular hit singles, such as Bambino, Gondolier, Les enfants du Pire, and more. Apart from her music, Dalida was also famous for her fashion sense. In addition, she was also someone who loved to do elaborate stage shows. Overall, she was a fine performer and a singer.
6. Madonna
Next on our list of the top 80s female singers we have Madonna. There's simply no doubt about the fact that she is famous as the Queen of Pop. Madonna is a legendary name in Hollywood. She graced her fans with her scintillating performances throughout the decades. Even now, she continues to deliver amazing tracks one after the other. Apparently, Madonna is a very popular US singer, actress, and songwriter. 
Her unique blend of dance, pop, and disco music makes her so grand. In fact, her debut album, Madonna, was an instant hit and included many hit songs such as Lucky Star, Holiday, and more. Overall, she is an excellent singer of the 80s and evolved throughout the decades. At present, she has become a legendary singer. 
Also read: Is The Talented Mr. Ripley On HBO Max? Streaming Details Explored