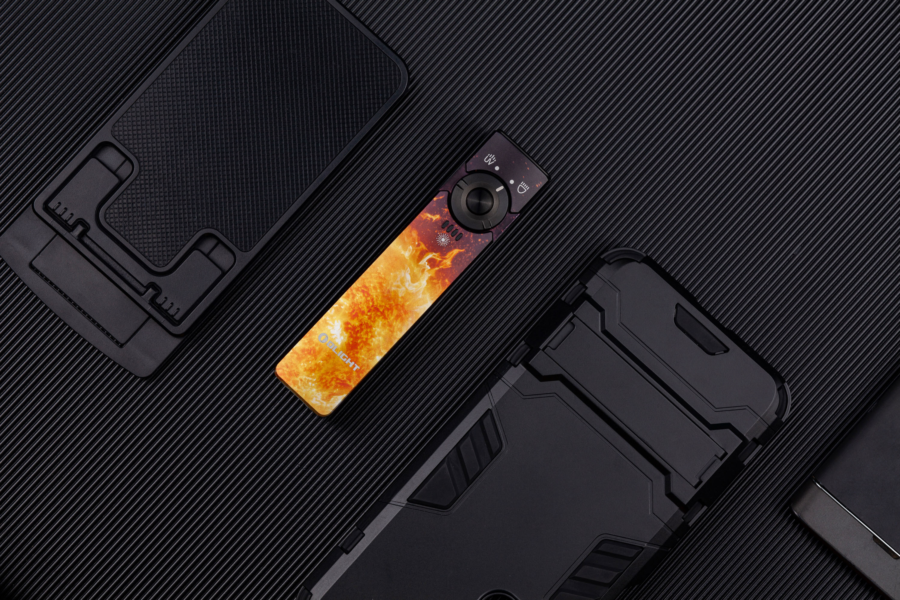 Flashlight with the capabilities of UV servers beyond what any normal illuminating light does! While a flashlight is an everyday necessity, the use of UV lights is nonetheless as crucial as a flashlight. With modern tech being rapidly advancing you can find the merge of UV lights with white light, making for an ultimate combo. 
An intriguing tech Arkfeld UV is a flashlight that provides such a combo with top-notch features. Arkfeld UV can be your choice of handy flashlight standing up to the needs of diverse individuals. From professional use to regular camping needs, electricity shortage or poor light source use of Olight's  Arkfeld UV can be phenomenally beneficial.
Interesting! Right? Well if so, let's know the ins and outs of Arkfeld UV to know if it's suitable for your use: 
Specifics Of Arkfeld UV
Marking the excellence of technology Arkfeld UV is a modern flashlight many use as an on-go light source. Obviously, the initial use of a flashlight is to brighten up dark places but what if even in light you can't see things? The light human eyes can't see can be seen by the use of UV light of Arkfeld UV. 
Along with that, the white lights add to Arkfeld UV's charm by making it widely usable in multiple scenarios. In any light shortage use of Olight can be done with it being highly intact with the modern needs of humans. Ensuring you have the right kind of illumination Arkfeld UV flashlight is definitely a worthwhile tool as a basic utility.
Exceptional Features Of Arkfeld UV
Arkfeld UV of Olight is a one-of-a-kind flashlight offering tons of features in a compact and handy size! Several of its features cater to the common and professional needs of people for illumination. While many flashlights are out there to use the Arkfeld UV stands out by providing the following exceptional features: 
Unlike, standard flashlights being round shapes Arkfeld UV flashlights come in an ergonomic design that is much thinner. The design is sophisticated and conveniently usable by people without facing any issues. With a thin design, it also provides an anti-slip body which allows you to hold the flashlight without easily losing the grip due to water or sweat. 
There are two models available of Arkfeld UV from which you can choose. One provides a cool white light while the other offers a neutral white light. The cool white light is apt for having brighter and more focused looks. On the contrary, the neutral white light is more comfortable on the eyes with pleasant illumination. 
A magnetic base along with a two-way clip and a Lanyard hole makes Arkfeld UV a no-sweat tool to carry around. With so much utility to carry the flashlight, you won't ever have to face trouble carrying it around everywhere. The thin design even makes it convenient to carry the flashlight in your pocket without ever feeling uncomfortable.
The standard white light Arkfeld UV comes with five brightness levels through which you can juggle around to find the level fitting to use in the situation. A maximum output of 1000 lumens further makes the Arkfeld UV remarkable as it can brighten up a place immensely up to 85 meters. 
A central selector button allows you to switch from white light to UV light. Upon switching you will be able to detect stains, ringworm, cleanliness of a room etc from the 365nm wavelength with 580mW optical power of UV light provided.    
Distinct Uses Of Arkfeld UV
UV light emitted by the Arkfeld UV is useful in tons of ways from identifying the authenticity of money to checking the fluorescent minerals, incests and sanitation of the surroundings. Further with the Arkfeld UV white light, you can illuminate a surrounding without any light source. 
While camping, or in any natural disaster when there is no illumination available the portable Arkfeld UV can be the illuminating source you can rely on. The massive rechargeable 1050mAh battery makes it usable for a longer period of time. So, you can effortlessly use it in a shortage of electricity and charge it whenever electricity is available. 
Why Choose Arkfeld UV Flashlight?
Numerous individuals have utilised the Olight flashlight and their reviews tell it all about the quality of Arkfeld UV. The collective rating of 4.8 out of 5 is what makes Arkfeld UV remarkably reliable and robust to use. Moreover, the prices of Olight flashlights are reasonably good considering their premium built quality with an ergonomic design, portability and UV plus white light option.
Wrap Up
The EDC Arkfeld UV flashlight equips you with tons of modern-day flashlight features making it a considerable option while purchasing flashlights. Arkfeld UV's multi-purpose usage for getting visibility in the dark or visibility to things eyes can't see makes it a resourceful tool to have. 
Read Also: Is Botox Montreal Safe for The Skin?