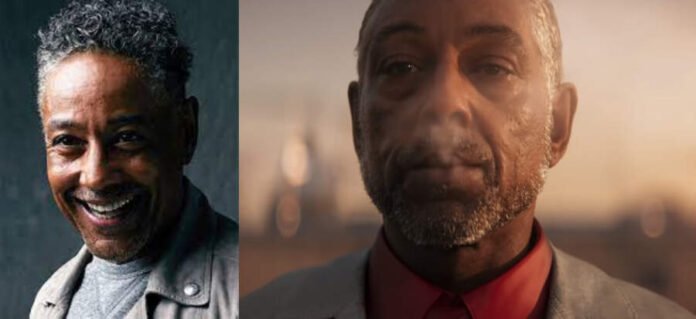 The development of modern games is a long-term process that involves hundreds of specialists. Famous people, including Hollywood stars, have long been attracted to the creation of such products. Probably now, rarely anyone remembers the classic cinema and famous actors in video games who took part in two different genres of the media industry.
Concept Art for Game Characters
Recruiting a Hollywood star into the game is cool, especially if it is a well-known or promising person. But the character design does not end with the appearance only because there is also a voice, philosophy, emotions, script, and many other factors that make an actor or actress a full-fledged game character. Concept art is the first stage of character creation, because games with celebrity, despite all the fame and hype of the actors, can fail in sales due to a weak storyline. The reason for this failure may be that the concept art artists ignored the internal and external aspects of the character. Actors appear in video games successfully only if their character is worked out from all sides. Otherwise, it is just a beautiful shell of a Hollywood star.
So even for a live actor who will play the character, the game studio needs to work out the concept art character design, with appearance, clothes, jokes, history, or special features like glasses, scars, piercings, or tattoos.
How Video Game Actors Impact Character Designs
One of the main advantages of actors is that they already have a base in physique and general body characteristics. The process may be delayed if the character is made from scratch. When choosing a live actor as a game character, developers can check out features, and details in advance, which speeds up the creation and design process.
Most Popular Actor In Video Games
Celebrities have been appearing in video games for a long time, but they only took part in the characters' voice acting in the first stages. Creating a design concept and games with celebrity is a complex process, but despite this, the gaming market is filled with dozens of interesting projects with famous stars. We have selected the most curious examples of actors who gave their voices and appearance to game characters.
Cyberpunk 2077
Of course, the list of cult actors who got into video games could not do without everyone's favorite, Keanu Reeves. His appearance in an advertisement for Cyberpunk 2077 was seen as a clever marketing ploy. However, it turned out that Keanu Reeves (Johnny Silverhand) plays one of the key roles in the game's plot and dilutes the boring episodes with jokes, philosophical thoughts, or tips for the players.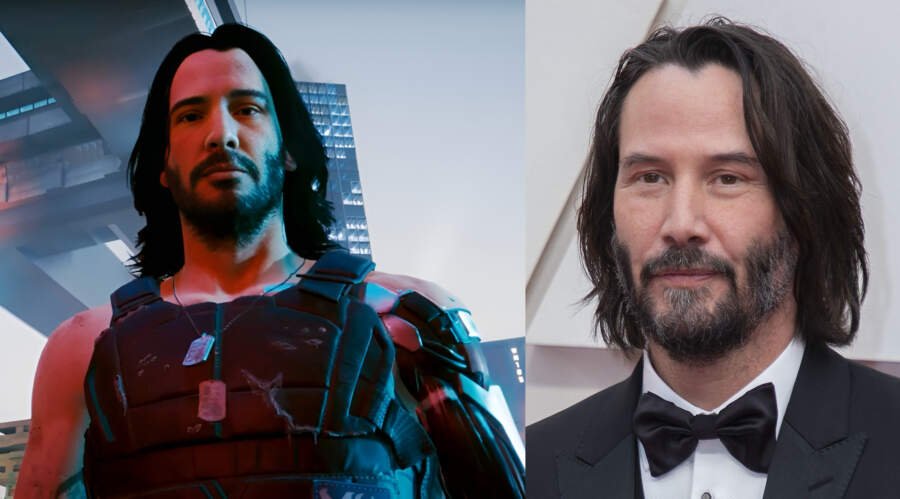 The cult actor appeared on the monitors of gamers in the role of Johnny Silverhand, an energetic rocker and partner of the protagonist. Appeared in video games of the Matrix series, but because the game could not surpass the quality of the films, Cyberpunk 2077 remains one of the main games with celebrity.
CoD Advanced Warfare
Famous actors had appeared in the Call of Duty series before. For example, games celebrity Gary Oldman is considered one of the most famous voice actors in video games. He voiced the charismatic Soviet soldier Viktor Reznov in World at War and Black Ops. But Kevin Spacey and his voice also gave the appearance of his hero, Jonathan Irons – the owner of the world's largest private military organization.
In Advanced Warfare, Kevin Spacey is a typical sly and ambivalent villain who initially seems like an ally. A familiar mask for many of Spacey's heroes, by the way. Not the most challenging role for the actor, but still bright.
Death Stranding
Death Stranding brought together a host of famous actors who played both main and secondary characters. Norman Reedus, known for The Walking Dead, was assigned the role of Sam's courier in this project. In Death Stranding, despite the abundance of popular personalities, actors such as Mads Mikkelsen, Conan O'Brien, and Léa Seydoux played the main character. Kojima collected Hollywood actors that no one expected.

Death Stranding 2 was announced recently, and therefore we can expect more games with celebrity Norman Reedus.
Far Cry 6
When it comes to criminal intrigues, Giancarlo Esposito, the general manager of the fast food chain from Breaking Bad, comes into play. In the Far Cry 6 main plot, he plays the main antagonist Anton Castillo, a bloodthirsty dictator who rules the island of Yara in the Caribbean. As in the movies, the character of Giancarlo Esposito somehow seems to be quite kind, calm, and honest. After a while, it becomes clear that Anton Castillo is not a very kind character. Vice versa, Giancarlo Esposito is a bloodthirsty villain who at one moment shows his true form and destroys hopes for another ally in the cruel world of Far Cry 6.
Many have noticed that Anton Castillo reflects Vaas Montenegro, another character whose image was taken from a real person. Although Michael Mando did not become the most popular actor in video games, many still remember his character.
Conclusion
The number of famous actors in video games is growing every year. But sometimes, there are cases when even the most famous actors cannot save the game from in-game problems, as in the case of Cyberpunk 2077. Actors appear in video games and give them the charm of Hollywood stories, but at the moment, everything is decided by optimization and graphic design.
Read Also: Stpeach's Age, Bio, Boyfriend & Some Interesting Facts