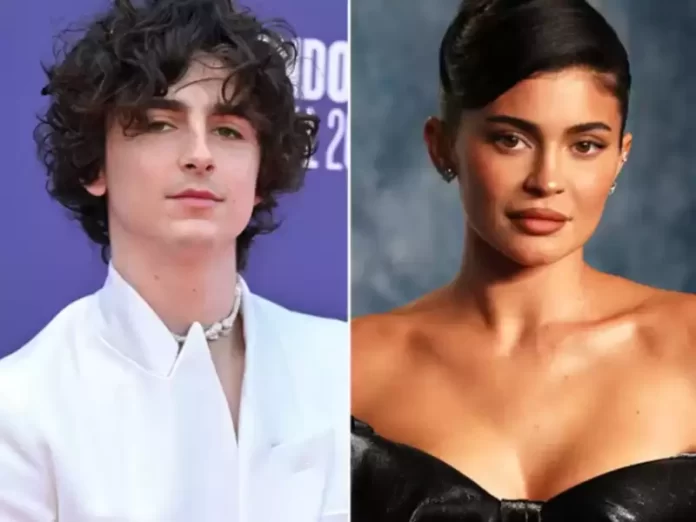 According to reports, actor Timothée Chalamet is dating Kylie Jenner, a member of the Kardashian family. Various media outlets, citing anonymous sources, confirmed the relationship between the 27-year-old actor and the 25-year-old reality TV star.
A Casual Relationship
Entertainment Tonight reports that Timothée Chalamet and Kylie Jenner are keeping things casual in their relationship for now. Kylie is enjoying spending time with Timothée and seeing where it goes. The insider says that it feels different from Kylie's past relationships and is exciting for her. 
This may be because Chalamet is an Oscar nominee and indie-movie darling known for his acting talent and fashion sense. While Jenner is a reality TV star and makeup mogul with a large social media following and successful fashion and cosmetics lines.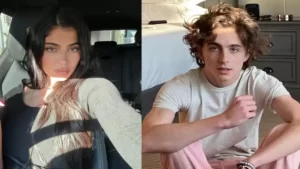 Poles Apart
Jenner and Chalamet like fashion. She wears fancy clothes and started her own fashion line. Chalamet likes unique clothes, especially for fancy events. People saw them talking at Paris Fashion Week and got interested. We don't know if they're dating, but they seem to like each other and are spending time together. We'll tell you more when there is news.
It is the diversity perhaps which attracts them to each other. Moreover, we are yet to see where it goes from here. In addition to this, the couple does look good together. With each other. We learned about their relationship last week. When we saw them chatting on Paris Fashion Week.
The Actor and The Model
Fans all around the world know Chalamet as an actor who works with creative people. He has high-minded ideas about cinema and art. While Jenner's claim to fame is for being a very famous influencer and reality TV star. Critics have accused her of cultural appropriation and social media feuds with other female influencers. 
She throws lavish birthday parties for her children and uses her daughter for marketing products. Moreover, she even managed to miss her ex-boyfriend's concert when many people lost their lives.
Ugly Controversies
People think that being involved with the Kardashian-Jenner sisters brings bad luck. Some men who have dated or been involved with the sisters have had their lives fall apart or become scandalous.
Kanye West was cancelled for being antisemitic and acting strange during and after his marriage to Kim. Scott Disick, who used to be with Kourtney, is still not doing well. Lamar Odom had a stroke caused by crack cocaine. And Tristan Thompson, Khloe's ex-partner received criticism for cheating. Travis Barker was taken to the hospital with pancreatitis after being married to Kourtney for only a month.
Conclusion
Pete Davidson and Kim Kardashian dated for 10 months, and it made the news a lot. Kanye West was mean to Pete. But now that they broke up, Pete's known for dating famous people less.
Maybe Kylie Jenner and Timothée Chalamet met through her sister Kendall. People think they're dating, but they didn't go to Coachella together. Kylie took a break from dating Scott a few months ago.
FAQs
1. Are Timothee and Kylie dating?
Yes, but they are casual about it for now. 
2. Who is Timothee Chalamet?
He is an Oscar-winning actor with a number of movies under his belt. 
3. Who is Kylie Jenner's husband?
Travis Scott was her husband.
Also read: Baggy Cargo Pants For Women: Top Picks For You