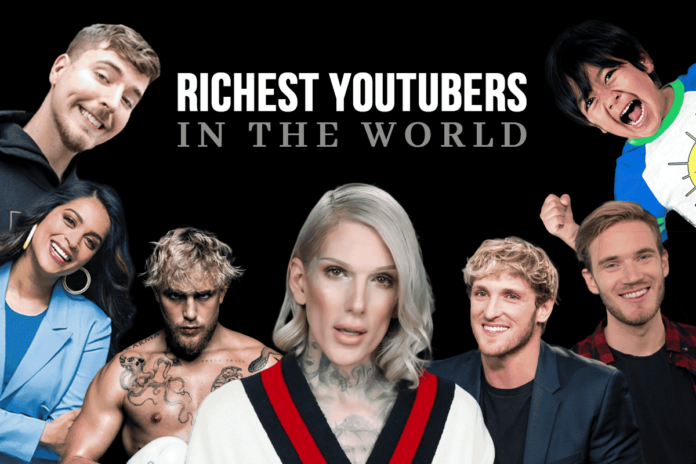 Do you ever wonder who the most successful YouTubers in 2023 will be? You might be surprised to learn who the top earners on YouTube will be.
The success of these YouTubers is incredible, considering that not too long ago, YouTube was considered a place for people to upload funny videos or clips from their favorite shows. But now, YouTube is a multi-billion-dollar industry – and many of its participants are making more money than you would think.
In this article, we'll look at the 10 richest YouTubers in 2023. We'll look at how much money these channels make each year, how they got to where they are today and what strategies they used to become successful. We'll also look at what trends are emerging among the wealthiest YouTubers so that you can use those insights to grow your own channel.
So without further ado, let's dive into the list of the richest YouTubers in 2023!
MrBeast: The Richest YouTuber in 2023
The coveted title of the 'Richest YouTuber' in 2023 goes to none other than content creator extraordinaire, MrBeast. Having started his YouTube career in 2011, the American vlogger, entrepreneur and philanthropist has amassed an astounding net worth of $150 million.
I started throwing up random photos whenever I travel on instagram and I can't believe how many likes they get.. Why do so many people care about my life 😂 pic.twitter.com/hO1RgDt4Qi

— MrBeast (@MrBeast) April 28, 2023
MrBeast's success can be attributed to his creative approach to making videos. His channel is home to a wide variety of content from pranks and challenges, to innovative ideas for donations and giving back to his local community. Over his 12-year career, he has gained a loyal fan base that continues to grow each day.
In addition to creating entertaining videos, the 26-year-old businessman has also proved himself as an astute entrepreneur. He launched merchandise for his channel and took advantage of other revenue opportunities such as product sponsorships and endorsements. In 2021, he also opened a digital wallet company called BeastPay – a money transfer app that allows you to send money instantly with no fee. All of these successes cemented him as the Richest YouTuber by far in 2023!
Dude Perfect: $20 Million in Earnings This Year
At the top of the list for 2023, Dude Perfect has established themselves as the richest YouTubers to date. This Texas-based sports entertainment group is made up of five friends – Tyler Toney, Cody Jones, Garrett Hilbert, Coby Cotton and Cory Cotton – who have been making videos since 2009. This year alone, the group has earned approximately $20 million from their YouTube channel.
The dudes are renowned for their trick shots and humorous skits that have garnered over 53 million subscribers. Their success continues to grow, with 3 billion total watch hours and 13 million daily views—and this success is testament to their hard work and dedication over the past 12 years.
Behind their funny videos lies a business strategy—they plan out ideas in advance, then use Storyblocks Video to capture high-quality footage that they later edit into engaging videos on Adobe Premiere Pro. With such an approach, it's no surprise they're one of the biggest names in YouTube today.
Ryan Kaji From Ryan's World: The 8-Year-Old Millionaire
Ryan Kaji, at 8 years old, has become one of the wealthiest YouTubers in the world. As the face of Ryan's World—a channel dedicated to unboxing, pretend play and educational videos—Kaji has amassed an impressive fortune of $50 million in just a few short years.
The success of Ryan's World is no fluke; Kaji has developed a strong brand and is consistently delivering quality content for his viewers. With 23 million subscribers tuning into his channel each month and 11 billion views across all his videos, it's safe to say that Ryan's World isn't going anywhere anytime soon.
View this post on Instagram
Kaji has also ventured into multiple business ventures. His toy line and apparel (Ryan's World Collection) have become huge successes since they first launched in 2018. His clothing line (Ryalso Kids) is another profitable venture that has enabled him to acquire even more wealth in the past few years. These endeavors, coupled with high monetization rates from YouTube, are prime examples of how Kaji leveraged his success as a YouTuber to build even greater wealth.
Jake Paul: $10 Million in Sponsorships and Merch
With over 20 million subscribers, Jake Paul has become one of the most popular YouTubers of all time. His success has earned him a staggering $10 million in sponsorships and merchandise sales.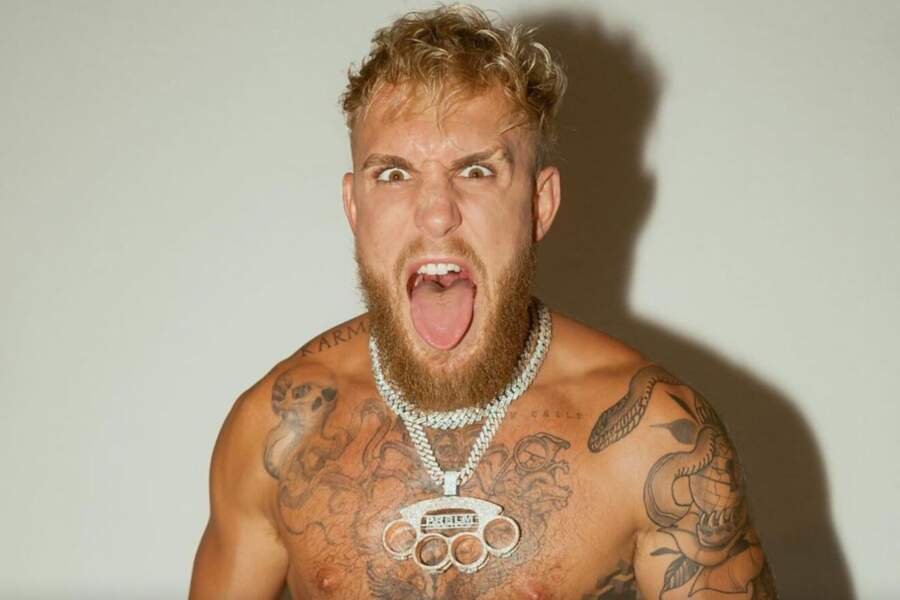 Jake Paul's success is no accident – he has worked hard to build a viable business empire. Here's how:
Sponsorship Deals
Jake Paul has secured eight-figure endorsement deals from major brands such as Nike and Mountain Dew. Not only does this bring in money, but it also gives him visibility which helps build his audience.
Merchandise
Jake Paul has created an expansive range of merchandise, ranging from t-shirts to hats and hoodies. Customers can purchase these items on his website, instantly turning every viewer into a potential customer.
Content
The key to Jake Paul's success is the quality of his content. He produces videos that are both entertaining and informative, earning him millions of views per month on his YouTube channel. He is also active on Instagram, where his posts regularly rack up millions of likes and shares each day.
PewDiePie: Still Going Strong With $15 Million
It's no surprise that the Swedish gamer whose tongue-in-cheek, offbeat humor has become a staple on YouTube is still amongst the top earners after all these years. After first launching his channel in 2010, PewDiePie (real name: Felix Kjellberg) has since accumulated over 106 million subscribers and close to 22 billion views, making him one of the most popular YouTubers.
This success in turn translates to major cash earnings – with an estimated $15 million income in 2023 alone. In fact, PewDiePie boasts being the highest earning YouTube personality for six consecutive years now – and even launched his own production company, called Brunbröder Productions, earlier this year.
So what can other aspiring YouTubers learn from Pewds? Well for starters, quality content pays off – as does consistency and dedication. The Swede uploads new videos at least three days a week on average and his quirky sense of humor and low-key style have remained relatively unchanged over the years. This familiarity has helped him retain an impressive fanbase that continues to grow steadily.
Preston Arsement From PrestonPlayz: Over $8 Million at Just 22
At just 22 years old, Preston Arsement may be young – but he's already made a name for himself on YouTube. Since starting his channel in 2013, Preston has reaped the rewards of his hard work and dedication to making content, earning over 8 million dollars in 2023 alone.
The bulk of Preston's earnings come from sponsored content and advertising revenue from his gaming-related videos. His success is no surprise – he has attracted a massive fanbase of over 25 million followers across varied social media platforms!
Additionally, Arsement has leveraged his fame to selling merchandise such as apparel and peripherals, which is another revenue stream for him. He also takes part in various endorsement deals with companies looking to tap into the power of YouTube influencers to reach their target market.
So what advice does Arsement have for aspiring YouTubers? He emphasizes the importance of authenticity and consistency when it comes to content creation – advice that has clearly paid off for him!
Conclusion
It's no surprise that the 10 Richest YouTubers in 2023 are succeeding on one of the most popular platforms in the world. Their ability to attract followers and build loyal audiences is what made them standout, and their dedication to creating quality content is what helped them amass such huge net worths.
These influencers have helped change the face of the media landscape and have offered some much needed inspiration for rising and aspiring YouTubers. While the richest YouTubers in the world have made it big, it's important to remember that there are plenty of creators out there creating rewarding content on a variety of topics and earning livable incomes.
The takeaway here is that hard work and dedication to your craft can pay off, even if you're not setting out to become the richest YouTuber in the world. Whoever you are and whatever your goals, success awaits you on YouTube.
Read Also: Mindomo – Your Personal Assistant for Full Development