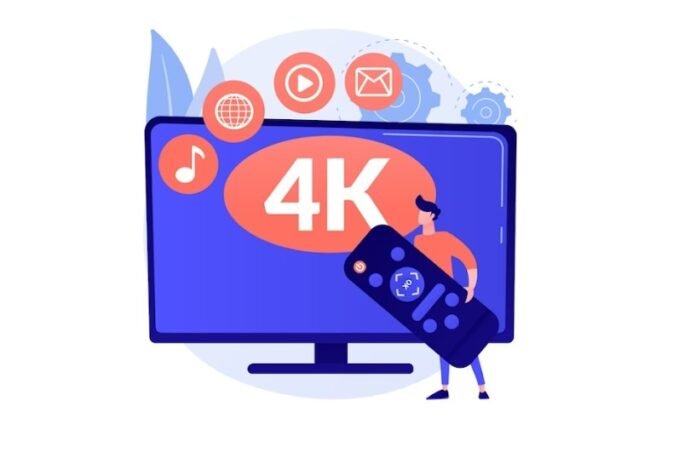 Xfinity TV offers a vast array of channels, on-demand content and interactive features that ensure an immersive and personalized entertainment experience. To maximize your enjoyment, it is essential to familiarize yourself with the Xfinity TV Guide. This comprehensive guide aims to provide insights into navigating the Xfinity TV Guide and making the most of its features. From finding your favorite shows to discovering new content, let us embark on a journey through the Xfinity TV Guide and unlock a world of endless entertainment possibilities.
1. Exploring the Xfinity TV Guide Interface:
The Xfinity TV Guide interface serves as a central hub for accessing and exploring the diverse range of channels and content. It typically features an intuitive and user-friendly design, allowing you to navigate through different sections seamlessly. The interface may include categories like Live TV, On Demand, Guide, DVR, and Apps, enabling easy access to your preferred content and features.
Live TV:

The Live TV section of the Xfinity TV Guide provides a comprehensive list of available channels. You can browse through the channels by category, search for specific shows or networks, and view detailed program information, including airing times and show descriptions. With the ability to filter channels based on genres, sports, and languages, you can quickly find content tailored to your preferences.
On Demand:

Xfinity On Demand offers an extensive library of movies, TV shows, and other content that you can access at your convenience. Within the Xfinity TV Guide, the On Demand section allows you to explore trending movies, new releases, TV series, and more. You can browse through various genres, search for specific titles or actors, and even save favorites for easy access later.
Guide:

The Guide section of the Xfinity TV Guide provides a traditional grid view, allowing you to see what's currently airing and plan your viewing schedule. You can navigate through different time slots, view program details, set reminders, and even schedule DVR recordings for upcoming shows.
DVR:

If you have Xfinity's DVR service, the DVR section within the TV Guide allows you to manage your recorded content. You can browse through your recorded shows and movies, organize them into folders, delete unwanted recordings, and even set series recordings to automatically capture new episodes.
Apps:

Xfinity offers various apps and streaming platforms that enhance your entertainment experience. Within the TV Guide, you can access and launch these apps, such as Netflix, Hulu, and YouTube, directly from the interface, seamlessly integrating external content sources into your Xfinity TV viewing.
3. Customizing and Personalizing Your TV Experience:
Xfinity TV Guide provides several customization options to tailor your entertainment experience to your preferences. These include:
Favorites:

By marking channels, shows, or movies as favorites, you can create a personalized list that makes it easier to access your preferred content quickly.
Parental Controls:

Xfinity offers robust parental control features, allowing you to restrict access to certain channels, shows, or content based on ratings or specific criteria. This feature ensures a safe and family-friendly viewing experience.
Recommendations and Discoverability:

Xfinity TV Guide leverages sophisticated algorithms to offer personalized recommendations based on your viewing habits. These recommendations help you discover new shows, movies, or genres that align with your interests.
Conclusion:
The Xfinity TV Guide serves as a comprehensive tool for navigating the vast world of entertainment. With its intuitive interface, easy-to-use features, and personalized recommendations, the Xfinity TV Guide ensures you have access to a wide entertainment.
Read also: How to Create and Use Comcast Xfinity Login Email Account