Alfred Roy Carey is famous for being the father of Mariah Carey. For those of you who don't know about Mariah Carey, let us tell you that she is a famous singer, actress, and songwriter from the USA. She has earned fame because of her musical career. In fact, she is also one of the first artists to have five singles reach number one on the Billboard Hot 100. It's worth noting that she is one of the best-selling music artists right now. 
So, due to her fame, people want to know more about her parents. As we know, Mariah's father Alfred Roy left this mortal world at the age of 72 due to cancer. So, if you want to know some interesting facts about Mariah's father, you are in the right place. In this article, we shall provide you with all the info about Mariah's father. 
Here Are The Facts To Know About Mariah's Father Alfred
So, as we mentioned earlier, Alfred Carey is famous as the father of the US singer and songwriter, Mariah Carey. If you want to know some facts about the man, then you are at the right place. Let us take a look at Mariah's father's life facts now. 
1. Mariah's Father's Short Bio: Age, Birthplace & More
First of all, let's provide you with the general facts about Alfred Carey. According to the facts, Alfred was born in the year 1929, on the 23rd of October, in New York City, New York, USA. Based on his birthday, we can say that Alfred's zodiac sign is Scorpio.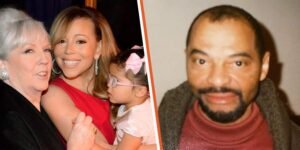 2. Alfred Met His Wife In The 60s
As per the sources, Alfred Roy Carey, the father of Mariah Carey was of African American and Afro-Venezuelan descent. Before being famous as Carey, he was known to us as Alfred Roy Nunez. So, according to the sources, he changed his surname from Nunez to Carey in order to cope with racism. He was an immigrant, as you can guess. 
As per the sources, he met his wife, Patricia Hickey in the 1960s and the duo fell in love with each other. However, in this relationship, Patricia's mother disowned her. Not only that but Patricia's mother also asked her to pretend to be single during family functions. 
Eventually, Alfred and Patricia eloped and got married. However, their marriage was full of problems. For example, they had to face a lot of backlash and racist comments. In fact, they moved to a mixed neighborhood and the neighbors poisoned their dog and also set their car on fire. 
3. Welcoming Three Kids With His Former Wife Patricia
Despite the racism and problems in the marriage, it's true that Alfred and Patricia tried everything to have a beautiful family. The interracial couple became parents of three kids, two daughters, and a son. So, the names of their elder kids are Morgan and Alison Carey. After that, they welcomed their youngest daughter, Mariah Carey, whom we know today as a brilliant singer in the USA. Unfortunately, Alfred Roy and Patricia couldn't continue their relationship. Eventually, they had to settle for a divorce.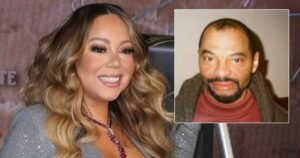 4. Bittersweet Relationship With Daughter
Mariah was only three years old when his parents, Alfred and Patricia went their separate ways. Since then, she began living with Patricia. According to the facts, Alfred and Mariah used to spend time during the weekends. Mariah in her book also mentioned that her father joined the military. 
Alfred was always very strict about everything, as Mariah mentioned. In fact, he was also less supportive of his daughter's career. To him, music wasn't a stable way of earning money and maintaining a living. As a result, even the meeting on Sundays became less and less. However, it's true that as a father, Alfred did love her daughter a lot. 
5. Passing Away At The Age Of 72
If Alfred were alive today, he would have been 92. It's quite unfortunate that he left this mortal world on 4th July 2002, due to cancer. According to the sources, Alfred had a rare form of Bile duct cancer. Despite many treatments, Mariah's father couldn't escape the cruel fate. 
Also read: Who Is Elisabeth Fritzl & What Happened To Her?