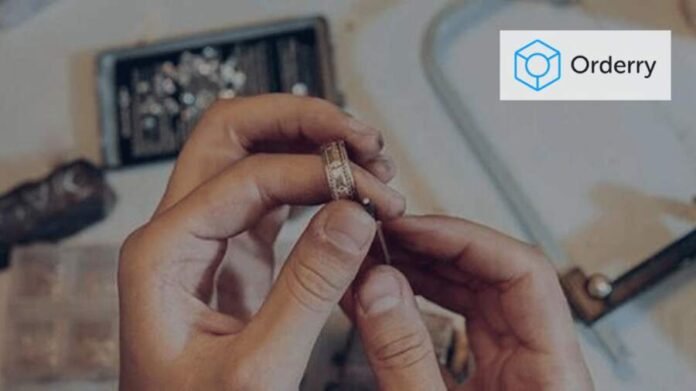 As a jewelry business owner, you may know how difficult it is to keep track of jewelry in stock. These are very small items that can get lost, spoiled, obsolete, and get old-fashioned, and no longer in demand. It is very easy to get confused and miss very important information. In this article, you can find important tips on how to take inventory of jewelry in the most efficient way, as well as what tools you can use.
What Do I Need for Efficient Jewelry Inventory Management?
Jewelry inventory management is the process of organizing and tracking the stock of jewelry a business has. This includes keeping track of the amount, value, and types of jewelry on hand, as well as monitoring sales and restocking items as needed.
Having a properly organized jewelry inventory management process you can:
minimize losses

organize your financial planning more efficiently

conduct easy ordering and delivery

reduce the cost of purchasing new items

improve customer service
Jewelry inventory management includes several essential components to ensure that the business is running smoothly and efficiently. So, some of the key components of jewelry inventory management are the following:
Inventory review
You can review inventory whenever it's convenient for you. But the optimal period is the beginning of the year. When reviewing your jewelry inventory, you should start by conducting a physical count of all your jewelry pieces and comparing them to your inventory records. For more convenience, you can organize all your jewelry into categories. Reviewing a jewelry inventory will help you to maintain accurate records of their stock and identify areas for improvement.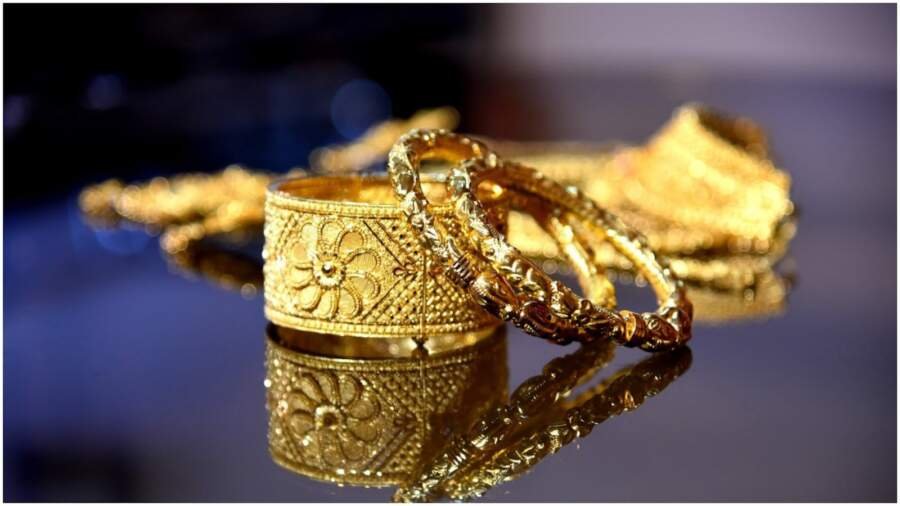 Categorization
Proper organization of jewelry will allow you to manage your inventory more efficiently, not lose anything, not mix it up, and not replenish it in time. You can use categories such as style, material, and cost, among others, to organize your jewelry pieces. You should also label your jewelry pieces correctly so that they can be easily identified and tracked.
Market research
For jewelry to sell actively, it must be in demand. That is why you need to conduct market research. In doing so, you can pay attention to how colors, materials, and designs are popular at the moment. Jewelry trends change frequently, so such research should be done regularly. To find out what's trending right now, you can attend fashion shows or industry conventions. You can also follow fashion blogs, social media influencers, or style experts who cover the latest jewelry trends.
Setting prices
The prices should be fair, competitive, and reflective of the materials used, labor costs, overheads, and profit margins. Before setting a price, it's a good idea to research the market and compare your competitors' prices. The cost of jewelry pieces can be affected by factors such as the value of metal and stones, the uniqueness of the design, and the complexity of the work. Review the prices of your products once every few months. It is worth taking into account any changes in the market.
Choosing supplier
Choosing the right supplier is very important. The choice of suppliers affects how satisfied your customers will be as a result and if they come back to you again. By choosing a good jewelry supplier it is recommended to consider the following:
wide variety of jewelry designs, styles, and materials to choose from

possibility of customization services for unique pieces

certification of authenticity for precious stones and metals.

communication with the supplier

fair return policies
When choosing a supplier, you can study the reputation of different suppliers and read reviews about them from other customers.
These are the basic steps that will help you manage your jewelry efficiently. And to make this process faster and avoid mistakes, you can use special tools, which you can read about in the next section.
What Tools Can I Use for Jewelry Inventory Management?
As a jewelry business owner, keeping track of your inventory can be a really daunting task. To make it easier you can use tools for jewelry inventory management. Let's take a closer look at what can be useful for you:
Spreadsheet programs. You can create a spreadsheet to track inventory levels, sales, and other important metrics. Microsoft Excel and Google Sheets are two popular options. These programs can calculate costs and unit quantities automatically. But still, you will have to enter all the information manually. Also, these programs do not integrate with other programs that you can use for your business. Therefore, despite the fact that this is the easiest and cheapest tool for accounting for jewelry in the warehouse, it is still not the most convenient.

Inventory management software. Today there are so many tools with different additional features. For example, for your business, you can choose from 10+ best jewelry inventory software for jewelers. Among them, you will find both paid and free applications. This software provides a centralized system for tracking and managing your inventory. It can help you monitor stock levels, track sales, and generate reports on demand. Such systems are usually integrated with various programs, such as payment systems. This makes it much easier to keep track of jewelry in your stock.

Cloud-based applications. This is one of the most convenient and efficient tools for keeping track of jewelry in stock. The main advantage of such an application is that you can manage inventory and track sales in real time. Cloud-based applications can be accessed from any device connected to the internet. Such applications also integrate with other important systems used by your business. For example,

Orderry's cloud-based jewelry inventory application

integrates with systems such as QuickBooks, Zapier, Amazon, and Shopify. Cloud-based inventory applications allow you to fully automate inventory management, and as a result, save your time and focus on improving customer experience.

Barcode scanners. The tools described above can be used to store and manage information about the availability of jewelry in your warehouse. In turn, barcode scanning technology can be used to collect this information. By attaching a barcode to each piece of jewelry, you can scan it to quickly add it to your inventory or update its status. Some popular barcode scanner options include Honeywell, Motorola, and Datalogic.
There are many tools that can help you manage your jewelry inventory. By choosing the right one, you can optimize inventory tracking, reduce errors and make more informed business decisions.
Bottom Line
As you can see, managing jewelry inventory is a complex process that requires attention to detail, organization, and accuracy. But by following simple steps and using the necessary tools, you can simplify the process and as a result, increase the efficiency of your business. Hopefully, the information provided in this article has provided you with the guidance and insight you need to effectively manage your jewelry inventory.
Read Also: 7 Inventory Management Practices to Optimize Your Manufacturing