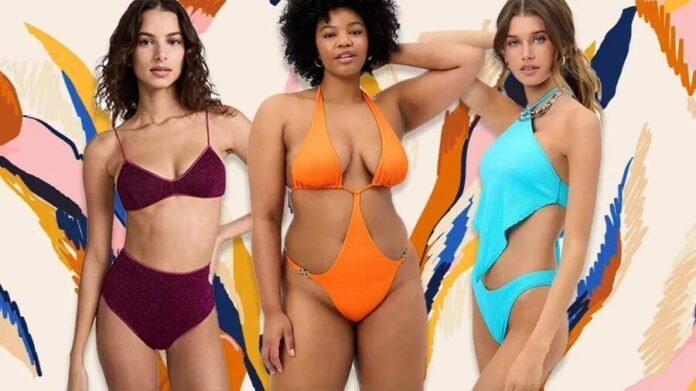 Hello, sun seekers and beach enthusiasts! It's that time of the year again when we embark on a delightful journey through the ocean of the latest bikini styles. As we sail on this fashionable voyage, let's immerse ourselves in a world of vibrant colors, intricate designs, and flattering cuts that will splash wherever we go.
From tropical patterns inspired by exotic destinations to chic and timeless classics, a bikini suits every style and preference. So, prepare to make a stylish statement and embrace the summer vibes with confidence and panache. Let's dive in and discover the perfect bikini that will make heads turn and create memories that will last a lifetime.
Affordable Bikini Styles
Who said looking chic on the beach had to be expensive? Numerous affordable bikini brands are making a big splash in the swimwear market this year. These budget-conscious options create a buzz, from vibrant tropical prints to elegant ruffles. It's important to remember that it's not about the price but how you wear it that counts.
Latest Bikini Trends
Every year brings a fresh wave of exciting bikini styles. This year, cut-outs and high-waisted bottoms are riding high on the trend tide. These stylish offerings from various bikini brands are not just fashionable but also incredibly flattering. They add an extra zing to your beachwear collection and keep things interesting.
The Timeless Little Black Bikini
No conversation about bikini trends is complete without mentioning the classic little black bikini. It's the little black dress of designer swimwear – always in style, always sophisticated. This year, we're witnessing a resurgence of this iconic style, proving that some fashions are timeless.
Pink Bikinis: A Color Trend
Color trends play a significant role in shaping the popularity of bikini brands. This year, pink bikinis are riding the wave. From soft blush to bold fuchsia, pink is the season's color. It's a shade that compliments every skin tone and adds a lively touch to your beach look.
Reversible Bikinis: A Twist on Versatility
When it comes to getting more bang for your buck, reversible bikinis are making quite a splash among bikini brands this year. This is essentially two styles in one. It's practical, it's fashionable, and it's a trend we're loving this year.
Variety in Swim Styles
Swimwear trends this year are not just confined to bikinis. Bandeau tops, high-cut bottoms, and chic one-pieces are catching the attention of fashion-conscious beachgoers. Whether you're a fan of the classic triangle top or prefer a sporty tankini, many bikini brands have something to suit your style.
Activewear Bikinis and Cover-Ups
This year has also seen the rise of activewear bikinis and cover-ups. This trend seamlessly blends fashion and functionality, allowing you to stay active while looking your best on the beach. A stylish cover-up can instantly transform your look from beach-ready to boardwalk-chic.
Accessorizing Your Bikini
Lastly, accessories can enhance your beach look like nothing else. Think sun hats, beach bags, and even jewelry. They add flair to your ensemble and let your personality shine through.
Embracing Your Style with Top Bikini Brands: The Final Takeaway
So there you have it – a snapshot of the year's most popular bikini styles. From timeless classics to fresh trends, bikini brands have something for everyone.
Remember, the best swimwear is the one that makes you feel fabulous. So go on, find your style, and make waves. Thanks so much for reading.
Read More: Get that Summer Body Look with These Trendy High-Waist Bikinis