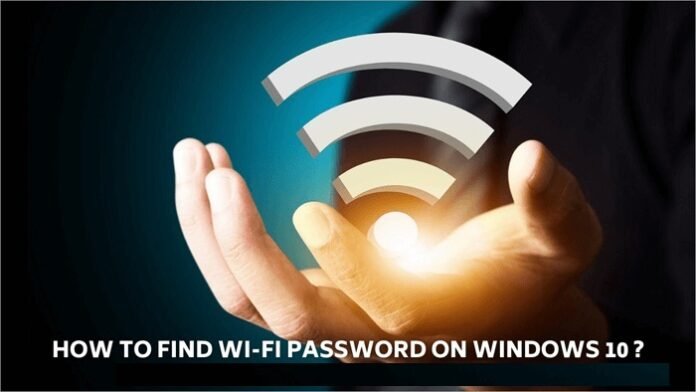 There are different ways through which we connect our Windows operating system to the internet. This includes both wired and wireless ways such as LAN port connection, Wi-Fi connection, and others. For safety measures, we use passwords and passcodes to secure our connection otherwise intruders can easily enter and do harm to our data. 
However, it is not always possible to remember these passwords all the time depending upon their complexity. In case if you ever forget your password and want to know how to find it again then this article is for you. We have talk about 5 methods to find the Wi-Fi password on Windows along with their step-by-step instructions.
How to Find Wi-Fi Password on Windows Operating System
As we said earlier there are many ways through which you can find the password of your Wi-Fi connection. And most of them are very easy to follow along. Below are 5 methods to recover passwords going for the easier to complex in difficulty. 
Method 1: Check the Backside Lable of Your Router
When you purchase a complete Wi-Fi connection, you get a router from the company. Most of them have a label stuck at the back with product information along with the default password. If the technician has set up your connection then it is possible that he has not changed the default password. 
If your case is similar to this then all you need to do is look for the router in your home. Remove all the cables and turn it upside down. Here you will find a label with letters and numbers written over it. Search for "Wi-Fi Password" or "Wireless Key" in it. Note down the combination of these letters and numbers as this is your password. Enter the same on your Windows device and check if you have an internet connection or not.
Method 2: Check Windows Network Setting
If you do not find success with the previous method then that means you have custom passcode for your Wi-Fi. Windows operating system has many functionalities including the ability to save passwords for the networks you have made connections in the past. Therefore, you can use this to your benefit and find out your forgotten Wi-Fi password. Just follow these steps:
Open "Windows Settings" app through "Start menu".

You can press "Win + I" keys at the same time to launch Windows Settings. 

Head over to "Network and Internet" section.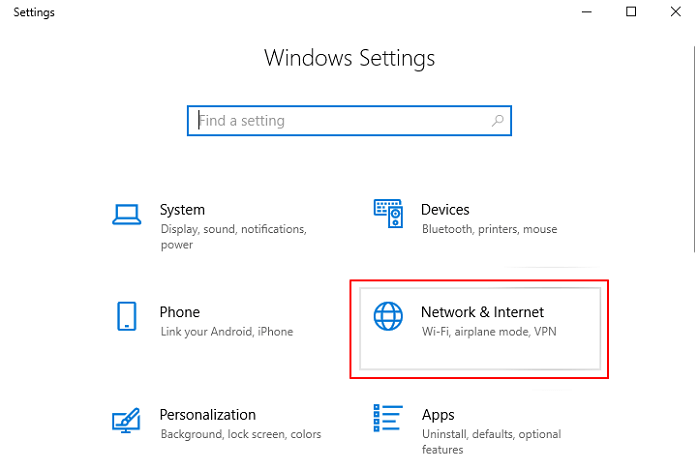 Now from the left side menu, look for "Wi-Fi" and click on it.

Go to "Manage known networks" and click on it to open.

You will now see a window with the list of all previous connections.

Select "Your Connection" from that list.

Lastly, tap on "Show Password" button to reveal your current Wi-Fi password.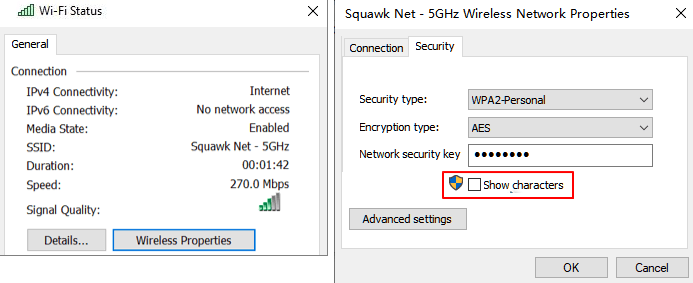 Method 3: Use Command Prompt Window
In case you are having difficulties finding the password from settings app then you can use Command Prompt window to retrieve it. This is somewhat of a complex process to follow through in 5 methods to find the Wi-Fi password on Windows. Also, you might need to try a couple of times to perfectly execute it. Here are the instructions on how to do so:
Open "Run" window by pressing "Win + R" together.

You can also launch "Command Prompt" window by right-clicking on the start menu and selecting it from the list. 
Once the window is up and running, type this command and press "Enter" key afterward.

"netsh wlan show profiles"

After the connect is executed, you will find a list of all previous network connections. 

From here look for your current Wi-Fi name and note down the password below it.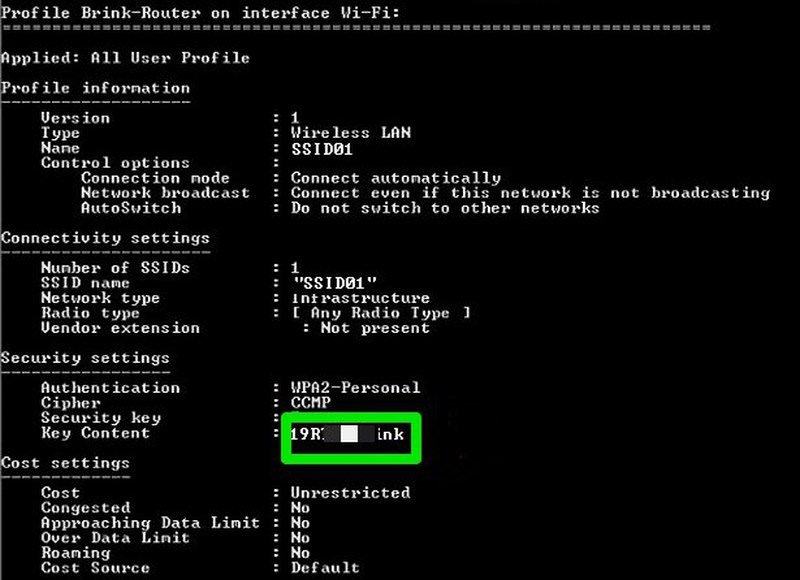 Try to enter this password and check if it works.
Method 4: Using Router Web Interface
If you want a straightforward way to find your current Wi-Fi password then using Router web interface is for you. Do the following to access the interface and recover your password:
Open a web browsing app of your preference. (Chrome, Firefox, Opera, etc.)

Click on "Address Bar" and enter your router IP address. In most cases, you can find it on the backside label of your router or the user manual. You can also try entering "192.168.1.1" or "192.168.0.1." as this works on all common router brands.
Now click on search icon which will take you to the router web interface login page.

Enter your administrator username as well as password. This will also be present on the router user manual or label if it is not changed. 

Once you have successfully login to your account, you can now move over to "Setting" option.

From here, you will need to search for the "passcode" or "passphrase" option.

Click on the "Eye" icon beside it and you will see your current Wi-Fi password.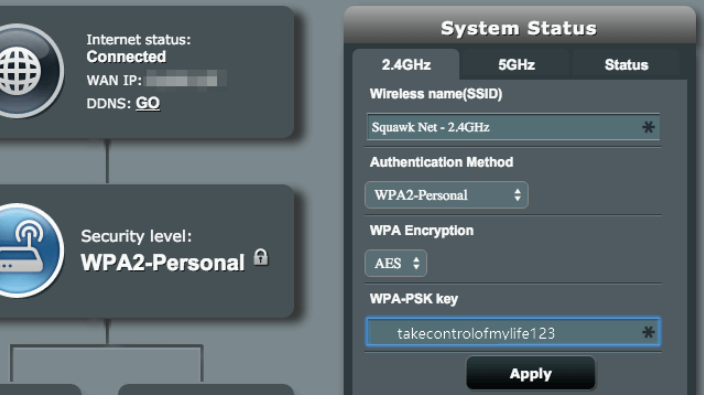 Method 5: Using Third-Party Applications
Facing trouble while finding password for your Wi-Fi network is very common and it can happen for many reasons. Also, if you are not finding success with other methods then the last option remaining with you is to use third-party apps.
There are several third-party apps available on the internet that can help you find your current Wi-Fi password. However, most of them require you to buy them or pay fee for their subscription package. Therefore, we suggest not to try this method unless you are in dire need.
To find these apps, all you need to do is search for "Wifi Password Recovery App" in Google. This will give you a long list of apps that are both helpful and bogus. You have to manually go through each of them and read their review to find out if they work or not. Now, all you need to do is download their installation package and install it on your device. Most of them will carry a walkthrough guide on how to recover the password. Follow it according and you will see your Wi-Fi passcode at the end.
Conclusion
Establishing a connection through a Wi-Fi network is the easiest and most common in Windows Operating system. However, there are times when you can forget the password for them and cannot connect to it. In this case, we present you with 5 methods to find the Wi-Fi password on Windows in the article above. You will find step-by-step instructions for each of them as well.
Read Also: How to Fix Quickbooks Error OL-301-a