Technology advancement has improved our standard of living in leaps and bounds. We are way ahead and evolved then what we used to be in the past and that has enabled us to improve our standard of living. We used to face all the climatic head-on but now we have developed certain equipment which can ease up living conditions for us.  One such equipment is Air Conditioning System, it a simple device that provides a rush of temperature-controlled air and thus helps us to beat the heat.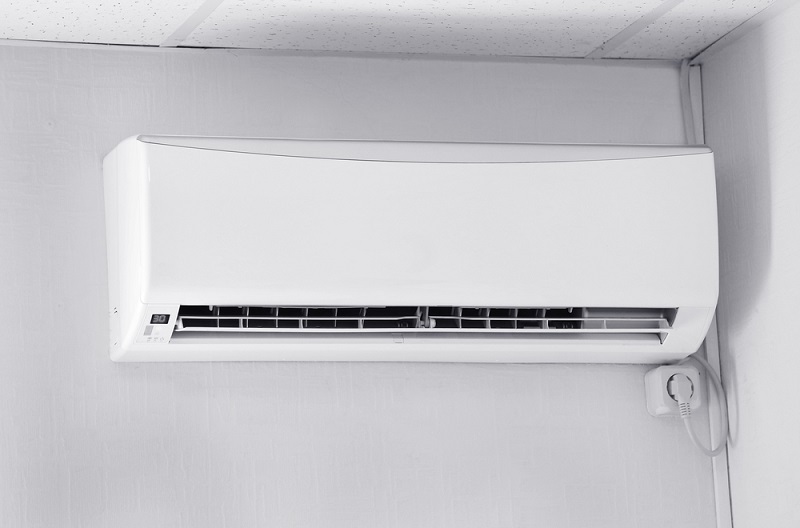 There different types of air condition systems, but out all of them split systems air conditioner is one of the favorites due to its certain types of benefits. Split systems air conditioner work on a simple concept with an outdoor unit which compresses and condenses, and an indoor unit which provides the condensed temperature-controlled air. This arrangement makes it the best appliance as it is convenient to move and change it.
The following points explain why it is the best air conditioning option out there.
Installation: One thing that we all wish to expect from any home appliance is its easy installation. When we talk about split systems air conditioner, then as compared to the traditional window-based systems, it is much easier to install the same. There no ductwork requires to install the same, only one vent for the conduit to connect the inner unit from the outside one is enough. Once it is connected and placed, it only requires an electricity connection and you are good to go.
Energy Efficiency: When we compare split systems air conditioner with central systems, then you can easily see the difference when it comes to energy consumption. The centralized unit consumes energy for the whole central unit, and it doesn't matter if you are using only one end of the house. Whereas in split systems you can save a lot of electricity as you can start the air conditioner of respective rooms. Another benefit is that it doesn't require any ductwork thus you don't have to worry about any air loss because of faulty ductwork. Thus, saving your energy.
Aesthetic Appeal: When it comes to split system air conditioners, you get a lot of flexibility when it comes to designing a house. You can either place it on walls or keep it hanging from the ceiling, whatever your interior is, you can place it accordingly. These types of systems are more popular due to the more modern outlook in the office structure. Unlike the wall unit it doesn't take up your window space, thus helps in maintaining the aesthetics inside out.

Split Systems
Convenient to Ears: One thing you don't want from an air conditioner system is sound. When we talk about split systems air conditioners, you can rest assured about the noise. It takes less than 19 decibels of sound which much quieter than window air conditioners. The outside unit is not bulky and thus you can easily place it anywhere.
Security: When we talk about this aspect then it is quite an obvious one. A window air conditioner is more susceptible to any intrusion as an intruder can simply remove the window unit and can enter the building easily. Whereas split systems air conditioner unit has only one hole which connects the inner and outer unit with each other thus making it a safer option.
Practical Option: When we compare different types of air conditioning systems, then you will find that split systems air conditioner is one of the most practical options one can find. You can simply zone out different zones in which you want air conditioning. You can control it with a thermostat which helps you out in keeping the temperature of different areas at check.
Before considering which air conditioning you need to check out what your requirements are and then after going for the one you like.