Dubai is one of the most popular property investment destinations in the world. In the first half of 2023, the property market in Dubai witnessed a more than 45% jump in sales compared to last year.
The city of Dubai is a go-to option for many tourists and expats worldwide. While the tourism sector in Dubai is well-developed, it's not the only reason why you should consider investing in Dubai property. Investors may have various reasons to put their money into real estate, but profitability is really what it boils down to.
You should be able to make an informed decision before investing in property. In this article, you will look at the list of top 5 factors (economic sustainability, attractive tax system, and high quality of life, among others) that will help you make up your mind about Dubai.
1. Economic Sustainability and Development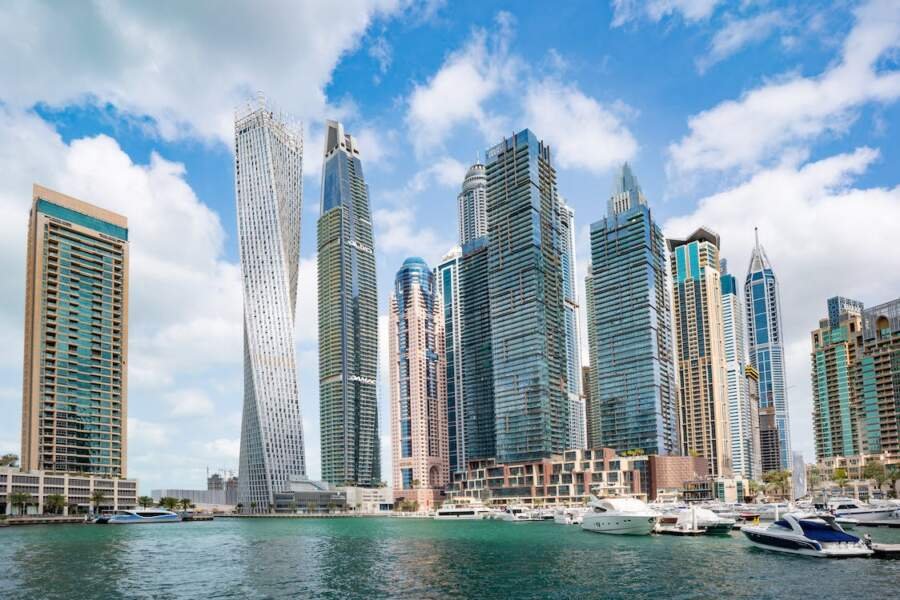 When it comes to economic sustainability and development, foreign investors are encouraged to buy property in Dubai because of: 
Positive trade balance.

The UAE's trade balance was estimated to amount to a surplus of

over $170 billion

in 2022. There will always be demand for products produced by local businesses. It also shows that even when global markets go through difficult phases like recession or war, people still want to invest and visit Dubai.

Strong government support for employment.

There are always new initiatives taken by federal and local authorities aimed at boosting job creation, including reducing regulatory burdens on businesses through streamlining licensing procedures or introducing laws. 

High income levels.

An average Dubai citizen earns

over $100,000

annually. Most people have high purchasing power, allowing them to buy property without a mortgage.
Palm Jumeirah and Dubai Marina are only a few of the private-sector investment projects in Dubai. The city is constantly growing, with new investment opportunities being presented regularly. They attract foreign investors looking for safe options when buying property abroad.
2.

Attractive Tax System and Investment Environment
Investing in Dubai real estate is also a smart tax move. The UAE offers a favorable tax environment for business property investors, with no capital gains tax or personal income tax. It means your rental income is not subject to any taxes, providing an attractive incentive to invest in Dubai real estate. Dubai also offers several direct and indirect benefits:
no tax on capital gains or rental income earned on property they own in Dubai; 

100% foreign ownership of businesses operating within free zones; 

no withholding tax on dividends paid out by companies registered here; 

favorable 0% to 9%, depending on the income corporate taxes;

low costs associated with starting up new businesses because of fewer licensing requirements.
In addition to these benefits, there are also no inheritance or gift taxes in Dubai. 
3. High Living Standards and Security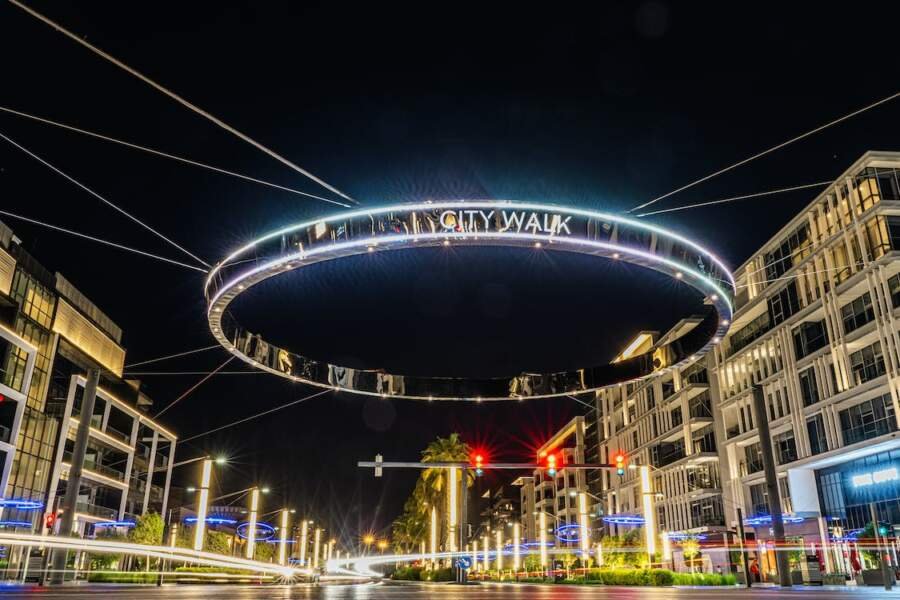 Dubai offers a prime quality of living to its residents. In the list of top cities with high quality of life, Dubai stands at 26th place.
If you choose to invest in real estate there, you will be able to enjoy:
great weather year-round;

clean blue water with stunning beaches;

world-class shopping malls with various luxury brands;

five-star hotels and Michelin-star restaurants;

top-notch transportation facilities;

outstanding nightclubs;

proximity to many companies' headquarters.
There are various green spaces available throughout the city. Locals often visit parks for picnics and to spend time with family and friends.
Dubai is one of the safest cities when it comes to the security of its citizens. The crime rate in Dubai is low, and the police forces are efficient and highly trained.
4. Investment Opportunities and Payback
The potential of investing in property in Dubai is the fourth aspect you should consider. There are two factors affecting your returns over investment in the real estate market. Those are:
Capital appreciation.

It refers to the rise in the value of property investment over time. You can expect about

10% of annual capital appreciation

when investing in Dubai.

Rental yield.

It refers to the annual rent of a real estate property divided by its market price. It's the sum of money you can expect from renting out your property. For instance, if you buy a penthouse for $400,000 and rent it out for $40,000, your rental yield will be 10%.
It's best to consider doing research and consulting a real estate agent before buying any type of property, whether residential or commercial.
5. Economic Benefit and Low Cost
There are many benefits for investors who choose to invest in Dubai property for sale or rent:
Reasonable maintenance fees.

These fees are regulated by each emirate and, thus, may differ from area to area. They are calculated based on the

RERA

service and maintenance index. Maintenance charges depend on sq. ft.

Resale value.

The resale value of homes is high because many people want to live in Dubai but cannot afford to buy new homes from developers.

Property prices.

Dubai has one of the

lowest prices for property square feet

when compared to other big cities. You make a great profit even with a smaller budget by investing in Dubai property and selling it in 10 or 15 years.
In Summary
Dubai is a no-brainer if you have money and want to invest it in property. The city has shown its resilience to the world's economic turbulence and steady growth when it comes to the property sector. Think about those five aspects and get consulted by experts in the field to maximize your financial gains.
Read Also: 5 Essential Amenities To Look For In a Retirement Community