Many people come to Canada for its education and outdoor adventures. But some of us are interested in Canada because famous people live there. Canada has produced many famous actors and musicians. We know names like Justin Bieber, Ryan Gosling, and Rachel McAdams. But we might not know much about Canadian places and culture. Also we want to introduce you to famous people from Canada. While reading, you might be surprised to find out that some of your favorite actors, musicians, and fashion icons come from Canada, which is north of the United States.
Pamela Anderson
People who know about this Canadian-American woman from British Columbia might remember her as the famous model for Playboy magazine. Pamela became even more well-known when she appeared regularly on the TV show Baywatch in the 1990s. Lately, she's been in the news because of the new show Pam & Tommy, which tells the story of her marriage to drummer Tommy Lee. The actress and model have also been on other TV shows like The Nanny, V. I. P., Home Improvement, Stacked, and Raw Justice. Also, her role as Lisa on the popular show Home Improvement helped her become famous.
Elisha Cuthbert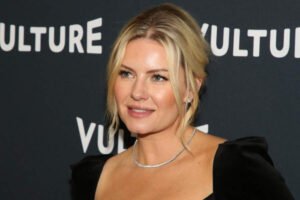 Elisha Ann Cuthbert Phaneuf, known as Elisha Cuthbert, was first seen in the Canadian family show Dancing on the Moon in 1997. Also, she started by being an extra on the Canadian kids' show Are You Afraid of the Dark? Soon after, she got a leading role in the drama film Airspeed in 1998. Cuthbert became well-known for being in Hollywood movies like 24, Old School, and Love Actually. But her acting in The Girl Next Door truly made her famous. Also, she is one of the best actresses in the world. 
Alexander Ludwig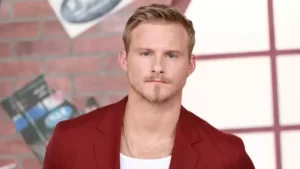 Alexander Ludwig, an actor and country musician, became noticeable when he was a teenager. Also, he appeared in movies like The Seeker: The Dark Is Rising and Race to Witch Mountain. He became more well-known when he acted as Cato in The Hunger Games and as Björn Ironside in the Vikings TV series. Before this, he was a freestyle skier. He got famous for his music as well and released his first album, Highway 99, in August 2022 through BBR Music Group. Also, his role as Bjorn was really well-received by fans all over the world. You can watch it.
Laura Vandervoort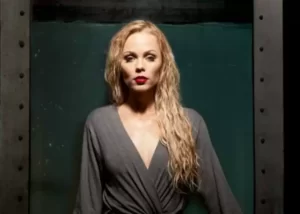 Laura Vandervoort is known for her roles in TV shows like Instant Star, Haven, Bitten, Smallville, and V. Also, she started in the late '90s and had been in commercials before her debut on Goosebumps at 13 years old. She then got the main role in Instant Star. Her first movie, The Lookout, came out in 2006. She also acted in Riverworld. Furthermore, she is one of the most talented actresses of her age. What's more, she has also won accolades for her performance. You can watch some of her shows on popular streaming platforms. 
Will Arnett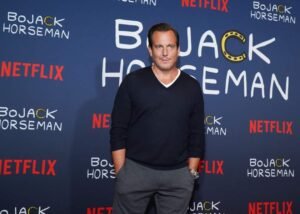 Will Arnett is famous for his deep voice that has made his roles stand out in movies and TV shows. He voiced characters in Danny Phantom, Ice Age: The Meltdown, Ratatouille, Monsters vs. Aliens, and Despicable Me. He's also known for Arrested Development and BoJack Horseman. He got seven Primetime Emmy Award nominations. Recently, he acted in the funny show Murderville on Netflix. Also, if you have seen the Ice Age when you were a child, your childhood was awesome. You can still watch it if you have a Netflix subscription. It remains one of our fondest memories. 
Hayden Christensen
Hayden Christensen started his career on Canadian TV, which gave him confidence. He became famous as Anakin Skywalker/Darth Vader in Star Wars. Also, he played the bad guy in the Disney+ show Obi-Wan Kenobi and will be in Ahsoka. He also acted in Awake, Jumper, Takers, and Little Italy. Also, did you know Hayden practised a lot to fit into the outfit? On the day of the shoot, he used to prepare himself mentally to spend a lot of time inside a confined space. But he did it in the end. And we got a villain to remember for all time.
Victor Garber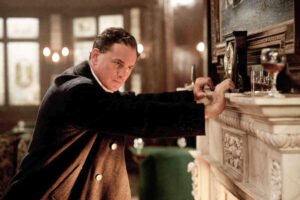 Victor Garber is a talented Canadian actor in film, TV, and theatre. He shone in Titanic in 1997 and later acted in movies like Milk, Argo, and Happiest Season. He's known for TV roles, too, like Alias, earning Emmy nominations. Also, we have seen a lot of movies where he gave his career-best performances and also played his part to perfection. Victor in Argo was especially brilliant. You can watch a bit more of his work on various platforms. They are readily available and will give you a good idea of what he can bring to the table. 
Neil Young
Neil Young began his music journey in Winnipeg during the 1960s. Later, he moved to Los Angeles and joined Buffalo Springfield. A famous Canadian artist, Young is known for his impactful songwriting about justice. He kept making music and performed notable tracks like "Ohio," addressing the 1970 Kent State University incident where unarmed students were killed at an anti-Vietnam rally. Also, it was one of the most tragic incidents of the twentieth century. Such horrible things have happened that we need not talk about much. Neil captured the sadness of the moment through his songs and poems. 
Neve Campbell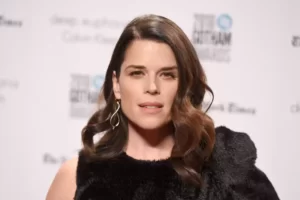 Neve Campbell became famous in the '90s for her acting in drama and horror films. She gained popularity as a scream queen. Starting with shows like Catwalk and movies like The Canterville Ghost, she gained recognition. But it was in 1996 that she truly became well-known for her roles in The Craft and Scream. She continued to be part of the Scream franchise for years. Today, Campbell is seen as a top actress in horror movies. Also, Neve is a tremendous actress with great control over her emotions and expressions. You can watch her movies to get a good idea. 
Finn Wolfhard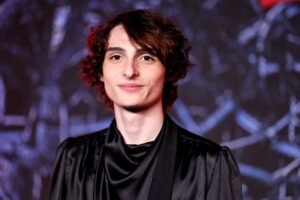 Finn Wolfhard is a young actor known for his role in Stranger Things. He played Mike Wheeler and became popular. He's now considered one of the top Canadian actors. He was also in the famous movie It and its sequel. What some might not know is that he started his career in television and was the lead singer and guitarist for the band Calpurnia. Also, the name is pretty good. We have some of the best names in the industry. Right here. Wolfhard sounds like a death metal band, and make no mistake about it. 
Joshua Jackson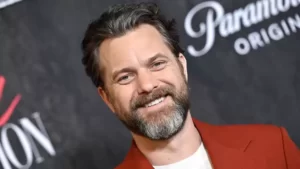 Joshua Jackson has become famous for his roles in TV shows. He started with the movie Crooked Hearts in 1991. He acted in Dawson's Creek, Fringe, The Affair, and more. His role in One Week got him a Genie Award. He was also nominated for his role in Dr Death for a Critics' Choice Television Award. Also, he is one of the finest actors on television. You can check out a few of his movies on streaming platforms if they are available. You will enjoy each one of them a lot. Thus, do not delay and get on the bandwagon. 
Jay Baruchel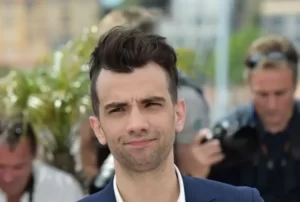 Jay Baruchel is a talented actor who started in the late '90s. He acted in The Worst Witch in 1998. You might know him as the voice of Hiccup Haddock in How to Train Your Dragon. He's also in movies like Knocked Up, Tropic Thunder, and She's Out of My League. Recently, he played BlackBerry co-founder Mike Lazaridis in BlackBerry. He also appeared in plenty of roles throughout his career. He has got plenty of fame in his kitty. You can check out a lot of his movies. 
Also read: Hayden Christensen – Bio, Age 2019-2020, Height, Movies & Family Facts