We all love horror movies, eh? They are scary, shocking and more often than not contain excellent character building. Over the years, the horror genre has showcased a wide range of films, from cheesy ones to true masterpieces. Regardless of critical reception, certain movies have become deeply ingrained in our collective memory, making them unforgettable even long after they premiered. Also, many of them have gone on to become classics in their own right. So without further ado, let us take a closer look at some of the best in the genre. 
Hereditary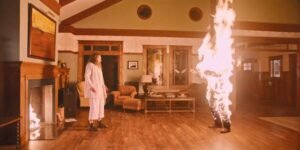 This mind-blowing and unsettling psychological horror film follows a family dealing with the haunting legacy of their deceased grandmother. Just when you think you have it figured out, the movie surprises you with unexpected twists and surprises. With its eerie atmosphere, impactful sound effects, skillful editing, and brilliant acting, Hereditary defies expectations while maintaining its unique identity. It's safe to say that few films in recent years have been as disturbing as this one.
The Mist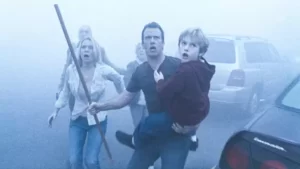 The Mist blends traditional monster-movie horror with gripping character drama. The story focuses on a group of people taking refuge in a grocery store to escape a dangerous mist that has engulfed their town. We can easily relate to David, the protagonist, a regular family man who relies on logic rather than acting on fear. This makes the ending even more distressing as it delivers one of the most shocking conclusions in film history.
Us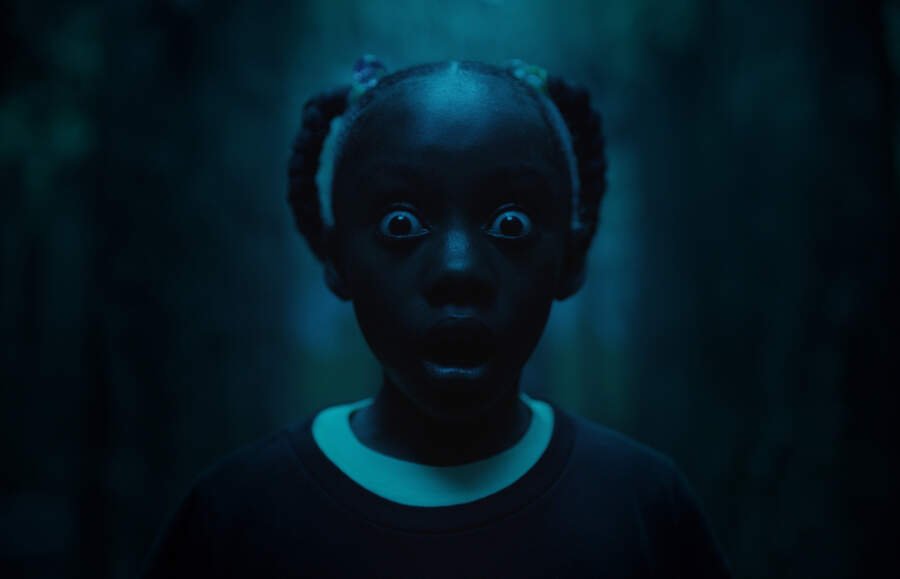 The Wilson family experiences a chilling encounter during their beach vacation. When they come face to face with their murderous doppelgangers. Us is not your typical horror movie, but a thrilling adventure filled with subtle humor. Also, it has a strange mystery, and impressive cinematography. With suspenseful moments, blood, and exciting action scenes, this 2019 film keeps fans awake at night. You never know who might be lurking outside your home… it could be your savage double.
Alien
Ridley Scott directed the first movie in a series that inspired many successful sequels and prequels. Alien is a flawless horror film where we follow the crew of a commercial ship. Led by the talented Sigourney Weaver, as they face a terrifying alien creature. The crew unknowingly brings the creature on board after responding to a distress call. It's a prime example of dramatic irony, adding to the suspense of the story. Also, it later produced several incredible sequels that merged with other popular franchises as well. 
Saw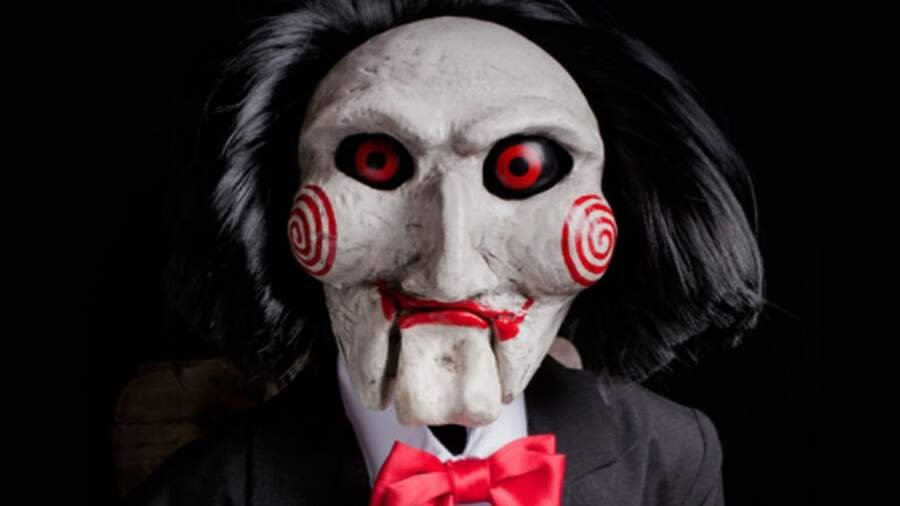 Saw takes the concept of serial killers to a whole new level. The killer, Jigsaw, doesn't directly kill people himself. Instead, he sets up elaborate situations that force people to kill each other or themselves. The movie and its saga raise challenging questions: Would you take a life to save your own? Would you harm yourself to escape certain death? Saw doesn't provide life lessons like Jigsaw claims to do with his victims. Instead, it confronts us with the harsh reality of death. It delivers a terrifying message that we rarely encounter, even in horror movies. What would you do? Kill someone to save yourself? Or remain moral?
Get Out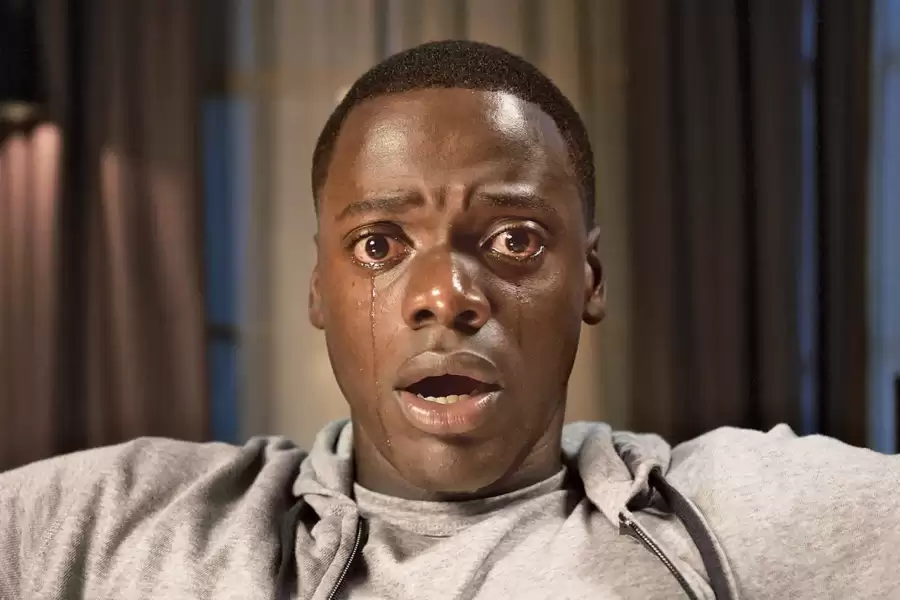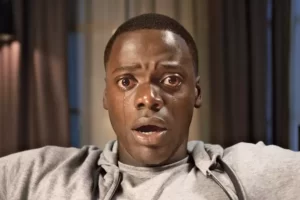 Jordan Peele's clever horror film is expertly crafted in its visuals, writing, directing, and acting. It tells the chilling story of Chris, a young Black man who accompanies his White girlfriend to meet her wealthy White family at their beautiful countryside estate. However, things quickly take a dark turn. Also, Chris discovers disturbing secrets held by the estate and its hosts. Also, it has one of the most disturbing truths in the history of horror cinema. You will find the climax absolutely chilling and disturbing. 
The Exorcist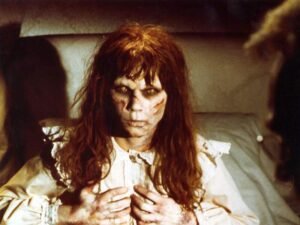 The Exorcist is a timeless horror film that pushed boundaries during its release. It boldly introduced explicit language and self-inflicted harm, all portrayed by a young child. Regan, the girl possessed by a demonic entity, stands out as a truly unique and terrifying character. Her performance, along with the eerie hidden messages in certain versions of the film, will leave you deeply disturbed. The child actor was truly unique. What's more, the novel is more horrifying. 
A Quiet Place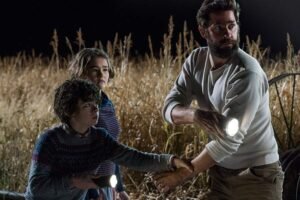 A Quiet Place, the highest-rated film of 2018, follows a family navigating a post-apocalyptic America. Where making any noise attracts deadly alien creatures. This gripping and visually stunning movie captivates with minimal dialogue, making it one of the scariest films of the past five years. It will surely make you cautious even while munching on your popcorn. Also, imagine a world overrun by monsters who can hear even the slightest whisper. 
The Human Centipede
The Human Centipede can be summed up in one word: grotesque. Also, it explores the horrifying concept of "body horror," where the characters face extreme physical mutilation. In disturbing detail, a mad scientist stitches together three victims, creating a human centipede with a connected digestive system. This movie is incredibly disgusting and will undoubtedly leave a traumatizing and unforgettable impression. We guarantee this is the filthiest horror story in the entire world. It will surely leave a bad taste in your mouth. 
It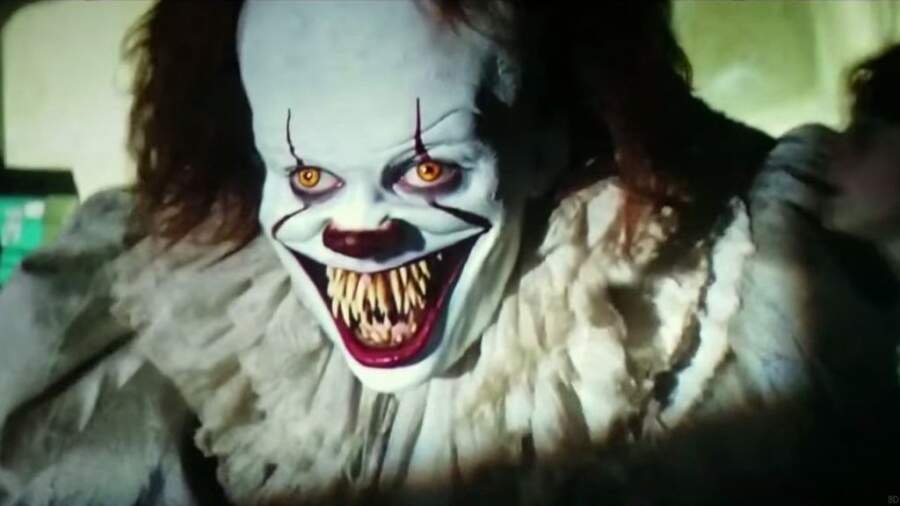 The latest movie adaptation of Stephen King's famous novel, It, capitalizes on the Stranger Things trend by taking place in the 1980s. Seven children in Derry, Maine, investigate a creepy clown that has come out of the sewers to terrorize and murder people. The clown shows victims their worst fears and manipulates them to lure them to their demise. This film is widely regarded as one of the best horror movies of our time and is guaranteed to change your perception of clowns forever.
It Follows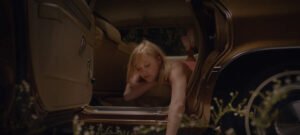 This movie is a huge, surprising hit in recent years. It follows the story of Jay, a teenage girl who gets cursed after having sex with her boyfriend. She becomes the target of relentless assassins who will keep coming after her until she either dies or passes on the curse to someone else. The metaphor might be a bit obvious, but the stunning visuals and intense storytelling will make you forget that you're essentially watching a cautionary tale about STDs. Also, don't forget to use protection when you actually do it. 
The Conjuring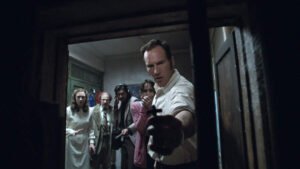 This popular horror movie is based on the supposed true story of Ed and Lorraine Warren, a couple who investigated paranormal occurrences. It depicts their involvement in the haunting of the Perron household in 1971. The Conjuring is both suspenseful and visually appealing, showing that ghost-hunting can be anything but dull. Also, the climax will haunt you for days. 
The Witch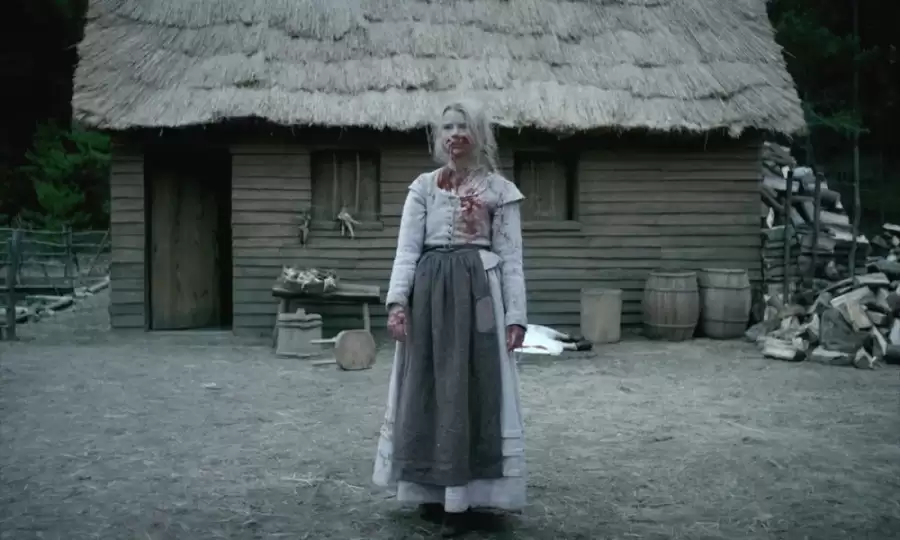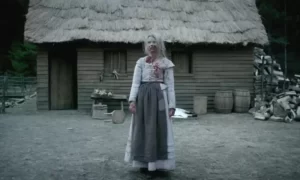 This gripping and tense historical horror film tells the story of an English family who are banished from their Puritan community and must live alone near a forest. Soon after settling in, their newborn baby goes missing under mysterious circumstances. The family becomes consumed by paranoia and begins to suspect each other as they are tormented by a witch.
Jaws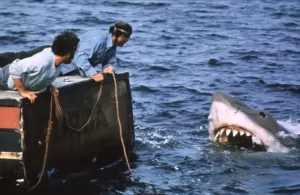 Steven Spielberg's Jaws is a horror film about a hungry shark terrorizing beach-goers. Police chief, marine biologist, and shark hunter unite to stop it. Jaws keeps you on edge while swimming. Avoid Jaws 2, a terrible sequel. Also, it terrified a generation of beachgoers. We hated the sequel. But we loved the original one. We recommend you watch it alone.
Babadook
One of the most unique films in this franchise. We recommend it to one and all. Babadook follows a mother's concern for her son. He believes a monster is in the house. She thinks it is a product of his hyperactive imagination. But slowly, disturbing things start happening in the house. It is a must watch for fans of the horror genre. We guarantee you will love every moment of it.
Sinister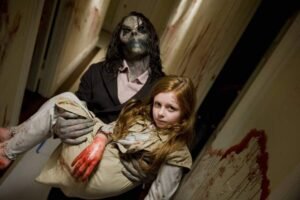 This movie has some plaudits. Critics call it the scariest movie of the past decade. And it is indeed spooky. A writer moves to a new house. He is researching for a new novel. He comes across some tapes in the attic that showcase gruesome incidents. Basically, it is children murdering their parents and siblings while under the influence of something else. Also, the ending will stay with you for days. 
Also read: Winona Ryder: Bio, Age, Net Worth, Career, & More