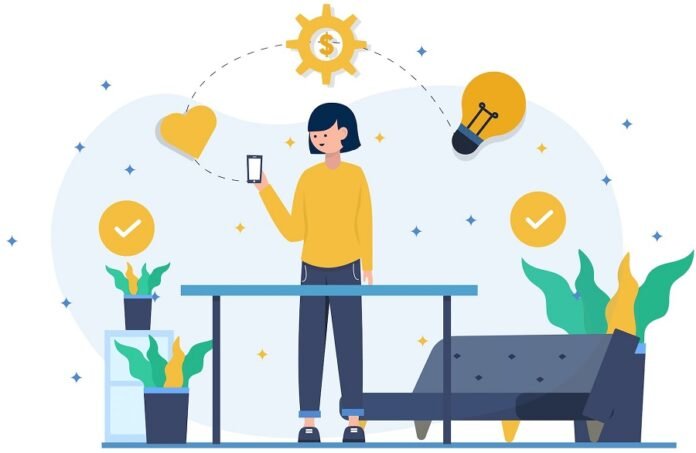 Therapy, or counseling, is one of the noblest professions worldwide. Considering the mental stress and anxiety people face in this fast-paced world, seeking therapy is imperative. Additionally, there are individuals with mild to acute mental health issues such as depression, paranoia, and extreme procrastination who require the expertise of a mental health practitioner to address and resolve these problems.
According to the Centers for Disease Control and Prevention, one out of every five American adults suffer from mental health issues. Research highlights that with proper guidance and therapy, these problems can be remedied, allowing people to lead wholesome lives. There is currently a significant demand for expert therapists, as they not only help individuals heal but also contribute to overall well-being.
This increasing demand for therapy indicates that therapists should streamline their business practices to attract more clients to their portfolio, which can lead to better earnings and increased profits. In this article, we will discuss how therapists can make their practice more lucrative.
Useful Strategies for Your Therapy Practice
If you are a therapist and wish to add an extra income stream to help with the cost of living, you might be wondering how you can accomplish this. Some of the most useful ways include:
Expand The Services You Offer
One of the most effective ways for therapists to increase their income is by expanding the variety of services in their existing portfolio. This not only helps in growing the potential client base but also enhances your business reputation. When people see that you have expertise in multiple areas of mental health treatment, they are more likely to recommend you to their family, friends, and acquaintances.
Here are some of the best ways to expand your services:
Offer specialized services:

In addition to treating patients with anxiety and stress, consider providing services such as substance abuse counseling, trauma therapy, and marriage counseling. By doing this, you can reach a wider range of clients and expand your business.

Offer online therapy services:

Connect with clients beyond your local area by using online platforms. You can offer affordable and high-quality mental healthcare services to those in need.

Provide group therapy:

In group therapy sessions, several participants can benefit from your expertise and shared experiences. Additionally, peer support encourages individuals to open up about their problems and heal from within.
Invest in Therapy Practice Management Software
Mental health clinicians and therapists often have to juggle many tasks to succeed in their therapy business. Some of the common areas where they need to pay attention include appointment scheduling, payment processing, and ensuring the security of their business. 
Managing all these aspects can become tiring, and they might lose focus on their primary objectives. This is where therapy practice management software can be of assistance.
The software enables therapists to save valuable time and focus more on the care they provide. It has been designed to help therapists manage their practices seamlessly. It also incorporates tools and features for managing administrative tasks, simplifying collaboration and communication, improving clinical efficiency, and ensuring data security and privacy.
Owl Practice states that the top market players in this niche adhere to necessary regulations, such as HIPAA (Health Insurance Portability and Accountability), to ensure complete security for their clients. These service providers enable their clients to effectively manage patient records, session notes, client data, billing, and contact details all in one secure place.
Therefore, therapists have the option to shift from their physical offices to a cloud-based system at their convenience, which allows them to schedule more appointments and increase their earnings. This approach enables therapists to work from anywhere, and since they don't have to invest in a physical office space, they end up saving more, which further contributes to their profit.
Contributing to a Blog or Publication
Therapists often enjoy writing but may not want to commit to the lengthy process of writing a book, which can be time-consuming due to editing requirements and submission deadlines. An alternative option is to write for newspapers, magazines, print publications, and professional journals. 
Today, numerous publications seek inspired content and fresh perspectives on mental health topics that can help people think differently.
Additionally, therapists can explore the opportunity to become regular contributors to a publication. They can write a bi-monthly or weekly column for a local daily, thereby addressing readers' queries. Contributing guest post articles is also a good way to increase earnings, as they can earn up to $50 for their posts, with the potential for higher payment based on their expertise and experience in therapy.
Invest in Marketing
Have you recently completed your graduation and are about to start your therapy practice? Or have you been in a group practice for a few years? In both cases, you will want to establish and grow your client base to ensure the success of your therapy practice in this competitive market. The key to this lies in investing in effective marketing tactics.
When you allocate a few hours to advertising, digital marketing, and online promotional tactics, you increase the likelihood of rapid growth. By creating an SEO-friendly website, you can reach your target audience worldwide, provide them with high-quality therapy services, and increase your earnings. You also can use social media platforms to improve your online presence, attract clients, and increase your profits.‍
Conclusion
Today, therapists are in high demand, as they play a crucial role in helping people understand and manage their mental health concerns, ultimately leading to more balanced lives. If you're a therapist aiming to expand your business and increase profits, it's entirely feasible. To achieve this, you need to implement intelligent strategies and ideas that will enable you to thrive in a competitive market.
The ideas discussed in this article are valuable for therapists at all stages of their careers, whether they're just starting or have been in the field for several years. You can choose to apply all or some of these strategies based on your specific business objectives and requirements, and you're likely to see a positive difference in your practice. 
Read Also: How Can Mezzanine Floors Be Beneficial To Your Business