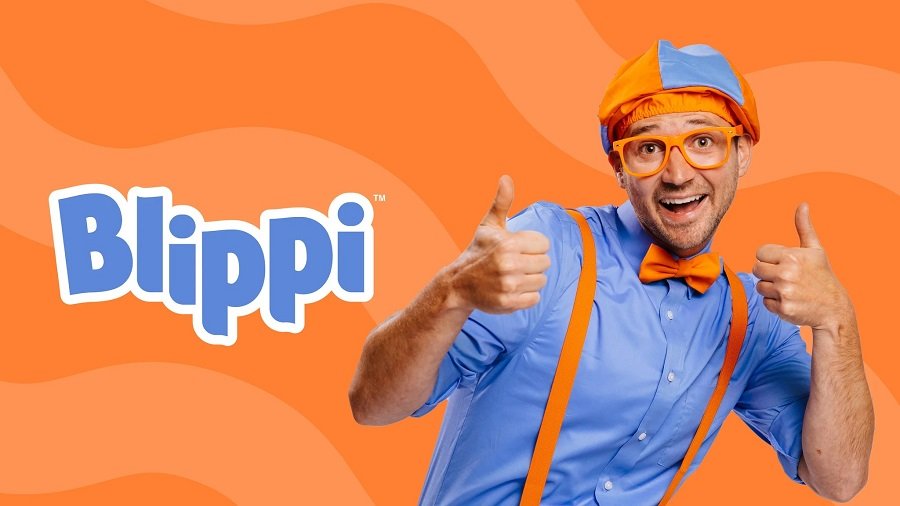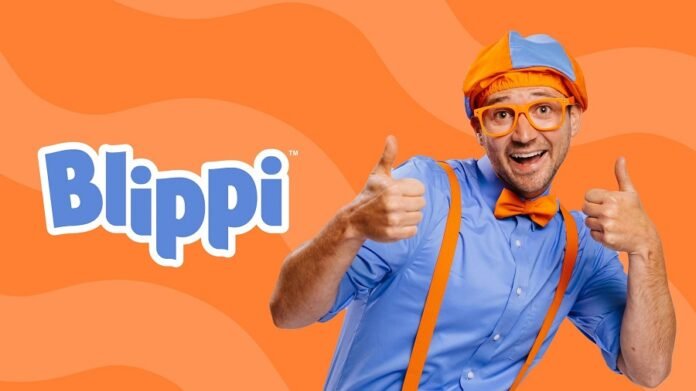 In this blog we discuss about Blippi's life, career, age, height, and other characteristics to determine his net worth. His net worth is $90 million as of 2023. American children's entertainer and educator Stevin John, better known by his stage name Blippi, produces content for YouTube, Hulu, and Amazon Video.
Blippi worked as a loadmaster for the C-17 Globemaster aircraft at the 4th Airlift Squadron of the United States Air Force before pursuing a career in entertainment. He made calculations and arranged the placement of cargo to make sure the aircraft kept within the permitted centre of gravity restrictions. He has served in the military as well.
Who is Blippi?
The American YouTuber and educator known as Blippi, whose real name is Stevin John, is noted for producing instructional material for children. He wears what has come to be known as his distinctive outfit in his videos: a blue and orange beanie cap, blue shirt, orange braces and a bow tie.
The instructive and entertaining goals of Blippi's videos attracts younger audience. His lively and enthusiastic teaching methods have earned him a reputation as a household name among families with young children. In January 2014, he started his career as an entertainer by publishing videos on YouTube.
What is Blippi's Net Worth?
The children's entertainer and educator Blippi has a net worth of $90 million by 2023. He designed the persona in 2014 and goes by the moniker Stevin John. Over 55 million people subscribe to his YouTube account, and his videos have had over 12 billion views. He also sells a line of profitable goods that includes toys, apparel, and books.
Blippi's YouTube channel's popularity has significantly increased his net worth. He was one of the top 10 highest-paid YouTube celebrities in 2020 thanks to his $17 million in YouTube and advertising earnings. He makes money off of YouTube in addition to his clothing line, live performances, and other endeavours.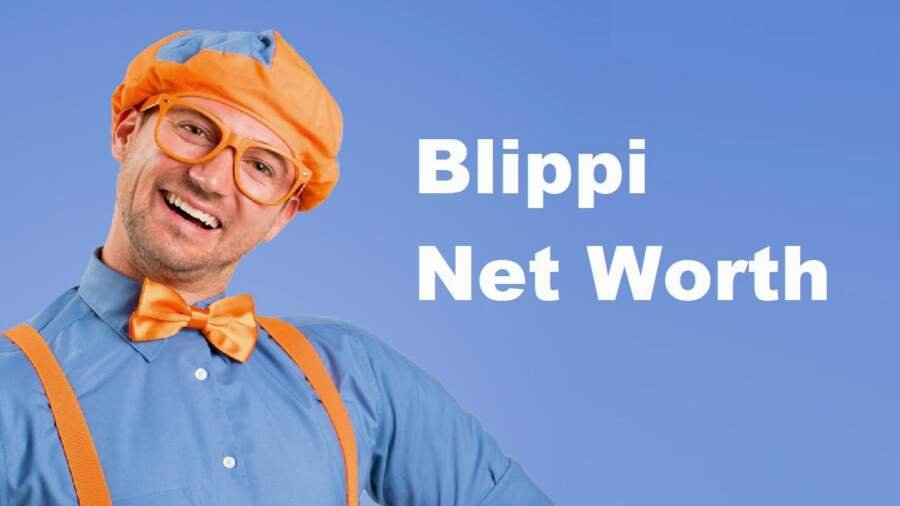 Earning Sources of Blippi
Income From Youtube Ads
His main source of income is YouTube and an astounding $17 million in ad revenue. With millions of views per day on his YouTube channel, Blippi earns a sizable money through advertising.
Products sales
In addition to his YouTube and advertising income, he has developed a successful line of goods that includes toys, apparel, and books. The sale of these products has ben his  revenue stream.
Live Events
Additionally, he does live events all across the nation. These programmes are very well-liked and bring in a lot of money for him.
How Much Money Does Blippi Make from YouTube?
Blippi was one of the top 10 highest-paid YouTube personalities in 2020 thanks to his $17 million in combined YouTube and advertising revenue. In addition to YouTube, he has built a successful retail business where he sells goods like toys, accessories, and digital videos. His business endeavours are thought to bring in about $12.5 million a year.
Blippi's Assets & Investments
Six real estate holdings, four automobiles, and two luxury yachts are included in his portfolio of possessions. He also has cash on hand totaling more than $18 million USD. Additionally, he has a portfolio of investments worth $15 million, consisting of 10 stocks.
Blippi House
Blippi resides in a lavish 9,000 square foot house in California that he paid an astounding $16 million USD for. The mansion features a home theatre, a gaming room, fireplaces, three swimming pools, Greek-inspired décor, and countless other opulent luxuries. It also has seven roomy bedrooms and nine bathrooms.
Short Biography of Blippi
Stevin John, better known by the stage name Blippi, is an American schoolteacher and children's entertainer. His YouTube channel, which has more than 55 million followers and more than 12 billion views, is the one that is most well-known. Blippi frequently appears in his instructive and entertaining movies exploring new locations and discovering new things.
1988 saw John's birth in Ellensburg, Washington. He went to Central Washington University and majored in marketing there and worked as a marketing consultant and a video producer after graduating. Blippi also developed the persona and began uploading films to YouTube in 2014.
Blippi swiftly rose to prominence on YouTube as a result of the success of his videos for kids. He has also increased the reach of his brand by launching live performances, a line of goods, and other projects.
Here are some interesting facts about Blippi:
He served in the air force as a loadmaster for the C-17 Globemaster.
Blippi records several of his films in the treehouse in his garden.
He is an ice cream nut and enjoys listening to the American rock group Phish a lot.
A well-liked and prosperous kid's performer, he has aided in the instruction and entertainment of many kids all around the world. He is an excellent role model for kids, and he will be well-liked for a very long time.
Biography in a Nutshell
Real Name – Stevin John
Nick Name – Blippi
Birth Place – Ellensburg, Washington, United States
Date of Birth – 27 May 1988
Age – 34 years old
Height – 5′ 8″ (173 cm)
Weight – 173 lbs (72 Kg)
Eye Colour – Green
Hair Colour – Light brown
Nationality – American
Zodiac Sign – Gemini
Gender – Male
Sexual Orientation – Straight
Children Name – Lochlan David John
Profession – American entertainer
Spouse – Alyssa Ingham
Children – Lochlan David John
Blippi's Early Life
Stevin John, better known as Blippi, was born on May 27, 1988, in Las Vegas. He was raised among tractors, cows, and horses while growing up in Ellensburg, Washington. When he was younger, he wanted to be a fighter pilot and a limo driver.
Career of Blippi
Stevin John saw his two-year-old nephew watching low-quality YouTube videos, which inspired Blippi to create his invention. John released the first Blippi-starring video in January 2014, drawing influence from Mr. Rogers and other children's entertainers and educators. John conducted all of the filming, editing, and graphics himself with the goal of developing an instructional persona that thinks and behaves like a child.
How many cars does Blippi own?
Blippi's prudent purchases of homes and expensive vehicles have greatly improved his net worth. His 9,000 square foot, five-star California home cost $16 million to buy and contains outstanding amenities like seven bedrooms, nine bathrooms, a game room, a home theatre, fireplaces, three swimming pools, and Greek-styled decor. He also has expensive vehicles, such as:
Volvo XC40 — $70,000
BMW X8 – $200,000.
Audi A6 – $120,000
Mercedes-Benz C-Class – $50,000
Jaguar F-PACE
Lexus GX
Range Rover Sport
Read More: Kelly Rohrbach: Dig Into The Life Facts Of The US Actress & Model