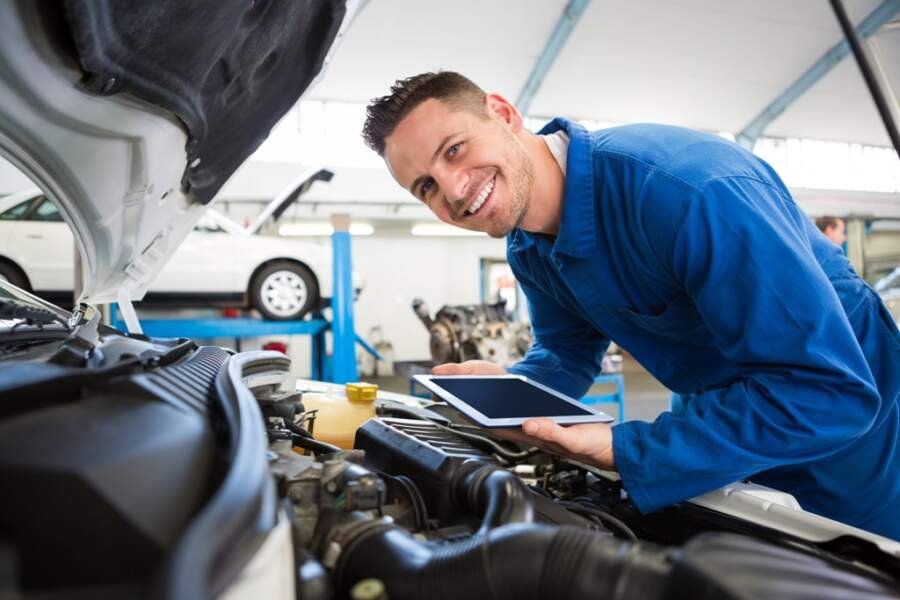 Since their humble start, auto businesses have gone a long way. They are now fully equip with modern software and hardware that help them in managing their daily tasks. The AutoShop software is one of the most significant pieces of software for auto businesses. The program was built just for managing every aspect of your auto shop business. In this article we are going to talk what it is and what are its benefits.
What is AutoShop Software?
This is a sort of program that is particularly built for help your auto repair companies in managing their company tasks. The software can handle a wide range of your tasks, including appointment scheduling, client data management, inventory tracking, billing and invoices, and much more.
Consider this software to be your digital assistant who help your shops in better managing what they do every day. It simplifies several manual operations that might consume a lot of your time and resources. This allow your store to function more smoothly.
One of the most key benefits on using AutoShop is that it can remove your mistakes. Also it can improve the accuracy of your tasks like as bill and invoice. It can help your business in providing better customer care by tracking data and repair history.
When selecting a software for yourself, consider things like as ease of use, connection to other systems, and service resources. Finally, the correct software can help your auto repair raise their productivity, accuracy, and customer happiness.
How Does It Work?
Auto Shop software works by automating various tasks and processes that are running your auto repair shop.
For example, when a customer comes in for a repair, the software can help the service advisor create a complete AutoShop solution. This can then help schedule appointments, assign the job to a technician, and track the progress of the repair.
The software can also help manage inventory levels. This can make sure that your shop always has the necessary parts and supplies on hand. When inventory levels run low, it can automatically reorder items, so your shop never runs out of parts.
Another important function is to manage your customer data and history. It can keep track each of your customer's repair history. This include the parts used and the labour costs with the job. This makes it easier for you to provide personalize service. Also, it can help you to make sure that customers receive the correct parts and services for their vehicles.
This can also handle billing and invoicing. It can automatically generate invoices and track payments. It can reduce the need for your manual data entry and improving cash flow for your business. Additionally, the software can generate reports on various aspects of the business. This include your sales, inventory levels, and profitability, which helps store and you to make better decisions.
Benefits of Using This Software
There are several benefits to using AutoShop software, including:
Improved efficiency – It can help automate many of the manual processes in your auto shop. This reduce the time it takes to complete tasks.

Better customer service – This can help manage customer data and history. It makes it easier for you to provide service.

Enhanced inventory management – It can help manage your inventory. Also, making sure that your shop always has the necessary parts and supplies on hand.

Better financial management – This can help manage billing. It reduce your errors and improving cash flow.

Improved reporting – It can generate reports on various aspects of the business. Also, helping you and store managers to make sound decisions.

Finding better shops – Lastly, it can help find

AutoShop near me

for better assistance. This can make sure that you can get the help without having to worry about anything.
Things to Consider When Choosing Auto Shop Software
Choosing the right software can be a daunting task. However, it's important to find a program that meets the specific needs of your business. Here are some tips to help you choose the right software solution:
Assess your needs 
First, you need to see what tasks and processes you will be using the app for. Also, what you want it to handle. Then you will need to consider the factor about your customer, things you have in stock and billing. After making a list of things that you need for your business and check if the app has those features.
Look for user-friendly software 
You will need to select an app which is easy to use and need less to no training. The software you should choose have an interface which has clear steps and instructions on how to do these tasks.
Consider integration with other systems
If you are using other software in your business such as for accounting or marketing. Now, you will need to make sure that you can use your pervious software with the auto store app. It will make your work easy and make sure that there are less error in your entry.
Check customer reviews 
Once you have all the above things, you will need to see that the app has a good customer review. You can check this by moving over to review websites and read the feedback left by their users. Also, see that these feedbacks are according to their ease of use, the service it provide and the overall price.
Evaluate support resources 
Also, you will need to select a software that gives complete stuffs for support. This include the phone number and email support, training content and online materials. This will help you to get rid of the issues you might face when using the app. And you will get the most out of it without hassle.
Consider the cost 
Look for software that fits within your budget, but also provides the features and functionality you need. Consider the cost of the software and any additional fees, such as setup or ongoing maintenance costs.
What are German AutoShop?
German AutoShop are known worldwide for their precision and attention to detail. These shops specialize in repairing and maintaining high-end vehicles, such as Mercedes, BMW, and Audi.
These are typically use with highly skill technicians who have received training in working with German cars. They have extensive knowledge of German vehicles, including their advanced electronics, engines, and transmissions.
In addition to repairs and maintenance, they can also offer performance upgrades and customizations for these vehicles. These upgrades can include high-performance exhaust systems, suspension upgrades, and engine tuning.
One of the advantages of choosing this is the use of genuine OEM (original equipment manufacturer) parts. These parts are made specifically for vehicles and provide better quality and performance compared to aftermarket parts.
Conclusion
In conclusion, AutoShop software is a valuable tool for managing the daily operations of an auto shop. It can help improve efficiency, reduce errors, and enhance customer service. When choosing software, be sure to consider the features, connection, and support to find the right software for your business. If you want to learn more about it then read this article.
Read Also: GPS Tracking Software: 4 Best Ones Apart From Linxup