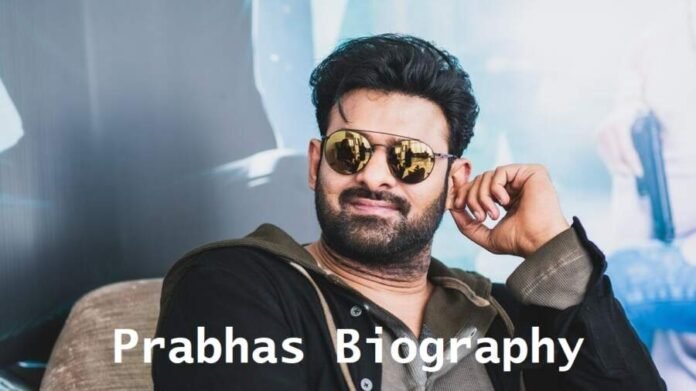 Prabhas is a name that has been featured on the internet for quite some time, and there is enough reason for that. Let me inform you that he is a prominent figure in the Indian entertainment industry. His real name is Prabhas Uppalapati, and he has become one of the highest-paid actors in the industry. He is famous as the actor of Bahubali, and after this cinema, he became a global figure. 
He started in the industry back in 2002, and in his career of more than two decades, he has worked in numerous films, mostly in Telugu Cinema. His film, Baahubali: The Beginning, was a game changer in Indian cinema. It also went on to become the 4th highest-grossing film in Hindi cinemas. Therefore, if you wish to know more about him, then this article would be the perfect place for you to be. 
A Brief Bio 
Real Name

Prabhas Raju Uppalapati

Nickname

 

Prabhas
Net Worth

 $30 Million

Date of Birth

October 23, 1979

Age

43

Birthplace

Tamil Nadu, India

Current Residence

Not Known

Nationality

 

Indian

Profession 

Actor

Martial Status 

Not Known

Girlfriend  / Spouse

Not Known

Religion

Hindu 

Zodiac sign 

Not Known
Prabhas Raju Uppalapati, commonly known as Prabhas, was born on October 23, 1979, in the state of Tamil Nadu, India. He is the son of U. Suryanarayana Raju, a film producer, and his wife, Siva Kumari. He received his education at DNR School in Bhimavaram and later pursued a B.Tech. Degree from Sri Chaitanya College in Hyderabad.
Apart from his successful career in the film industry, he is also known for his love of nature. He cherishes his free time travelling and enjoys exploring various destinations. At his home, he maintains a beautiful garden that attracts many birds, showcasing his passion for the environment and wildlife.
Career 
During the filming of Baahubali, he turned down endorsement deals worth Rs. 18 crores that were not well-known brands. The director, SS Rajamouli, mentioned that he had three successful movies in a row, and many producers were offering him a lot of money, but he chose to focus solely on Baahubali.
His hometown, Bhimavaram, made the news some time ago when its residents applied to the Indian Aviation Ministry to build their own airport without needing funds from the government. He is also known for being one of the highest taxpayers in the country. In 2016, he paid more than Rs. 7 Crore in total income tax. In 2015, he played the lead role in the epic movie Baahubali: The Beginning (2015), which became the third highest-grossing Indian film worldwide and the highest-grossing Indian film in India.
Besides, he  received recognition for his acting skills and won a National Award for his performance in the movie "Mirchi."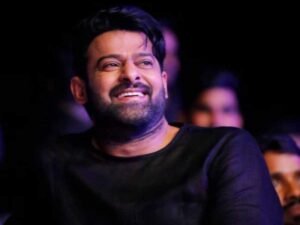 Net Worth
His total net worth is around 30 million USD, which is approximately 220 Crore Indian Rupees. He earns a significant portion of his income through brand endorsements and personal investments. In South India, he is well connected with various brands. However, after the success of his movie Baahubali, his brand value has skyrocketed. He now receives offers from different companies, including shoe and cologne brands. Moreover, he is also known for his active involvement in sharing and supporting social causes.
Earning Trend
| | |
| --- | --- |
| Year | Earnings |
| 2023 | Rs. 40 Crore |
| 2022 | Rs. 40 Crore |
| 2021 | Rs. 40 Crore |
| 2020 | Rs. 35 Crore |
| 2019 | Rs. 33 Crore |
| 2018 | Rs. 32 Crore |
| 2017 | Rs. 28 Crore |
FAQs
1. Why is Prabhas famous?
Prabhas is famous as one of the leading actors from India.
2. How old is Prabhas at present?
As of now, Prabhas is 43 years old.
3. What is the height of Prabhas?
He stands at a height of 6′. 
4. What is the present salary of Prabhas?
As of 2023, Prabhas has an annual salary input of 40 Crores INR.
5. What is his present net worth?
At present, Prabhas has a net worth of $30 million.
Also read: How Does NPS Help Indians Lead A Dignified Life?