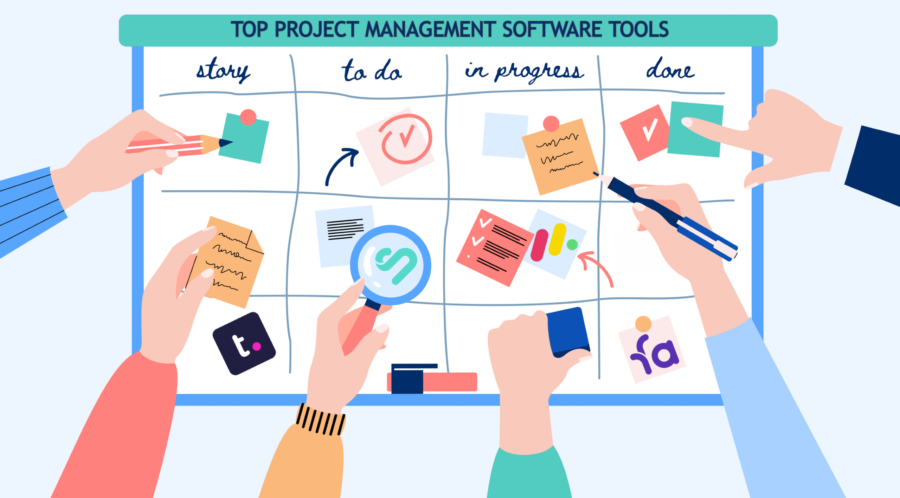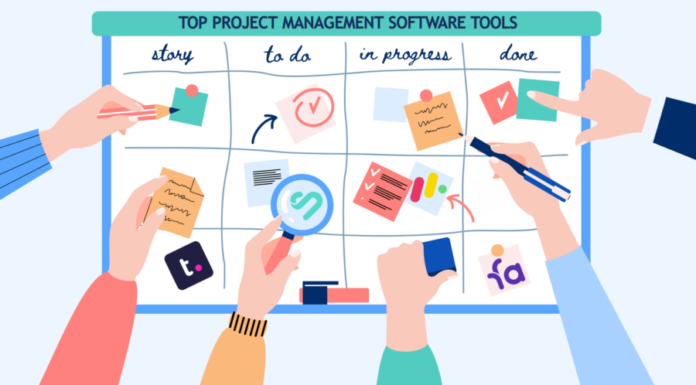 In an age where remote work, collaboration, and digital transformation dominate business strategies, the importance of a robust project management tool cannot be overstated. These tools play a pivotal role in orchestrating workflows, managing tasks, and ensuring that teams stay on track. Here, we'll take a look at eight of the best project management tools of 2023, highlighting their unique features and the benefits they bring.
1. Toggl Plan
Positive Sides and Features:
Visual Overview:

Toggl Plan offers a visually pleasing and straightforward drag-and-drop timeline, making project planning a breeze.

Team Availability

: See who is available and when, avoiding overburdening any team member.

Multiple Views:

Whether it's a timeline, board, or a list view, choose the way you want to see your tasks.

Flexibility:

Toggl Plan is excellent for both high-level planning and detailed task management. It's versatile for various teams, from marketing to software development.
2. Google Workspace (formerly G Suite)
Positive Sides and Features:
Integration

: Google Workspace tools integrate seamlessly with one another, from Google Docs and Sheets to Google Meet.

Collaboration

: Real-time editing and commenting in Docs, Sheets, and Slides foster team collaboration.

Accessibility:

Access your documents, tasks, or meetings from any device, anytime.

Security:

With advanced security settings, two-factor authentication, and encrypted data, Google ensures your data's safety
3. Bordio
Positive Sides and Features:
Easy Onboarding:

As one of the leading

project tools

in 2023

,

Bordio offers an intuitive interface, making it easy for new team members to adapt.

Custom Boards:

Create boards tailored to your project's needs, whether it's a Kanban board, Scrum, or a simple to-do list.

Task Dependencies:

Visualize the sequence of tasks and their dependencies to ensure the project flows smoothly.

Automation:

Bordio allows automating repetitive tasks, setting reminders, and more, freeing up your time for essential activities.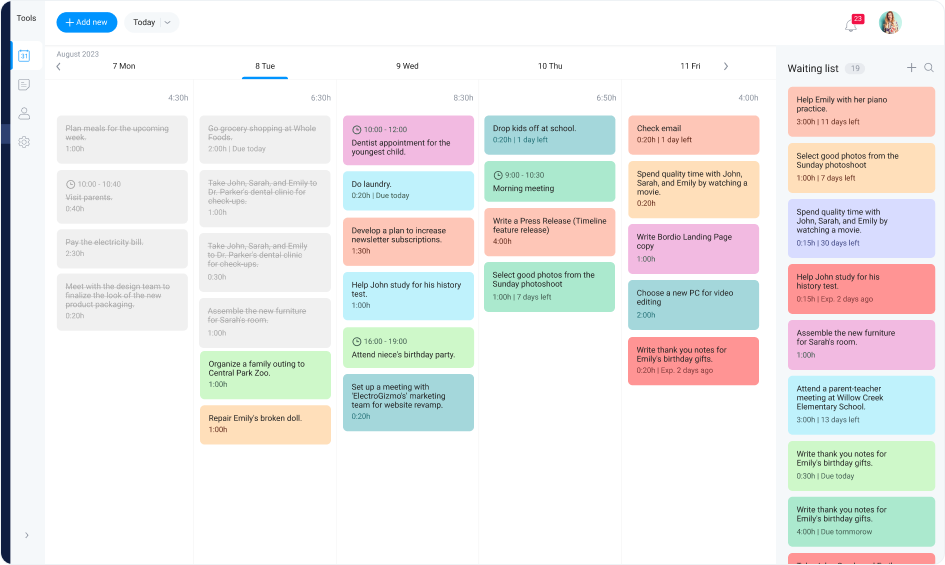 4. Asana
Positive Sides and Features:
Task Hierarchies:

Manage tasks, subtasks, and even sections to ensure everything is organized.

Integrations:

Asana plays well with many other tools, including Slack, Google Workspace, and Microsoft Teams.

Portfolios:

Get a high-level overview of all your projects and their progress in one place.

Custom Workflows:

Design your workflows based on the unique needs of your team and projects.
5. Monday.com
Positive Sides and Features:
Color-coded Boards:

Visualize tasks using vibrant colors, making it easier to categorize and prioritize.

Automations:

Reduce manual work by setting up automatic actions for specific triggers.

Customizable Templates:

Start your projects faster using templates tailored to different project types and industries.

Time Tracking:

Monitor the time spent on tasks to optimize productivity and resource allocation.
6. Notion
Positive Sides and Features:
All-in-one Workspace:

Notion combines note-taking, task management, and collaboration in one platform.

Customizable Pages:

Design your pages using blocks – whether it's text, tasks, or embedded media.

Wiki Creation:

Document your team's knowledge, processes, and more in an easily accessible manner.

Integration:

Notion integrates smoothly with tools like Trello, Google Calendar, and more.
7. ClickUp
Positive Sides and Features:
Hierarchy Views:

Organize tasks using spaces, folders, lists, and tasks for better clarity.

Time Estimation: Estimate the time a task would take, helping in setting realistic deadlines.

Docs & Wikis

: Document everything within the platform, from project guidelines to team processes.

Custom Fields:

Add fields tailored to your project's needs, ensuring all necessary information is captured.
8. Wrike
Positive Sides and Features:
Interactive Gantt Chart:

Plan and adjust your project timeline with a simple drag-and-drop.

Workload View:

Analyze team workload and ensure everyone has a balanced set of tasks.

Templates:

Use Wrike's plethora of templates suitable for various industries and project types.

Real-time Collaboration:

Edit documents simultaneously with team members, streamlining feedback and revisions.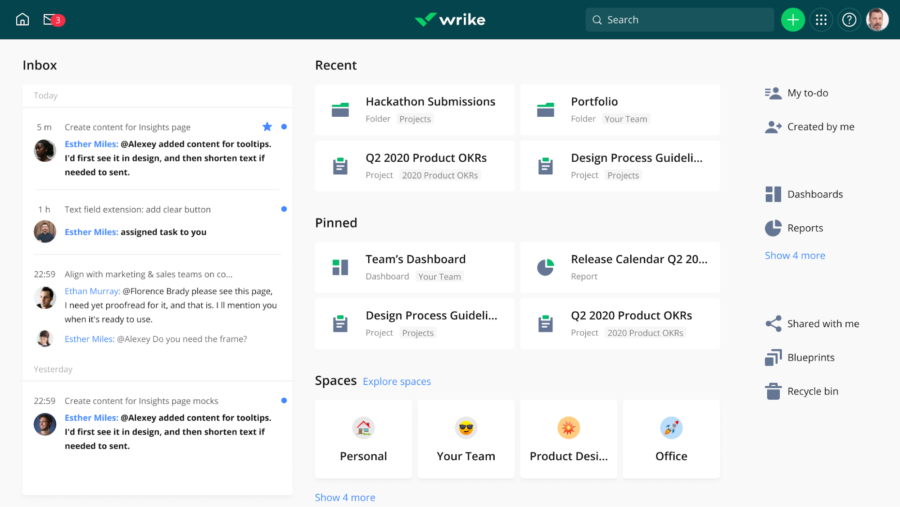 In conclusion, 2023 offers an array of project management tools, each with its unique strengths. Whether you're a freelancer juggling multiple projects or a large corporation with complex workflows, there's a tool out there tailored to your needs. The best part? These tools are continuously evolving, incorporating feedback, and adapting to the ever-changing landscape of project management. So, dive in and explore which tool aligns best with your vision and operational needs!
Read Also: 7 Best Practices to Empower Cross-Functional Teams and Improve Productivity