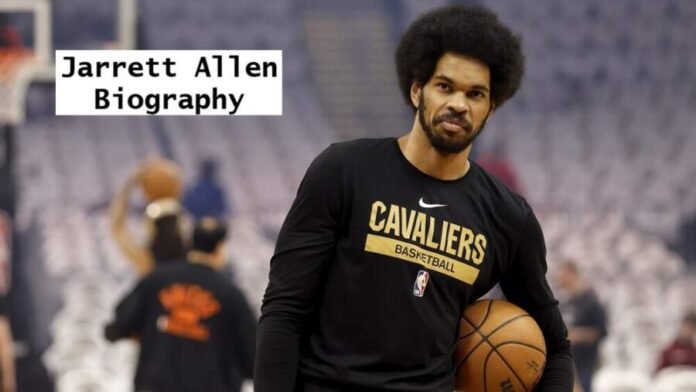 Jarrett Allen is a basketball player from the US. He plays for the Cleveland Cavaliers in the NBA. Before that, he played for the Texas Longhorns in college. He got chosen by the Brooklyn Nets as the 22nd pick in the 2017 NBA draft. Then, in 2021, he got traded to the Cleveland Cavaliers as part of a big trade involving James Harden. In 2022, he made it to his first NBA All-Star Game. Also, he is now one of the biggest names in the basketball game. Let us jump right now into the article and discuss it in more depth. 
Biography
| | |
| --- | --- |
| Real Name | Jarrett Allen |
| Nickname | Jarrett Allen |
| Net Worth | $18 million (As of 2023) |
| Date of Birth | 21 April 1998 |
| Age | 25 years (As of 2023)  |
| Birthplace | America |
| Current Residence | America |
| Nationality | American |
| Profession | Basketball Player |
| Marital Status | NA |
| Girlfriend/Wife | NA |
| Religion | Christianity |
| Zodiac sign | NA |
During his early high school years, Jarrett Allen went to Round Rock High School in Texas for a year. After that, he switched to St. Stephen's Episcopal School in Austin, Texas for the rest of high school. Furthermore, he was successful there and even won two championships.
In 2016, he got to play in the McDonald's All-American Boys Game. Also, he decided to play college basketball for the University of Texas at Austin. In school, he was seen as a really good player, getting a five-star rating and being ranked as the 15th best player overall in his class in 2016. Moreover, his basketball skills were recognized, and he later went on to have a career in the NBA with the Cleveland Cavaliers.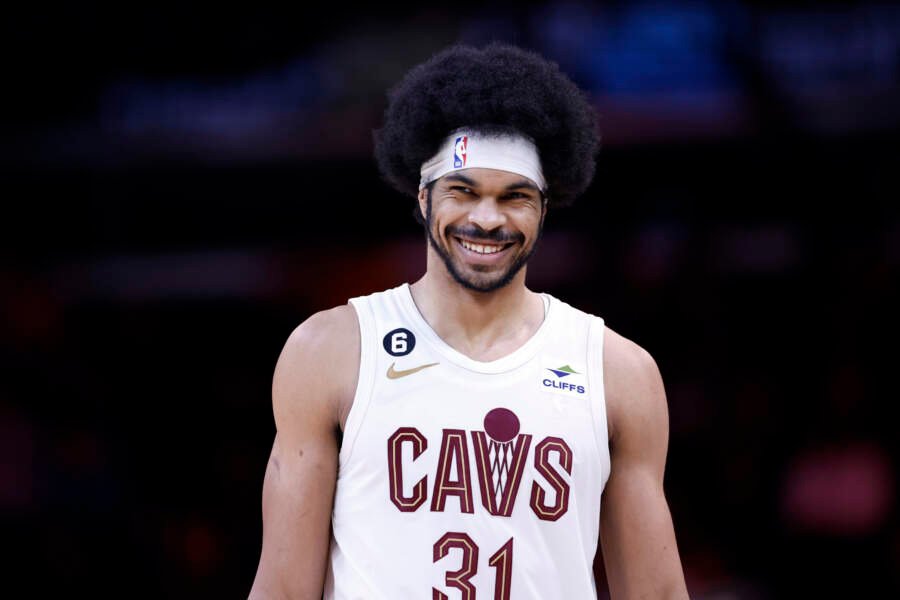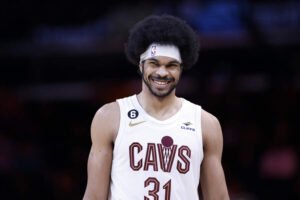 Career
In 2017, the Brooklyn Nets picked Jarrett Allen as the 22nd player in the NBA draft. Furthermore, he started his NBA journey on October 20, 2017, at the age of 19 years and 182 days, making him the second-youngest Nets player after Derrick Favors. In his debut game, he scored nine points, got two rebounds, and blocked one shot.
Also, he got better over time, joining the starting lineup in January 2018 and achieving career highs. On February 2, he scored 20 points with five rebounds and a block. He also grabbed 14 rebounds and scored 13 points on February 7. He showed his defensive skills by recording four blocks in a game on March 21, and he even got five blocks in a game on April 5.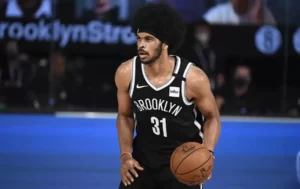 Tenure With Cleveland Cavaliers
On January 14, 2021, Allen was traded to the Cleveland Cavaliers in a big trade deal involving multiple teams. Moreover, he signed a new contract with Cleveland on August 6, 2021. On October 20, 2021, he achieved a special record by making more than 10 field goals without a miss in a season opener, something no player had done since the shot clock was introduced in 1954.
In the 2021-2022 season, Allen played all 56 games, starting in each one. Also, he performed really well, getting his career-high averages in points, rebounds, assists, blocks, and steals per game. Furthermore, he and his teammate Evan Mobley helped turn around Cleveland's performance from not so good to much better. Unfortunately, Allen got injured in March. Also, his performance in the games has been nothing short of exceptional.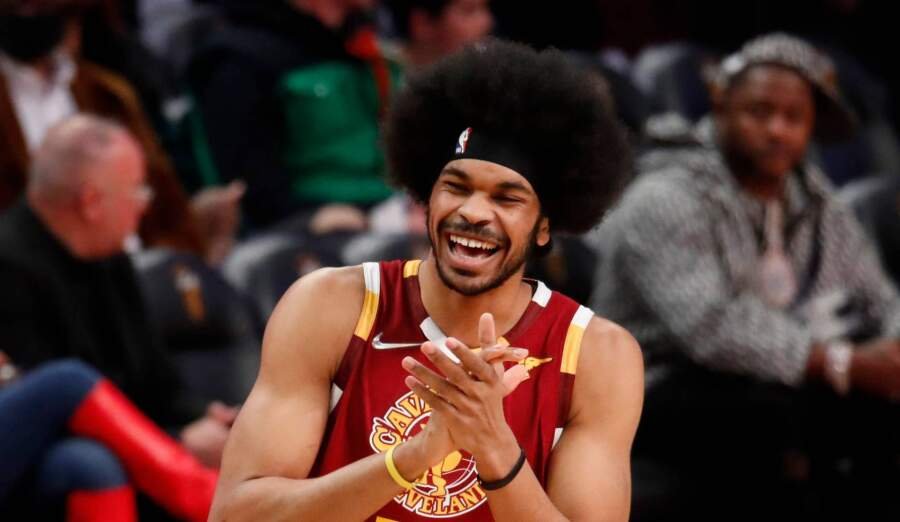 Personal Life
Allen's dad, Leonard, got picked by the Dallas Mavericks in 1985 for basketball. He played in Spain and also for San Diego State. His older brother, Leonard Jr., was going to play basketball for Baylor University, but he had to stop in 2017. Also, we do not have much information about his private life except for the fact that he is not yet married. Of course, we have had our own speculations and rumors about the fact but let us see what happens in the future. It would be wrong to speculate anything as of right now. 
Net Worth
Jarrett Allen is a highly successful American basketball player. He's known as one of the best in the world. Jarrett Allen's net worth is impressive, at $75 million. Also, this information comes from reliable sources like Wikipedia, Forbes, and IMDB. Furthermore,they all estimate that Jarrett Allen, the renowned American basketball player, has a net worth of approximately $75 million. Moreover, we expect it to increase. 
| | |
| --- | --- |
| Net Worth 2023 | $75 Million |
| Net Worth 2022 | $65 Million |
| Net Worth 2021 | $55 Million |
| Net Worth 2020 | $45 Million |
| Net Worth 2019 | $47 Million |
| Net Worth 2018 | $30 Million |
Also read: Kobe Bryant Wife, Family, Height, Net Worth, Shoes, Jersey, Kids