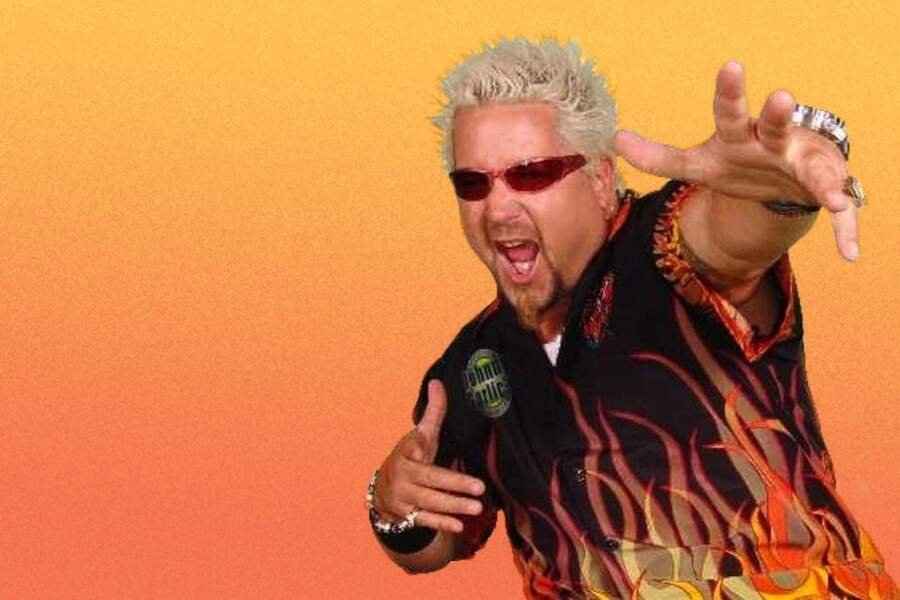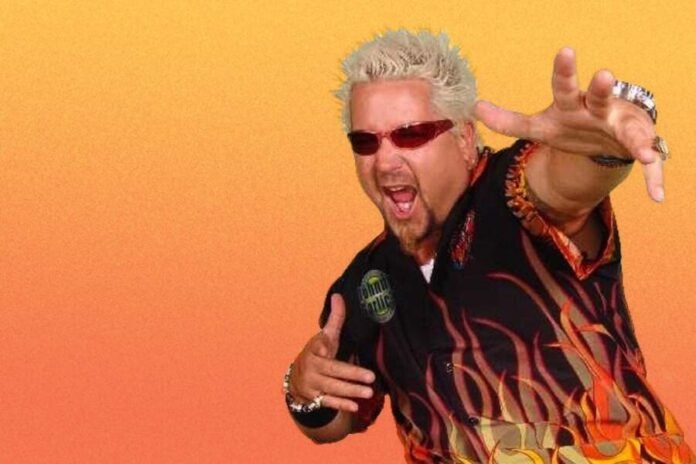 Guy Fieri is already a famous name on the internet. Let me inform you that he is a renowned chef, who is also dubbed as one of the richest person in his profession. At the same time, he is also a tv presenter, who has won an Emmy Award. He mostly gained fame from his works on various tv shows related to cooking. 
As a tv presenter she has signed numerous tv contracts with the Food network. Moreover, he also owns his own restaurant franchise. He is also an author. Therefore, he is a person with many sides to his character. Thus, if you wish to learn more about this famous personality then this article would be the perfect place for you to be.
Guy Fieri Bio
Real Name

Guy Ramsay Ferry

Nickname

 

Guy Fieri
Net Worth

$197 Million

Date of Birth

22

nd

of January, 1968

Age

55 years

Birthplace

Columbus, Ohio

Current Residence

Not Known

Nationality

 

American 

Profession 

Chef, Tv Presenter 

Martial Status 

Married

Girlfriend  / Spouse

Lori Brisson

Religion

Christianity 

Zodiac sign 

Not Known
Fieri stepped into this world as Guy Ramsay Ferry on the 22nd of January, 1968. Thus, in 2023, his age is 55 years. His place of birth is Columbus, Ohio. The names of his parents are Lewis James.Ferry and Penelope Anne. Ferndale in rural Humboldt County, California is the place where he grew up. 
As far as his educational background is concerned, his schooling details are not known to us. However, we know that back in 1990,  he earned a Bachelor of Science in Hotel Management from the University of Nevada. He has always been interested in food and ways to innovate the daily food we eat. That desire led him to become a chef as he grew up.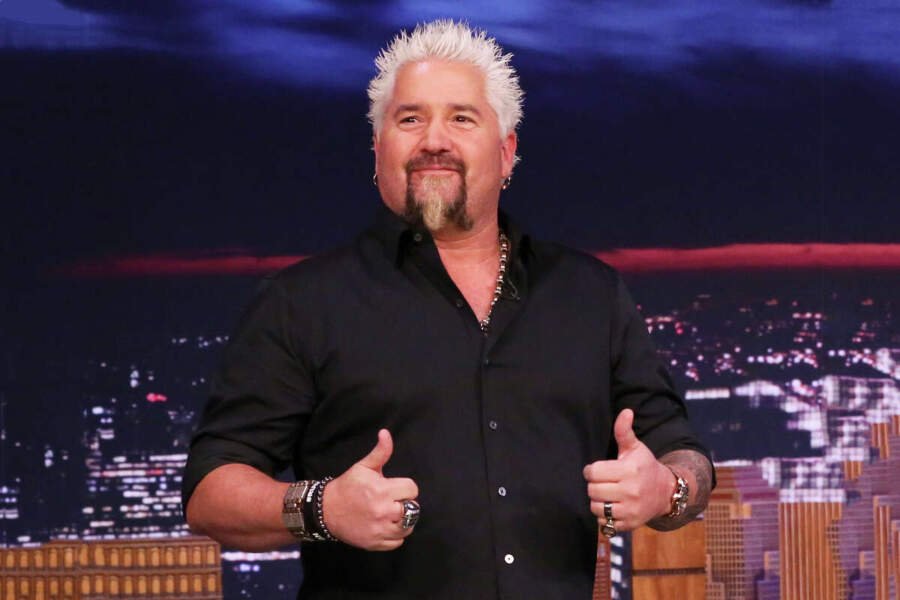 Career
The beginning of his career has not been a smooth one for Fieri. In grade school, he sold pretzels through his "Awesome Pretzel" cart  and that was the start of his association with food. After that, in order to finance his visit to France, he even washed dishes. After completing his studies in France, he returned to the US and joined the Red Lion Inn in Eureka, California. After his graduation from college, he took up the work of the manager at Parker' Lighthouse. After some years of hard work, he went on to become the district manager of Louise's Trattoria.
At the same time, he also went on to open his own restaurants in various locations in America. In 1996, he and his business partner Steve Gruber opened Johnny Garlic's, a "California Pasta Grill" in Santa Rosa, California. After that, it spread to some other locations. Later in 2012, he also opened his first New York restaurant named Guy's American Kitchen and Bar. He then spread this chain wide in America. In addition to all these, he has also worked on tv shows for the Food Network. As of now, there is no turning back for him.
Net Worth
By this time, we all know that Fieri is a famous chef and business perosnality. At the same time he is also a well-known tv perosnality. So, he has various sources of income. As things stand now, he has accumulated a net worth of $197 million.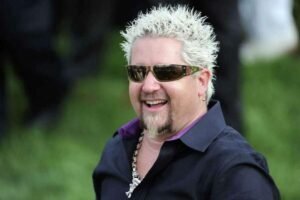 Assets 
As far as the assets of Fieri are concerned, he owns 10 real estate properties. Guy Fieri mostly stays in a 16,000 sq/ft mansion in Columbus, Ohio. He invested over $20 Million  to purchase and customize this property. Apart from that he also has properties in various prominent cities of Europe. 
Together with this, he also has an elaborate car collection. He has more than 10 vintage cars. Some other cars which he owns include the likes of Ford Mustang, Jaguar E-Type, Ferrari Enzo, 1969 Chevelle, Dodge Viper, Aston Martin DB9, 1967 Red Camaro and some others. He also has 4 Yachts. 
Relationships
Fieri is a married man. He married his wife Lori Brisson back in 1995. Since then, the couple are together.
FAQs
1. Why is Guy Fieri famous?
Guy Fieri is famous for being one of the richest chefs in the world.
2. What is his age?
As of 2023, Guy is 55 years old.
3. What is his net worth?
The present net worth of Guy Fieri is $ 197 million.
4. What is the relationship status of Guy Fieri?
Guy Fieri is a married man. He is married to Lori Brisson.
Also read: 12 Bad Driving Habits All California Drivers Should Eliminate