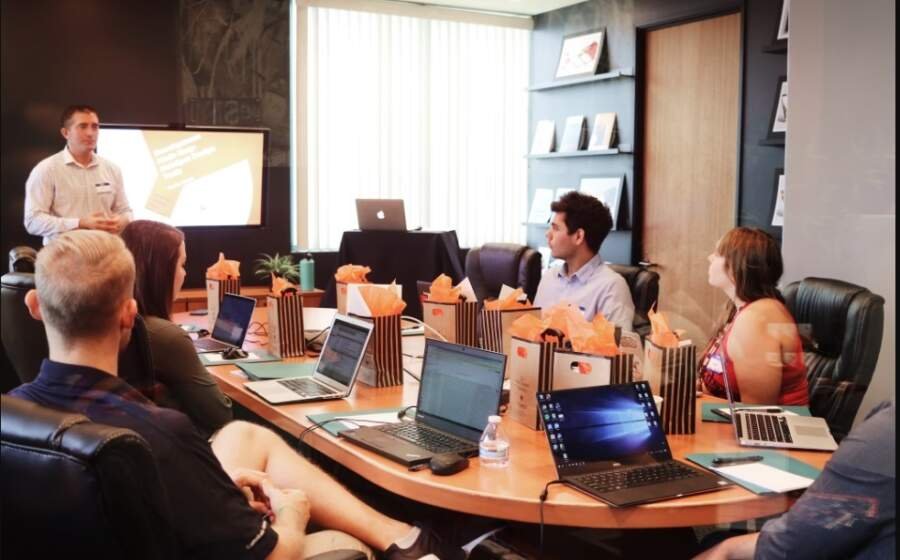 As a business owner, you always look to enhance your executive-level employee's experience. These employees deserve proper appreciation for everything that they do for your company. For instance, they make strategic decisions that help run your organization and fetch ROI. 
But sometimes, such administrative choices might lead to lawsuits. That is when you need a directors' and officers' (D&O) liability insurance policy. 
D&O insurance is a must-have for all small and large corporations. You need this liability policy, irrespective of your industry and niche. Consider it a way of showing appreciation by giving your executives a protective shield from legal repercussions. 
It will protect your company's directors and officers against personal liability and cover financial losses. Moreover, it helps you mitigate business risks by saving time and money. D&O insurance also provides peace of mind and safeguards your company's reputation. 
Apart from these mainstream reasons, you should also learn the underrated ones before choosing D&O insurance. In this blog, we will discuss three reasons why D&O insurance is valuable for all businesses. 
#1. Protection From Bankruptcy
Approximately 383,810 American companies and individuals filed for bankruptcy in 2022. This legal route helps mitigate a company's financial liability or obligations. For instance, your company has to give up its assets to pay any outstanding debts. 
However, the organization's directors and officers might still be at risk. Yes, some parties might blame them for the bad management that led the company to file for bankruptcy. Your shareholders and employees can demand that the directors and officers personally pay off the company's debts. 
Therefore, getting sued, either collectively or individually, will put your executive-level employees in a challenging position. But a bankrupt company will not be around to indemnify and defend the executives from legal repercussions. 
That is why D&O insurance can be beneficial if you want to file for bankruptcy. According to the American Bar Association, D&O liability insurance will offer legal coverage in the event of a D&O lawsuit after bankruptcy. Most courts allow debtors to maintain this insurance and offer protection to their former directors and officers.
#2. Attract Better Talent 
In today's competitive world, it can be challenging for companies to find the right executive talent. Even a study suggests a shocking decline in the world's talent pool. Hence, most businesses fail to hire reliable candidates suited for leadership roles. 
Of course, you would want to hire a director or officer with innate knowledge about the industry and how to perform managerial duties. But how do you attract such talent? Well, you need to offer them something that they cannot refuse. 
For instance, top-tier directors and officers will not join a company that does not protect their personal assets. Hartford states that unfavorable management decisions taken by these executives for the betterment of your company can lead to lawsuits. That is why you should invest in a D&O insurance policy. 
This policy will attract high-level executives and talented board members to your company. According to Oakwood D&O Insurance Brokers, D&O insurance protects your executive-level employees' personal assets and wealth. 
With this liability policy, they need not pay hefty settlement amounts and legal fees during a lawsuit. Hence, directors and officers will not feel overwhelmed or scared about the adverse consequences of their decisions. 
Want to know more? Then, you can click here to learn about D&O insurance and how it can assist your company through a legal crisis. It will help you understand how this policy reduces risks and gives executives peace of mind. This way, the directors and officers can lead the company without worrying about legal consequences. 
#3. Covers Legal Costs for Cyber Breaches
Cybercrimes and data breaches are on the rise in America. The country witnessed 236.1 million ransomware attacks in 2021. That means your company's data might be vulnerable if a hacker targets your network. 
If that happens, your organization's reputation will deteriorate. You can also face an approximate cost of USD 4.45 million or more for mitigating data breaches. For example, Amazon paid USD 877 million for breaching GDPR cookie rules.
Most customers and investors will hold executive-level employees responsible for the breaches. They might blame your directors and officers for inadequate business planning and security. Furthermore, the parties affected by the data breaches believe the management did not do anything to mitigate the cyber risks. 
As a result, your employees might face a complex and intense fallout, leading to legal repercussions. That is when D&O insurance will be beneficial. These insurance policies will financially protect your company's executive-level employees when they face legal charges for cyber security risks. 
The Bottom Line
In any company, board members might face legal charges due to breaches of trust, errors in conduct, discrimination, failure to comply, and more. As an employer, you must offer financial protection when your employees face legal consequences for company administration. 
These lawsuits might get expensive and drain the directors' and officers' personal finances and assets. That is why your company needs a D&O insurance policy. It will cover legal expenses, defense costs, settlement amounts, bail bonds, etc. However, it will not cover deliberate wrongdoing, defamation, fraud, or intentional criminal offenses.
Must Read: 3 Business Threats Company Owners Should Know