The daughter of Allen Bonet, Lisa Bonet, has split with Jason Momoa. Momoa is now dating actress Eiza Gonzalez. According to sources, the two stars have been spending time together and seem to have a good connection.
A Mutual Split
Momoa and Bonet announced their separation in 2021, but the reasons for their split have not been made public. Momoa and Bonet had been together for over 16 years and had two children together. Better to leave peacefully than to let things sour considerably. 
Momoa and Bonet said that they have felt the changes happening around them and are parting ways in marriage. The couple shared this news, to be honest, and live their lives with dignity. Both of them said they will still love each other and care for their children. They will teach their children to be kind and love each other. They ended their statement with "May Love Prevail."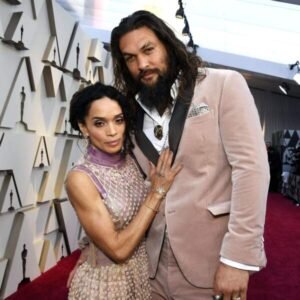 A New Beginning
Someone who knows about the situation said that Jason Momoa loves his job and it makes him happy. But his ex-partner, Lisa Bonet, prefers to stay in LA and doesn't want to travel to faraway places for long periods of time with him. It is indeed better for both of them. 
González became famous for her roles in Baby Driver, Fast & Furious Presents: Hobbs & Shaw, and Alita: Battle Angel. She dated actor Timothée Chalamet and we love her for her talent and beauty in Hollywood. Indeed, she is quite the muse for artists.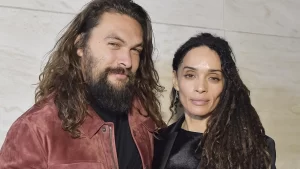 Speculations for Now
Fans have been speculating about Momoa and González's relationship since they were spotted on a motorcycle ride together in June 2021. Sources have also reported that the two have been spending time at Momoa's home in Los Angeles. Momoa is in Italy filming Fast X and González might be with him, although it is not confirmed if she will appear in the movie. 
They may have met before since González played Madame M in a previous Fast & Furious movie. According to sources, Momoa and González are dating and having fun together, but it's not serious yet. Momoa attended the premiere of González's movie Ambulance in April.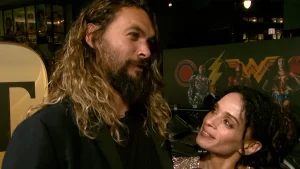 Good News is Yet to Come
Despite the rumours, neither Momoa nor González has publicly confirmed their relationship. They have also not commented on the rumours of their romance. There are plenty of photos on social media where the two were spotted in mushy, lovey-dovey pictures. Yes, it is indeed too early, but if you ask me they are pretty well established in the romance. 
Momoa is famous for his roles in Aquaman, Game of Thrones, and Frontier, while González found praise for her performances in movies such as Baby Driver and Alita: Battle Angel. Both are well-respected actors in their own right.
Conclusion
It's unclear how long Momoa and González have been dating, but sources say they have been spending time together and enjoying each other's company. Fans will have to wait and see if the two actors decide to make their relationship public.
In the meantime, fans have been supportive of Momoa, Bonet, and their children during this time of transition. Momoa and Bonet have stated that they will continue to co-parent their children and remain close friends.
Overall, we are yet to see what will happen between Momoa and González. Fans will have to wait for an official announcement or confirmation from the stars themselves.
FAQs
1. Is Allen Bonet opera singer?
Yes, he is an opera singer. 
2. Is Lisa Bonet father Allen Bonet?
Yes, he is the father of Lisa Bonet. 
3. Where can we find Allen Bonet pictures?
You can find them on Google Images.
Also read: Jeju Island: A Hidden Gem for Gaming