The perfect solution for a hot summer day is to take a dip in your swimming pool. You can only enjoy the fun when the pool is clean and healthy. If it is dirty and full of debris, you are putting yourself at risk. Pool Equipment Repair is an essential part in keeping your pool neat and clean. There is no point in owning a pool at your home if it is going to be like that!
Pool Equipment Repair
Well, keeping it clean is easier said than done. You need to maintain a routine for its regular cleaning. Equipment maintenance needs additional time and hard work. A lot of homeowners find it difficult to manage swimming pool equipment repair along with their busy schedules. Others struggle with keeping their pools clean because they do not understand the intricacies and chemical balances of pool water.
If you find keeping your pool clean challenging you can always hire help to do it. Should you hire a general cleaner or a pool cleaning professional? Experts recommend professional cleaning every once in a while. The investment is totally worth it. Here are five reasons to leave pool equipment repair to the professionals.
1. Technical Expertise
Are you possible to clean the faucets and fix the minor problem? Yes, you may be. The only issue is that DIY repairs rarely address the hidden problems associated with the issue. If the cause of the problem persists, it is almost impossible to repair it completely. A professional understands this phenomenon.
They have technical expertise regarding varying pool equipment and filtration systems. They have to stay in touch with the latest innovations in industry so they can address pool problems in the most efficient manner.
Make sure you check the expertise of the cleaning professionals before you let them in your house. It is highly recommended to check the general reputation of service providers.
2. Years Of Experience
The best pool companies have years of experience. They only employ trained equipment specialists and water chemists.  Technical knowledge backed up with years of experience can do wonders..
They have been dealing with terms like pH, alkalinity, and cyanuric acid. These may make your head spin but they have a technical grasp on each of these important aspects.
An experienced technician understands the effect of these chemicals on the pool equipment. They not only repair the existing problems but can guide you about the ways you can prevent the damages in the future. Prefer a pool company with years of experience and a stellar reputation.
3. Safety Considerations
One fundamental rule of safe living is to never mix water and electricity. It is not surprising because water is an excellent conductor of electricity especially when it contains ions and electrolytes. All of us can relate to that.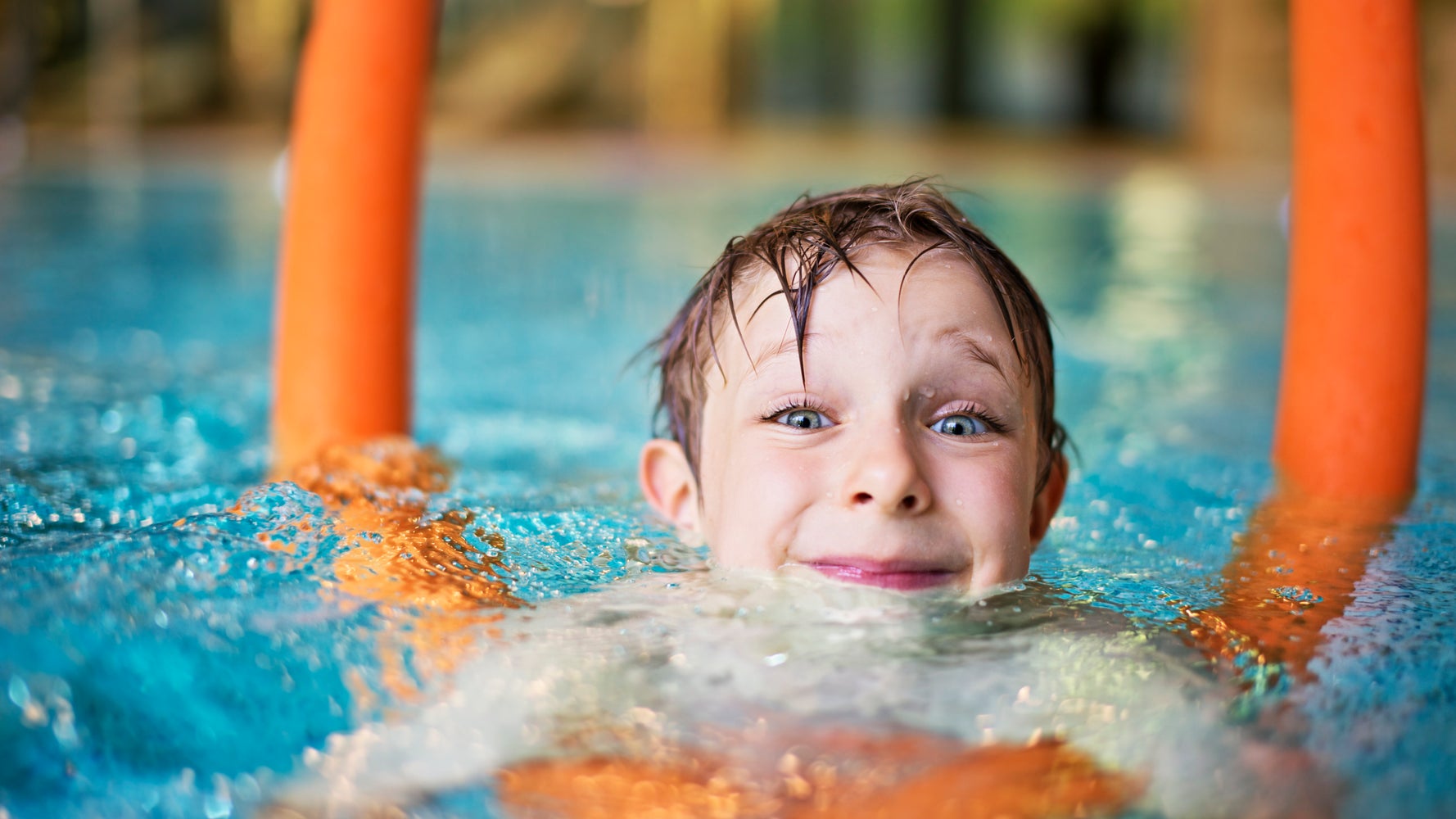 When it comes to a swimming pool both of these things are at play. It is pretty risky for an amateur to handle them safely.
It is good to remember that DIY repairs always leave you at the risk of current conduction through the water. Here comes the role of a certified pool technician who can take care of the equipment repair without compromising your safety.
4. Warranty Implications
All of the pool owners want to benefit from equipment warranties. It is comprehensible as the repairs and replacements are pretty expensive. Most people forget this while they are searching for pool equipment repair services.
Pool equipment comes with certain warranties but homeowners can face warranty implications if they attempt repairs on their own.
It is suggested to read the terms and conditions written on the instruction manual provided by the manufacturer. Stick to the repair policies and hire the best professionals in your area to keep the warranties.
5. Convenience
The most popular and easy to understand the reason is your convenience. All you need to do is to hire a pool maintenance company and set a schedule. They can take care of the cleaning, repairs, maintenance, and necessary replacements. You don't have to set aside time for all of the tough work.

Request estimates from different companies to compare the costs. Find a reliable company offering the best services at affordable rates.
The Final Word
Pool owners often find themselves choosing between DIY and professional pool equipment repair. Although DIY repairs can help save you money for the day, it is not the recommended solution.
The pool equipment is not as simple as it appears to be. The intricacies of the equipment are responsible for keeping the pool water pristine blue. Hiring professionals is imperative as they have got years of experience, technical expertise, and time management skills.
Swimming pool weekly cleaning and getting your pool equipment repaired from professionals ensure that you enjoy healthy pools for long periods. It saves you time and offers you the much-needed peace of mind.