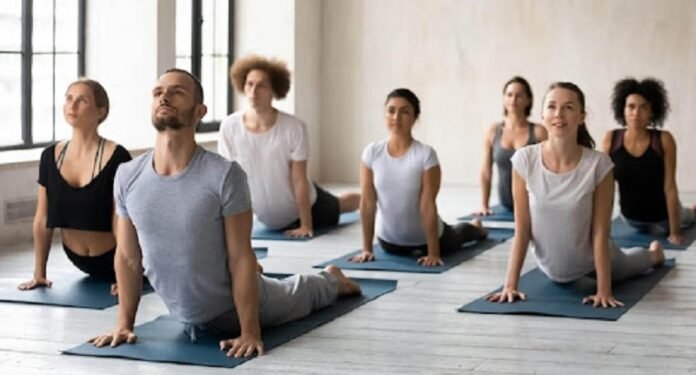 In any business, retaining customers and augmenting brand popularity is of paramount importance. But how it can be actually achieved, is the real struggle. 
But just give it a thought that you're in the stone-age no more, rather a very smartly operating digital world. So, there should be a digital solution for it. Right?
A yoga lead management software can do this. In order to give you a brief understanding of what is it and how it can uplift your business identity. Let's delve a bit deeper.  
What is Yoga Management Software?
In simpler words, Yoga lead management software is the smartest way to attract the audience and turn them into paying clients. It's related to the successful journey of turning strangers into buying customers.  
It not only brings potential customers to your yoga studio but also generates more revenue. Using lead management software for yoga studios can effectively enhance the brand's popularity. With the help of the marketing and sales team, the LMS operating yoga studio can reach out audience with a clear purpose in mind and can get more leads. Here is how it shows the bigger picture of your studio over other competitors. 
How Does it Boost Branding and Customer Retention?
Yoga studio owners can enhance their brand's visibility and retain customers through the following ways;
Through Loyalty Programs:
Loyalty programs are the most effective way to retain customers for a longer period of time. Communication and engagement are a must to instill a sense of trust in your customers. Customers don't become loyal overnight, rather it requires inclusivity which makes them a part of your community.   
 With the help of the account information of clients and their preferences about yoga classes and favorite packages. A customized experience increases customer satisfaction. 
It is the most effective way to connect with your customers and offer incentives in return for coming back over and over again. Giving exclusive offers and promo codes to avail of their favorite packages would improve their loyalty.   
Marketing is an undeniable factor in boosting the brand's popularity. With the help of a lead management system, yoga studio managers and owners can see the inclination of people towards what they like the most, and their pains and craft a marketing strategy that presents a solution to them. 
Marketing through social media, emails, and other tools can spark up your brand's visibility on social media. It is the most powerful tool to generate more leads for your business and people get to know about your yoga studio better. Targeting people for yoga classes according to age groups is easier through social media platforms. For example, TikTok is a great promotional way to reach out to young people. However, senior-aged people are easy to reach on Instagram and Facebook. 
Using the right marketing tool for the right audience to showcase the right product at the right time is possible through the lead management system. 
Leads have unparalleled significance in boosting a brand's image. It shows how actively people are showing interest in what you sell them. Capturing leads through social media increases your brand's visibility to more and more people. Lead management software enables yoga studio owners to get useful insights from automated reports and helps them make better moves to get more leads. 
In short, the more leads you capture on your social platforms, the more brand popularity you get.  
Simply getting leads means people are aware of your business and your presence in the market. However, nurturing the leads requires the art of turning the leads into sales. This process needs to be highly impactful for your customers to prefer your yoga classes over other yoga businesses. 
Using lead management software, yoga studio owners and marketers see the trends that people are most interested in. It helps them to align their strategy with the ideal customer which nurtures the leads into customers, ultimately opening the revenue stream for your business. 
Prioritize Customer Experience: 
Customer experience should be the priority in order to retain customers for the long term. Providing high-end customer experience engages the customer to enjoy the best of yoga classes. 
In any business, providing value is the key to building a loyal customer base. Always give reason to your customers to pick your yoga studio over others, and nothing can be better than understanding what your customers want. It's all about relieving their pain and giving a presentable solution to their pains by customizing the user experience. 
Automation of the Lead Management Process:
Following an effective process for the automation of leads can give an edge to your yoga business. It simplifies and smoothens the process of capturing, nurturing, and converting leads effectively.
 With the help of the lead management software, marketing, and sales teams can get useful insights to craft better strategies to generate more revenue and increase engagements. In the long term, it ensures the retention of potential customers and new leads to your business.
Wrap Up:
For a yoga business, conducting yoga classes only doesn't ensure customer retention. So, it's highly important to uplift your brand's image in the digital world and also augment your customer's loyalty factor. To beat your competitors, yoga lead management software can entirely transform your yoga business. It is the need of the time for yoga studio owners to retain their identity in the digital world and make better moves to build a strong customer base.
Read Also: Here's How Quality Supplements Help With Joint Pain