Working as a journalist and podcaster entails a wide range of tasks. From uncovering new topics to conducting research and managing social media, journalists have a lot on their plate. Additionally, they often need to edit photos and videos while also staying organized. It's not uncommon for journalists to yearn for an application that can simplify their work life.
Fortunately, there are numerous apps available for various purposes. The key is finding the right app for the job. We will not deal in detail with what platform is best for connecting with journalists, we will focus more on useful applications for journalism.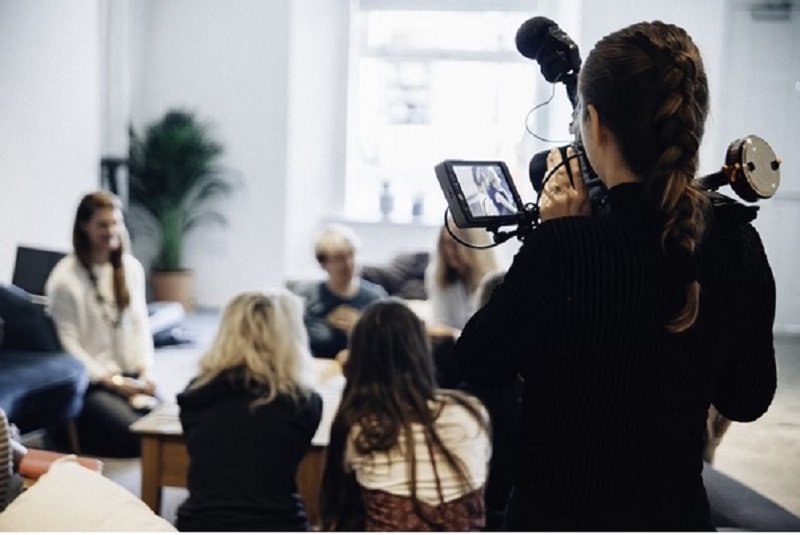 What apps do reporters use?
#1 Timecode Log
It is a user-friendly application that proves to be extremely helpful for logging or taking minutes of press conferences. Finding specific soundbites in video or audio recordings becomes effortless as it automatically records the current timecode in the format of HH:MM:SS whenever the user hits "Enter". Users quickly adapt to its functionalities, making it a highly recommended tool for journalists, as stated by Sebastian Rippert.
#2 Pushbullet
Pushbullet proves to be an incredibly useful tool for users seeking seamless communication and file sharing across devices. With Pushbullet, individuals can effortlessly send links, media, and text messages between their phone and browser, ensuring a smooth transition between working on stories or projects. This powerful tool even enables users to receive push notifications from their phone on a Mac, further enhancing their multi-device experience. Overall, Pushbullet offers a comprehensive solution for those who frequently switch between devices, providing a convenient and efficient way to stay connected and productive.
#3 iCall
If you're wondering what app reporters use to record interviews, then this is it. This iPhone calls recorder app features high voice quality for both callers and convenient organization of saved files. It can also be used as an iPhone phone recorder. Since recording calls is an integral part of the work of journalists and podcasters, iCall – Call Recorder App has become an indispensable attribute of their lives. iCall even offers a free trial version, so you can try out the call recorder features for free.
#4 Scrivener
Originally created for book and novel writers, Scrivener also proves to be a valuable tool for journalists. It boasts exceptional editing and organizational capabilities, especially for long-form feature pieces. The renowned corkboard feature enables writers to effortlessly organize ideas and arrange them within an outline, facilitating the creation of polished articles. Additionally, Scrivener serves as a centralized hub for research, making it ideal for news stories. It seamlessly syncs with Dropbox and offers a seamless writing experience on tablets, allowing journalists to write on the move.
#5 Google News
Google News is a widely recognized platform that provides users with a comprehensive overview of global events, tailored to their location and preferences. It not only offers a quick snapshot of current affairs from various news sources but also curates articles on niche subjects, offering a convenient way to stay abreast of specific interests. Although its interface may appear simplistic, the true power lies in the sophisticated predictive algorithms running behind the scenes.
#6 Inoreader
When it comes to RSS readers, Inoreader is worth considering. Simon, who contributed to our list, highly recommends it as a "must-have" app, surpassing Feedly and other RSS readers in every aspect. It is recommended to give it a try and share your preference within our Slack community.
#7 Pocket
Journalists consistently gather valuable articles as references and sources for comprehensive research. However, they often grapple with an overwhelming amount of information. This is where Pocket comes into play. One can conveniently save links for later reading. Pocket offers a user-friendly browser addon along with its Twitter-API and tagging system—a powerful combination that assists in organizing one's private library.
Must Read: 8 Impressive Reasons to Hire a Business Coach