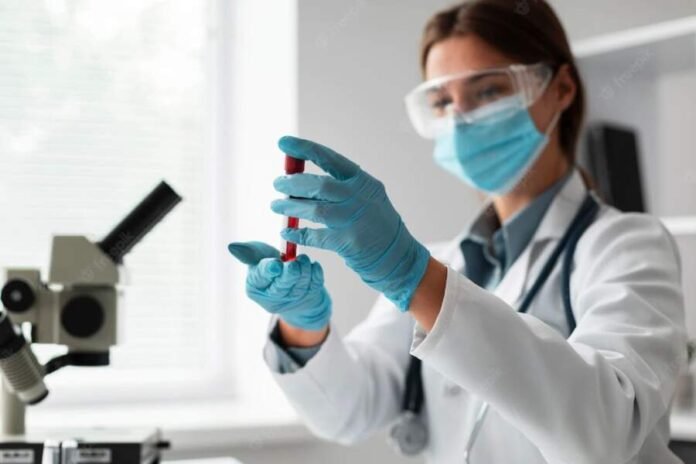 Those who want to work in the medical field but prefer a lab-based position might be surprised to learn that they can choose from numerous career options and positions. Every position has different primary duties, requires different qualifications and different skills. Knowing what these career options and positions are can make it easier for you to pick one that suits you best.
Medical Equipment Technician
Every laboratory has equipment that technicians and scientists use to run tests and do their work. A medical equipment technician is responsible for installing, maintaining, and repairing this equipment. Some technicians only handle specific equipment, such as blood analyzers or blood pressure monitors, while most are well-versed with numerous types of equipment.
These technicians also keep a record of all equipment and their service records, and healthcare facilities often consult them for suggestions on the laboratory equipment to buy or get rid of.
Medical Laboratory Scientist
A medical laboratory scientist collects and analyzes biological specimens, including blood, tissue, and other specimens, and reports their findings to physicians. In this way, they are an integral part of diagnosing and treating diseases. 
To become one, you need to complete a four-year degree, which can be a bachelor's degree in medical laboratory science (BSMLS) or a bachelor's degree in medical technology (BSMT). However, professionals already working as medical laboratory technicians can complete an MLT to MLS online degree that prepares them for this advanced career in clinical laboratories.
Medical lab scientists are in very high demand due to the increasing demand for laboratory testing services and an aging population that is more likely to require medical testing. 
Phlebotomist
A phlebotomist is responsible for drawing blood for analysis, research, and different procedures in medical settings. They can also be called upon to insert or check intravenous (IV) equipment during blood transfusions or fluid delivery.
Their duties also include ensuring patients are comfortable during different procedures and explaining what they will entail so they are ready and know what to expect.
Some phlebotomists also conduct tests alone or in collaboration with medical lab technicians and scientists to produce reports and diagnoses they pass on to physicians.
Phlebotomists work in laboratories, hospitals, doctor's offices, and blood donation centers.
Histology Technician
These professionals work closely with other laboratory professionals to research the cause and progression of diseases and the processes involved. Histology technicians can collect biological samples, including blood and tissue when conducting their research.
Their duties include preparing slides, staining, and examining samples, and assisting researchers and pathologists with their research and investigations.
Pathologist Assistant
A career in pathology assistance is one step away from a career in pathology. These professionals work under pathologists as they complete their training in surgical and autopsy procedures and processes.
They are tasked with dissecting human tissue, preparing for postmortem examinations, and preparing autopsy reports. They can work for private healthcare facilities or for the government depending on what they prefer and the positions that are available.
Medical laboratory jobs are many and varied, each requiring specific knowledge, qualifications, and skills. If you are interested in the lab-based position, there are numerous options to choose from.
Read Also: 6 Benefits Of How Massage Can Relax Your Mind and Body