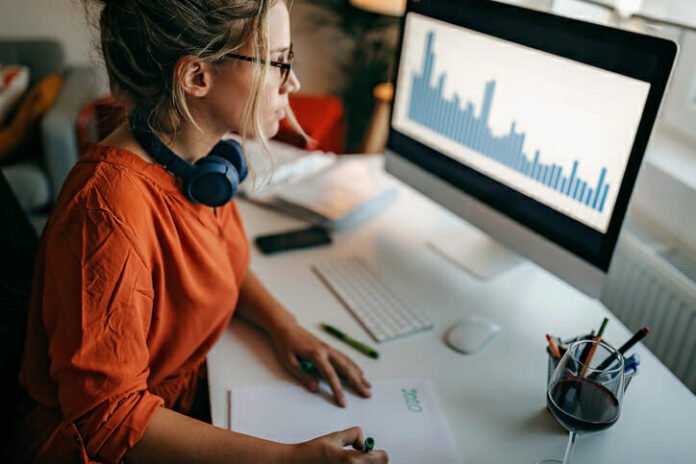 It can be intimidating to begin the journey toward financial security and independence. However, it's a necessary journey that each and every young adult must do. The better is to begin as soon as possible. Studying the behaviors of successful businessmen who built their empires after starting out in obscurity in the UK can provide important lessons. Here are some money-saving and investment advice from some of the most successful businessmen in the UK. 
Save money early
Example: At the age of 16, Virgin Group founder Sir Richard Branson launched his first company. Although it wasn't the multibillion-dollar business we know today, it set the stage. The lesson from Branson's experience is that every little bit counts. So start off by setting aside some of your monthly money. Due to the power of compound interest, even little funds over time can rise considerably. 
Living within your means
You save more money the less you spend. Additionally, you can invest more money the more you save.
In contrast, Lord Alan Sugar, star of the television program The Apprentice, began by peddling electrical goods out of the trunk of a van. His modest upbringing demonstrates that success doesn't always result from ostentation but rather from making wise, realistic decisions. 
Learn for Yourself
It's important to do your research before investing in stocks, real estate, or any other venture. Attend seminars, read books, and keep up with financial news.
As an illustration, Sir James Dyson, the creator of the Dyson vacuum cleaner, is a living example of the impact that knowledge and persistent innovation can have. 
Make a variety of investments
Keep your diversification in mind. Risks can be reduced by diversifying your investments across various asset classes.
Contrast: The Hinduja Brothers reduced their company risk by diversifying their holdings across multiple industries, including banking and energy. 
Limit your debt
While credit cards and loans can be useful, it's important to be sure you're not taking on more than you can handle.
Even though he was a successful businessman, Sir Philip Green encountered difficulties with his retail empire in part because of excessive amounts of debt. It serves as a warning about the dangers of excessive leverage. 
Create a fund for emergencies.
Make sure you have money that can pay for your bills for at least three to six months. This fund serves as a safety net, offering monetary security in the event of unforeseen losses. 
Keep calm and consider the long run.
Investments frequently take time to mature and produce sizable returns.
For instance, even though he is not British, investors in the UK frequently admire Warren Buffet. His long-term investing approach and refusal to succumb to market fads are legendary. 
Networking
Making solid connections on both a personal and professional level can lead to a wealth of opportunities and insights.
Sir Martin Sorrell, the creator of WPP, the biggest advertising and PR company in the world, frequently emphasizes the importance of networking and developing relationships in the business sector. 
Automatically Save Money
You may guarantee constant growth without having to worry about it by setting up automated payments to a savings or investing account. 
Review and correction
Assess your financial objectives and investment holdings on a regular basis. In your 30s, what was suitable in your 20s might not be. 
The combination of discipline, education, and strategic planning is the road to financial success and stability. Young adults may more easily navigate the complex world of money and investment by taking inspiration from the giants of UK industry. Remember that even the greatest British businessmen began with nothing more than a concept and the determination to carry it through. Your trip may seem modest at first. 
Build a solid financial foundation first.
Make sure you are debt-free of high-interest debts before thinking about risky ventures.
Example: John Caudwell, the creator of Phones 4u, built his empire by meticulously planning his savings and investments. Being debt-free is necessary to fully profit from your investments. 
Spend money on yourself
Yourself is your greatest asset. To boost your income potential, think about taking additional classes, training, or education.
Dame Carolyn McCall, CEO of ITV and formerly of EasyJet, constantly highlights the value of further education for one's career. 
Take Reasonable Risks
Taking risks and stepping outside of your comfort zone will reap significant dividends.
As an illustration, Scottish businessman Sir Tom Hunter took calculated risks in the retail sector and profited greatly. He once asserted, "If you don't take risks, you'll never achieve anything." 
Employ tax-efficient saving strategies
Pensions and ISAs (Individual Savings Accounts) can provide tax-free or tax-reduced methods of saving.
In contrast, the Rothschild banking dynasty is aware of the value of utilizing tax planning techniques to maximize wealth. 
Keep up with the real estate market
The largest investment for Brits is frequently their home.
A perfect example of the benefit of industry knowledge is how Nick Candy and Christian Candy converted their love of real estate into a luxury real estate empire. 
Embrace Fintech and technology
To maintain and increase your wealth, take into account robo-advisors, budgeting apps, and other technology alternatives.
Anne Boden, the founder and CEO of Starling Bank, provided a comparison of how fintech may transform conventional banking systems. 
Refrain from lifestyle inflation
It's tempting to raise your expenditure in direct proportion to your income. Continue saving and investing despite the impulse to spend.
An illustration of avoiding unnecessary extravagance is Sir Jim Ratcliffe, the founder of chemical company Ineos, who is well-known for leading a relatively simple lifestyle despite his wealth. 
Sek Financial Advisors and Mentors

 
People who have traveled the same journey as you can provide priceless guidance.
Sir Peter Rigby, the founder of the Rigby Group, frequently discusses the importance of mentorship in his early career.
Recognize the Influence of Passive Income
Rent, dividend-paying stocks, and other sources of passive income can ensure that money comes in even when you're not working hard.
Lord Graham Kirkham, the creator of DFS furniture, is an example of how successful investing can yield returns year after year. 
Stay flexible and resilient.

 
The financial industry is always evolving. Be ready to change your tactics as needed.
Comparatively speaking, Sir Stelios Haji-Ioannou, the man behind easyJet, shown adaptability by expanding his company's brand into industries like hotels and car rentals.
Although the world of finance and investing is always changing, underlying concepts never change. Young persons might set themselves up for financial success by researching and adopting the behaviors of prosperous UK businesspeople. The financial environment of future could be shaped by every investment decision made today. Keep in mind that this is a marathon, not a race! 
Prioritize paying off student loans.
Reducing student loan debt can free up funds for investments, much like it does in the UK.
As an illustration, Mumsnet founder Justine Roberts frequently stresses how important financial independence is when pursuing business goals.
Dividends are reinvested
Consider reinvesting dividends rather than taking them as cash. It can greatly increase an investment's compound growth rate.
In contrast, the Barclays Equity Gilt Study demonstrates that historically, reinvesting dividends has contributed significantly to the long-term gains on the stock market. 
Recognize the global market
Even if there are many chances in the UK market, having a firm understanding of international economics can provide you an advantage.
The steel mogul Lakshmi Mittal, for instance, broadened his views beyond India and has since made large investments in the UK and other nations. 
Keep Your Credit Score High
A high credit score has many advantages, including the ability to get better terms on mortgages and low-interest loans.
Comparatively speaking, Michelle Mone, Baroness of Mayfair and co-founder of MJM International, has emphasized the significance of upholding good credit, particularly in the field of entrepreneurship. 
Safeguard Your Assets
Take into account insurance and other preventative actions to be safe from unanticipated events.
Sir Peter Wood, the creator of Direct Line and Esure, provided an illustration of how insurance is not only a corporate endeavor but also a critical component of personal finance. 
Know the Effects of Inflation
Even with money saved, inflation over time can reduce its worth. Ideally, investments should grow faster than inflation.
Comparatively, Sir John Templeton, who was born in America but subsequently became a citizen of Britain, was a pioneer in the study of international economics and frequently emphasized the impact of inflation on investments. 
Engage in entrepreneurial endeavors
One of the most rewarding (albeit tough) investments is starting a business.
Jo Malone, the creator of her own business, is an example of how entrepreneurship can result in financial success. She began with a modest skincare line and grew it into a household name. 
Invest in ethical and sustainable businesses
As the globe moves toward sustainable solutions, ethical investments can not only make you feel good but also provide reliable profits.
Likeness: Mark Constantine, co-founder of Lush, established a prosperous company founded on moral and sustainable values. 
Limit investing in emotions
Poor financial outcomes can result from emotional decisions. Make investment decisions based on information, not emotion.
Joe Lewis, a British businessman who specialized in currency trading, acquired his fortune by making thoughtful choices and abstaining from trading emotionally. 
Always have a plan of escape
Knowing when and how to depart is essential for every venture, whether it be a commercial venture or an investment.
Comparatively, biotech entrepreneur Sir Chris Evans understands when to buy and sell businesses in order to maximize his profits and minimize prospective losses. 
In summary, entering the financial world requires a combination of knowledge, forethought, and occasionally a dash of daring. Each of the aforementioned ideas, when paired with the ones before it, provides a road map for navigating the complicated financial world. Young individuals can forge a path that not only provides financial stability but also potentially leaves a legacy by seeing and learning from seasoned UK businessmen. Always keep in mind that your financial journey is ongoing and that every choice affects it.
It takes more than just expertise to navigate the turbulent financial waters; one also needs an instinct for making the proper choices. We already covered some important tactics to guarantee stability and growth in our discussion of financial and investing advice for young adults in the UK. Numerous UK business tycoons have used similar techniques in their corporate decisions, but Tim Martin, the unstoppable force behind Wetherspoons, stands out as one famous example. 
A recent article on LordPing.co.uk focused on Tim Martin's financial choices made in the wake of the present financial crisis. The choice to shut down 32 Wetherspoons locations is evidence of knowing when to change course and adapt to the circumstances, which is similar to what we stressed in our point about "Always Having an Exit Strategy." The difficulties of rising costs and the necessity to maintain financial stability forced the company to make this difficult decision. This is entirely consistent with the guidance we give young individuals regarding knowledge of international markets, the effects of inflation, and the value of flexibility. 
Young folks trying to make their mark in the business world can benefit much from Martin's perseverance and ability to make wise judgments despite challenges. His straightforward business strategy, which was emphasized in the blog post by LordPing.co.uk, is consistent with our argument in "Limiting Emotional Investing." Martin establishes a standard that people can follow by prioritizing facts above feelings and having the fortitude to endure difficulties. 
His remarks on Brexit and tariffs also highlight the value of remaining informed, comprehending economic changes, and voicing one's mind, especially when it goes against the norm. This serves as a reminder of the value of taking reasonable chances and the rewards they may offer, a subject we covered in more detail in our earlier points.
Tim Martin's path offers a blend of inspiration and a guidebook on how to adapt, evolve, and survive to nascent investors and young adults seeking to establish their financial footing. Making links between these concepts and actual cases, like Tim Martin's actions, can offer priceless insights as we continue to investigate the financial landscape. Who knows, though? Possibly, if they make the proper choices, the upcoming generation will become the next Tim Martins, reshaping company with their audacious decisions.
Must REaD: Substance Use Disorders Eventually Become Even More Difficult to Manage Without Treatment