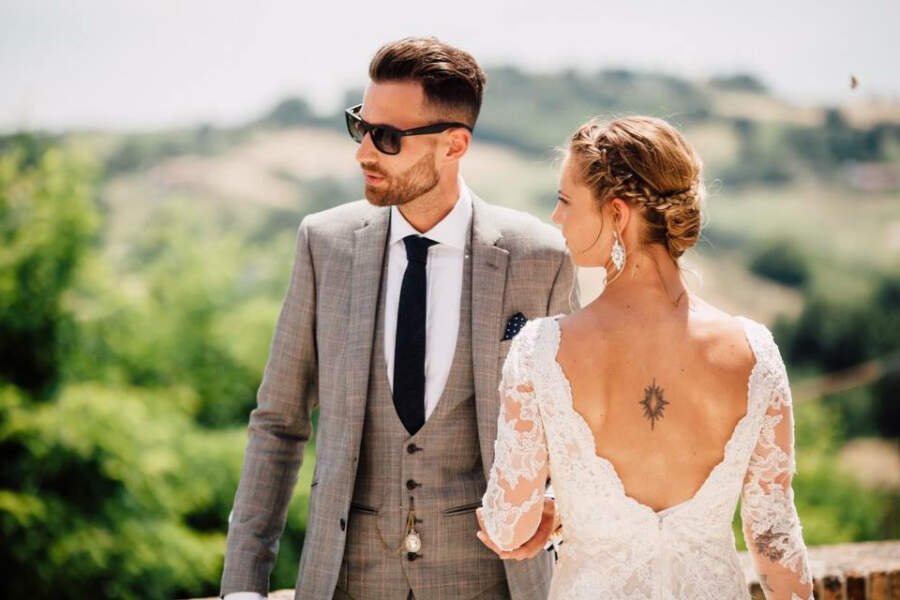 Your wedding day will be a momentous occasion, a celebration of love and commitment that you will be able to enjoy with your friends, family and colleagues. Indeed, it is only fitting that you and your significant other look your absolute best throughout the day. Furthermore, while there are countless options for types of wedding attire, choosing a bespoke wedding suit can take your special day to the next level. Moreover, you should continue reading this insightful article if you want to explore the top three crucial considerations to make when selecting bespoke wedding suits that will leave a lasting impression.
Tailor expertise and experience when you want a bespoke wedding suit

Fabric selection and quality are important factors that you need to consider

Your personal style as well as the wedding theme should be considered
1. Tailor expertise and experience 
When it comes to your amazing wedding day, the fit of everyone's bespoke wedding suits is particularly important. A bespoke wedding suit will be meticulously crafted to an exact set of precise measurements and body shape while this particular type of attire is a masterpiece of tailoring, ensuring that you not only look dashing but also feel comfortable throughout your special day. Moreover, in order to achieve this, it is imperative to choose a tailor with the right level of expertise and experience in creating bespoke wedding suits. You should also look for a tailor or tailoring service with a track record of excellence in wedding attire while they should also have a deep understanding of different fabrics, styles and the intricacies of custom tailoring.
2. Fabric selection and quality
In addition, the choice of fabric for your bespoke wedding suit is another pivotal decision that you will have to make. Indeed, different fabrics have varying textures, weights and finishes, each with its unique charm, while when you are making your selection you must consider factors such as the season, venue and your personal comfort. Some of the most choices for wedding suits in Australia include wool, linen, silk and blends of these materials. An expert tailor will be able to guide you in selecting the best fabric that complements the theme and setting of your wedding. You should also pay close attention to fabric quality as well, because a high-quality fabric not only looks luxurious but also feels comfortable and drapes elegantly.
3. Personal style and wedding theme
Lastly, your wedding suit should be a reflection of your personal style as well as the theme of your wedding. By considering the formality of the event, the colours and any specific details you want to incorporate you will be able to choose a bespoke wedding suit which provides the flexibility to tailor every aspect of your attire to your liking.
Therefore, to sum up, choosing bespoke wedding suits for your special day is an investment in style, comfort and lasting memories. In contrast, by considering the tailoring expertise, fabric quality and your personal style preferences, you will be able to select a suit that truly makes you stand out on your wedding day.