While we are used to getting treated through various traditional medicinal methods, one approach that also produces wonders is holistic healing. Throughout the years, complementary and alternative medicine (CAM) has gained mainstream attention. In fact, one-third or 36% of adults in the US rely on holistic medicine treatments, according to a government survey. Statista also reports that 70% of their American respondents still believe in the power of such methods.
The holistic medicinal approach continues to appeal to every generation. It comprises different techniques that are not only effective but also affordable. Because of the public's acceptance of this method, some decide to take holistic health courses to pursue a career in this industry. 
What Is a Holistic Health Practitioner
Holistic health care targets our body as one system. It's not only focused on what we feel on the outside but also on the inside. The goal of holistic healing experts is to achieve optimal wellness for one's body, soul, and spirit. This involves various complementary and alternative healthcare methods that may sometimes fall out of the category of modern-day medicine. Thus, for someone to be able to provide holistic health care, they should first take holistic health courses. These programs are created to make sure future holistic health practitioners will be able to perform appropriate procedures and recommend the best courses of action for patients to heal.
Why Pursue a Career in Holistic Medicine?
According to Business Wire, the CAM industry is forecast to generate a revenue of USD 210.81 billion by 2026. Additionally, the market is calculated to expand at a 17.07% compound annual growth rate (CAGR) during the said period. This projection is a result of the growing demand for natural supplements and alternative medicine services. 
The US government has also issued initiatives to further promote such practices. Aside from profitability and job, stability, and financial security, here are a few reasons to consider why you should pursue that natural health consultant certification.
Adjustable Schedule
A lot of holistic healing professionals today work in private practices, while others set patient appointments on their own. The good thing about this career is that you can set your preferred hours of work. Just make sure that it will also work within your patient's schedule. This job makes it an ideal career choice for mothers or those looking to transition into a new field.
Adaptable Work Environment
Holistic healers work in different environments. You can see some at wellness centers or other types of private practices. They are also present in many hospitals these days as holistic health practices are becoming more embraced by mainstream medicine.
Great Second Career Option
Most of us look for extra jobs to sustain our daily living expenses. A job in holistic medicine can be a great second career. Although it takes some time to complete holistic health practitioner courses, others can be pursued on a part-time basis. Some courses can even be finished within or less than a year.
Active Work Life
If you enjoy working closely with people, being a holistic professional can be the job for you. And compared to conventional office jobs, expect that you'll be up on your feet if you work as a holistic health practitioner. You may be leading a yoga session or applying massage techniques regularly, depending on your chosen field of specialty. Not only are you able to help your patients but also boost your health by constantly being active in your work.
Opportunity to Work Independently
When you've already completed the best holistic health practitioner programs and acquired the necessary certifications and licenses, you have the option to start your own holistic medicine practice. The choices are endless, from opening an acupuncture studio to starting a chiropractic office. Indeed, the alternative medicine industry can open up many business opportunities.
Starting a Holistic Health Care Business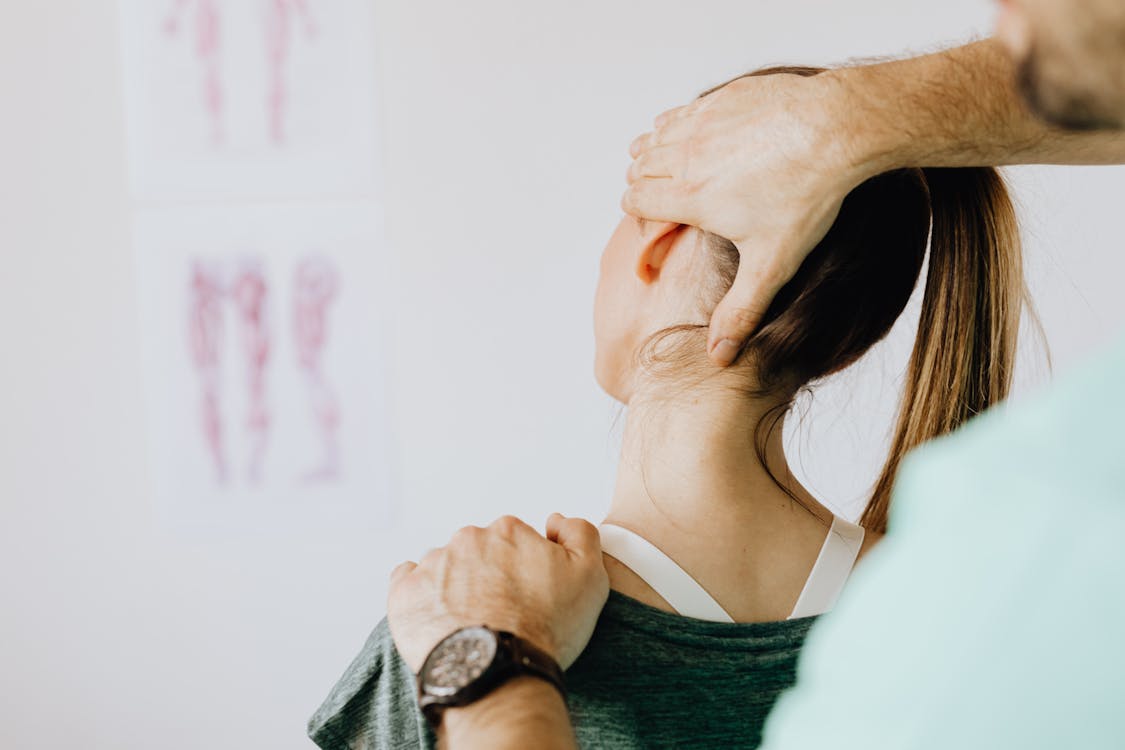 Image link: https://www.pexels.com/photo/crop-anonymous-chiropractor-stretching-neck-of-unrecognizable-woman-in-hospital-4506162/
Holistic healing education can open doors for a flourishing career. But if you want to level things up, why not take up natural health business training? Launching your holistic health care practice allows you to work at your own pace and have access to multiple revenue streams. Above all, you get the chance to help more people. Thes steps below will help you get started.
Get Your Permits and Licenses
The law requires businesses to acquire permits and licenses to operate. Note that laws vary per state, so you must know first what your state requires. It's also important that your license should be tailored to the nature of your business premises. Contact your local government office before securing your business location.
Select the Best Location
Natural health businesses can operate from the owner's home. If you're going this path, make sure that your home is accessible to clients. Choosing a location wherein your competition is fairly low is also favorable. No matter where you choose to set up your business, make sure that the area has parking lots, nearby establishments, and is generally safe.
Develop a Marketing Strategy
To get clients and generate revenue, you need to employ effective marketing strategies. Having a marketing plan helps you have a clearer picture of what your business's goals are. Make sure to identify your target market and learn more about what kind of health services they are looking for. Moreover, don't be afraid to use all kinds of marketing platforms to promote your business. Both traditional and digital advertising practices remain to be effective.
Consult Other Experts in the Field
Having the right connections is essential when running a business. Connecting with other holistic health practitioners will help you gain more insight. Plus, they can also be potential partners should you have plans to expand your business in the future.
Create a Website
The Internet is widely used in this generation that there are currently 4.72 billion users all over the world. Don't miss jumping on this bandwagon. Set up a website so that you can reach potential clients online. Make sure that your website contains all the important details about your business. Walk them through your process and inform them of how these services can be beneficial for them. All information, most especially your address and contact number, should be accurate to ensure the beginning of a client relationship.
In Summary
Holistic medicine goes out of the norm of just treating a specific condition on a person's physical aspect. Rather, it takes a look at the emotional, mental, social, and spiritual sense of an individual as well. If you believe in this healing approach, studying holistic health courses can be valuable. These will not only gain you a job in the industry but may eventually lead to an opportunity for you to run a private practice.
Gained something from this article? Fill your mind with more good reads from our website!
Read Also : How to Take Care of Children with Congenital Heart Disease